BNP demands judicial probe into 'extrajudicial killing'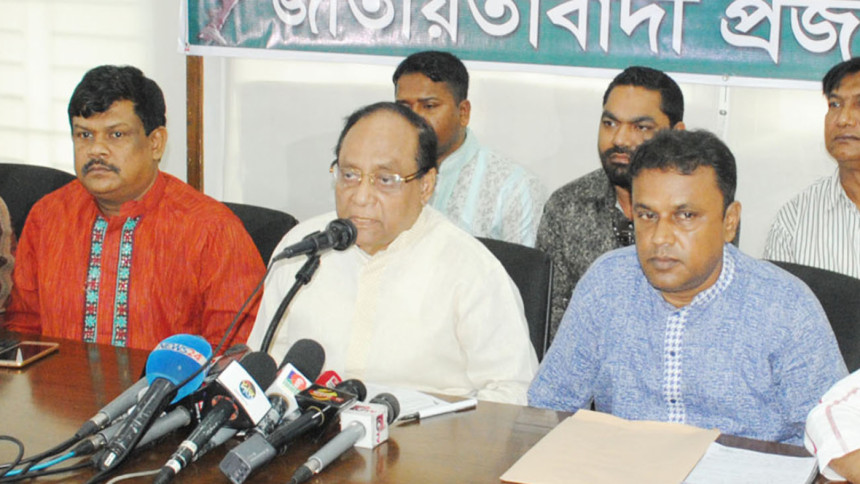 BNP vice chairman Abdullah Al Noman demands a judicial investigation into the "extrajudicial killings" carried out by law enforcers during the ongoing nationwide anti-narcotic operation.
"Innocent people are being victimised of the extrajudicial killing in the name of eliminating drug traders. We want a judicial inquiry into the killing," Noman said while addressing a programme at the National Press Club in Dhaka.
The BNP leader said the judicial inquiry body will have to form headed by a judge of the Appellate Division to investigate the killing incidents in accordance with the due process.
Noman said that the victims' family members will be denied of justice if the investigation into the killing incidents is conducted by the lower court magistrates.
Claiming that the human rights bodies home and abroad have been raising their voices against the much-talked-about extrajudicial killings, Noman said, "Such killing is an unlawful and inhuman offence in a democratic society that cannot be accepted."
The countrymen, except the drug traders, are against the drug dealing, Noman said blaming the government for carrying out the operation in the country deliberately.
About the next general election, he said the nonparty neutral election-time government is needed for holding the next general election in a free, fair and impartial manner.
He said the government is hatching its all-out efforts to hold the next general polls keeping BNP Chairperson Khaleda Zia in jail.
Under the circumstances, he said, BNP must intensify the party's movement to free Khaleda from jail and to hold the next general election under a nonpartisan polls-time management.