Ashraf seriously ill with cancer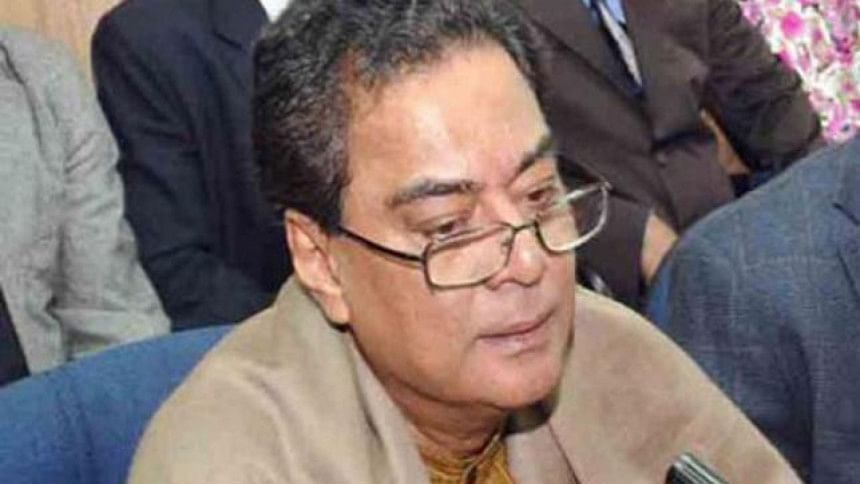 Public Administration Minister and senior Awami League leader Syed Ashraful Islam is undergoing treatment in Bangkok with serious ailment.
"He is suffering from fourth stage cancer. He even cannot recognise anyone," Major Gen (retd) Syed Shafayetul Islam, younger brother of the ailing AL leader said today.
Addressing a discussion meeting on the occasion of the Jail Killing Day at Syed Nazrul Islam Medical College in Kishorganj, Shafayetul called upon the people to offer prayer seeking immediate recovery from the illness of his brother.
He also cticised a group of people who are engaged in making untrue remarks over the illness and said the vested quarter is spreading lies saying that Asharful Islam would return in politics soon.
Prime Minister Sheikh Hasina is well-aware about Ashraful's illness and is maintaining communication to know his developments, Shafayetul said.
On September 17, the parliament approved 90 days' leave for ailing Ashraful Islam, also former general secretary of the ruling Awami League.
Chief Whip ASM Feroz, on behalf of Syed Ashraf, also a lawmaker, placed an application before Speaker Shirin Sharmin Chaudhury to grant the leave for the next 90 consecutive House sittings from September 18.
The Speaker moved it to parliament and read out the application and the House granted the leave by voice vote.
According to the application, Syed Ashraf, elected from Kishoreganj-1 constituency, is now undergoing treatment at the Critical Care Medicine Unit of Bumrungrad Hospital in Bangkok.