Azhar to be executed on completion of legal process: Minister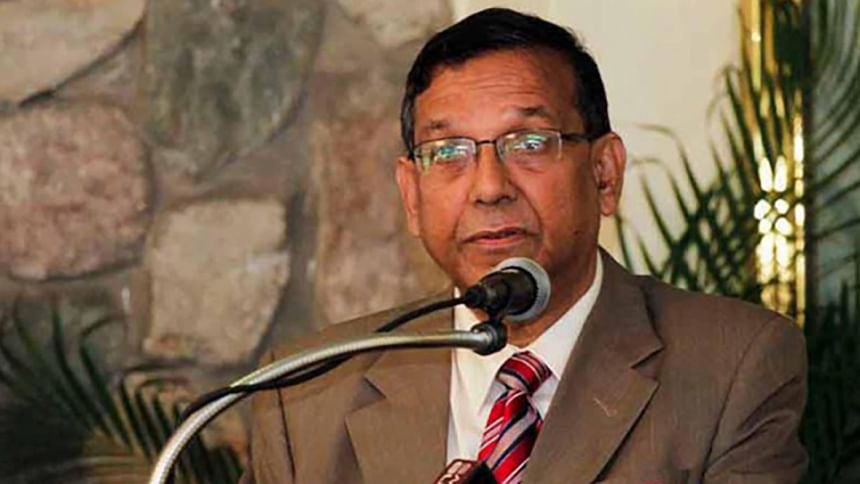 Law Minister Anisul Huq today said that the government will execute the Supreme Court verdict which, upheld the death penalty of Jamaat-e-Islami leader ATM Azharul Islam in a war crimes case, on completion of all the legal procedure.
''It has been proved from the Supreme Court verdict that Azharul Islam had committed crimes against humanity and war crimes during the Liberation War of the country in 1971. And the International Crimes Tribunal has rightly sentenced him to death,'' the minister told The Daily Star after the verdict was pronounced.
Expressing satisfaction over the Supreme Court verdict, the law minister said Bangladesh has forwarded one more step in establishment of justice and rule of law.
The government is accountable to the countrymen and it has been proved from the Supreme Court verdict that the government is successful in fulfilling the expectation of the people, he said.
Certainly, the people of the country are satisfied with the Supreme Court verdict, he added.
The Supreme Court today upheld the death sentence of ATM Azharul Islam for his crimes during the Liberation War.
Now, the convict can file a petition with the Supreme Court seeking review of the judgment.
The review petition will have to be filed in 15 days after the convict would receive the certified copy of the judgment.
If the SC rejects the review petition, ATM Azhar can seek president's clemency. If the president does not grant the mercy petition, then the verdict of the death sentence will be executed.
Khandaker Mahbub Hossain, the principal defence lawyer of Azhar, told The Daily Star that this client will move a petition before the appellate division seeking review of the verdict.
On December 30, 2014, ICT-1 sentenced Azhar, assistant secretary general of Jamaat, with death penalty for committing crimes against humanity during the Liberation War.
Azhar later filed the appeal with the Supreme Court challenging the verdict where he claimed innocence and prayed to the Appellate Division to acquit him of the charges.