Action if graft allegations against MPs found true: Quader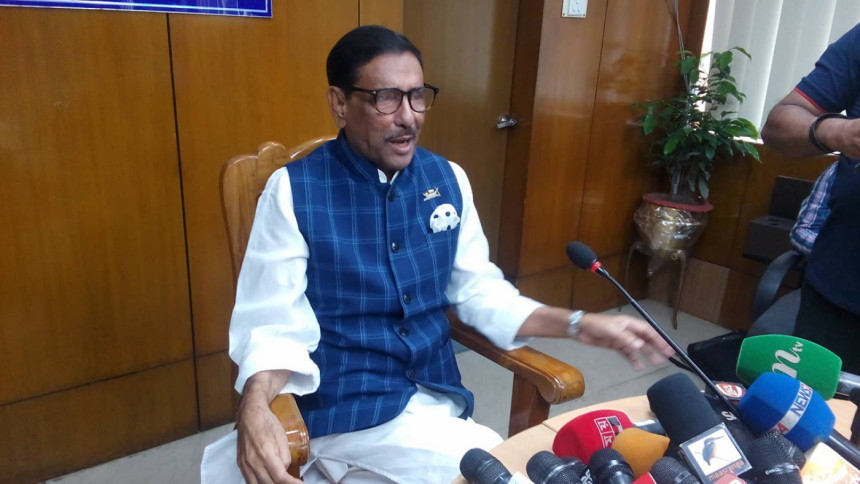 Road Transport and Bridges Minister Obaidul Quader today said action will be taken against lawmakers who were facing corruption investigation by the Anti-Corruption Commission if the allegations against them were proved true.
''So far, only accusations have been raised. If those are proven right, then they (MPs) will be removed from the party,'' Quader, also the general secretary of Awami League, said while briefing reporters at his secretariat office.
He came up with the remark after journalists questioned him whether the party will take action against the MPs whose bank account statements have been sought by the National Bureau of Revenue and against whom the ACC has launched investigations.
Asked whether the image of the government is being tarnished due to the arrests of party leaders, Quader said he does not think so.
The government has taken a tough stance against criminals and if action is taken against perpetrators then the image of the party will be brightened, he said.
Quader was briefing the reporters on current issues.