63pc of CCC candidates are businessmen: Sujon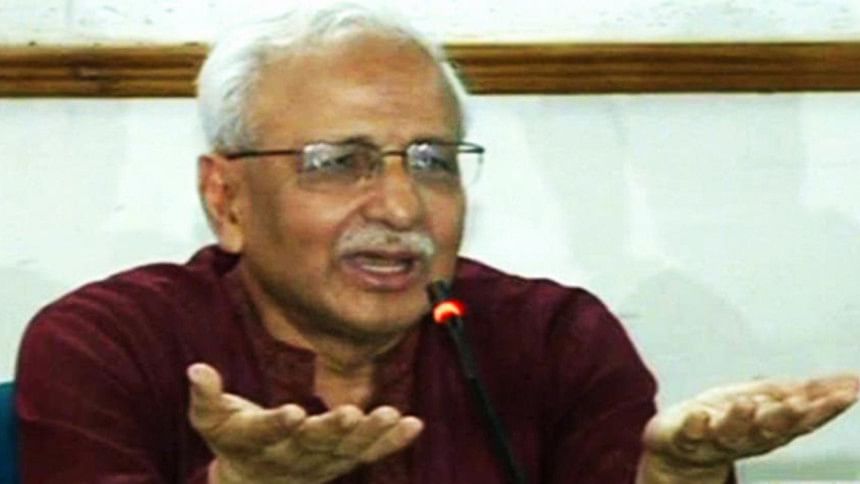 Most of the mayor and councillor aspirants in the upcoming Chittagong City Corporation elections are businessmen, Sushashoner Jonno Nagorik, a civil society platform, said today.
Sujon came up with the information while publishing its study of the particulars of candidates vying in the CCC polls during a press conference at Chittagong Press Club.
A total of 188 candidates, or 65.73 percent, out of 286 are businessmen, Akter Kabir Chowdhury, Chittagong chapter secretary of Shujan, said while reading out the study report.
Meanwhile, addressing the programme, Sujon Secretary Badiul Alam Majumdar said the election commission (EC) will have to take decision about army deployment in the city corporation polls slated for April 28.
"The previous experience in upazila polls was not pleasant and many people were killed in violence. There were instances of casting false votes and occupying polling centres," Badiul Alam said.
"The commission will have to take decision whether they will be able to hold city polls peacefully without deployment of army," he added.
"If they think deployment of army is necessary for peacefully holding the election, then they should deploy army," he further said.
According to the study, a total of 20 candidates are multimillionaire. Of them, three mayoral aspirants – AZM Nasir Uddin, M Manjur Alam and Solaiman Alam Seth – have properties over Tk 5 crore. Two mayor candidates and 2 councilor candidates earn over a crore taka per year, the study reads.
Akter Kabir further said 63 candidates (22.02 pc) are accused in at least one case at present.
Educational qualification of 156 candidates (54.54 percent) is SSC or below SSC and only 71 candidates (24.82pc) are either graduate or post graduate, Kabir said.