145 killed in 'ghoulish' UP polls: Shujan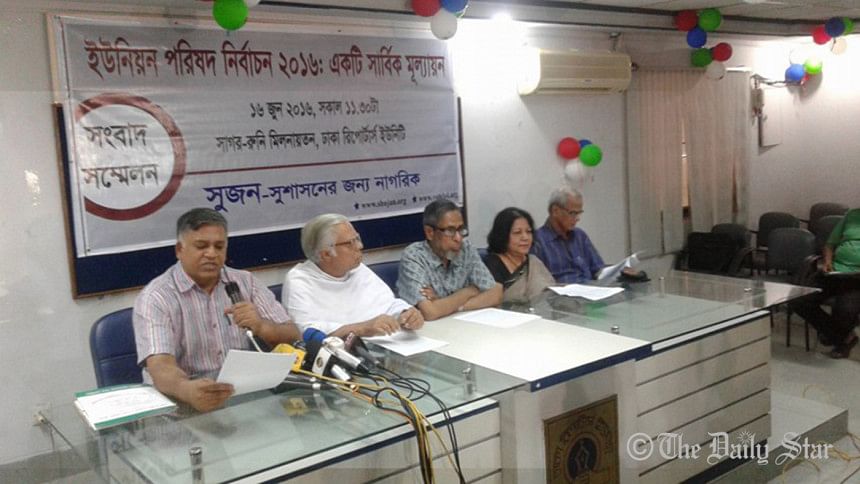 The country saw loss of 145 lives in violence throughout the six phases of a "ghoulish" partisan union parishad elections, a civil body platform said today.
Shushashoner Jonno Nagorik (Shujan), a platform that advocates good governance, produced the statistics in a press briefing held in the capital.
"Dead people cast votes during the elections," alleged noted journalist and columnist Syed Abul Maksud during the programme. "Voters couldn't cast votes due to fear."
During the elections, there are 214 contestants who won the elections without contest, a report of Shujon said. Of them, 212 contestants are from ruling Awami League.
M Hafiz Uddin Khan, president of the organisation, echoed same statement of Abul Maksud.
The polls will be a threat to the country's democracy if we take it as a model of election, Shujon Coordinator Dilip Kumar Sarkar said.
He urged the government to hold a national dialogue to solve the problems of the elections.