Token Mongol Shobhajatra maintaining health rules at Dhaka University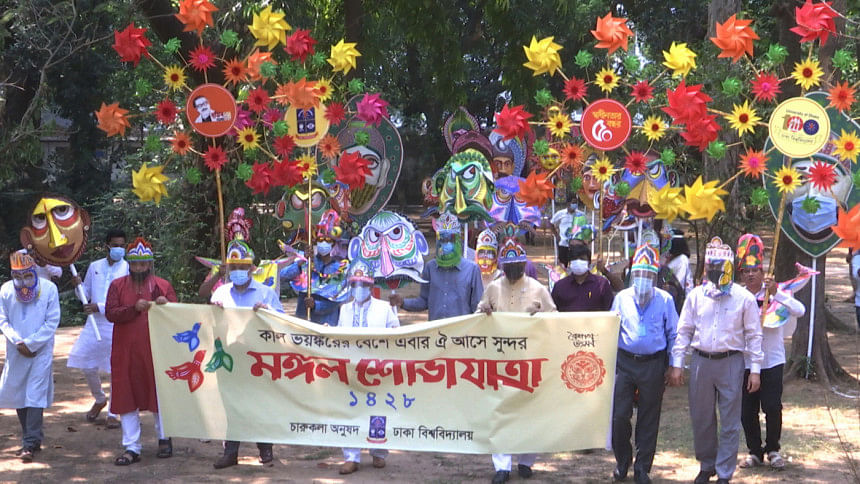 Dhaka University is celebrating the Pahela Baishakh 1428 with a token programme, on a small scale, due to the current coronavirus situation.
Students of Faculty of Fine Arts displayed masks and artworks at their Mongol Shobhajatra maintaining health guidelines. 
State Minister for Cultural Affairs KM Khalid and Dhaka University Vice Chancellor Dr Md Akhtaruzzaman led the Mongol Shobhajatra.
Later, the state minister said, "The procession of Mongol Shobhajatra is part of global heritage. But in the current epidemic situation, it is not possible to celebrate Pahela Baishakh in a festive atmosphere this year. We hope that in the future we will be able to celebrate the Bangla New Year as before."
He thanked the university authorities and the Faculty of Fine Arts for organising this symbolic procession.
The DU VC wished all teachers, students, officials and employees a happy Bangla New Year.
Every year, people from all classes and creed participate in the procession, but this year the DU authorities held it on a limited scale due to the pandemic situation.
Last year too, the authorities had cancelled all activities of Pahela Baishakh amid the Covid-19 circumstances.