With the right policies, we can be cautiously optimistic about 2023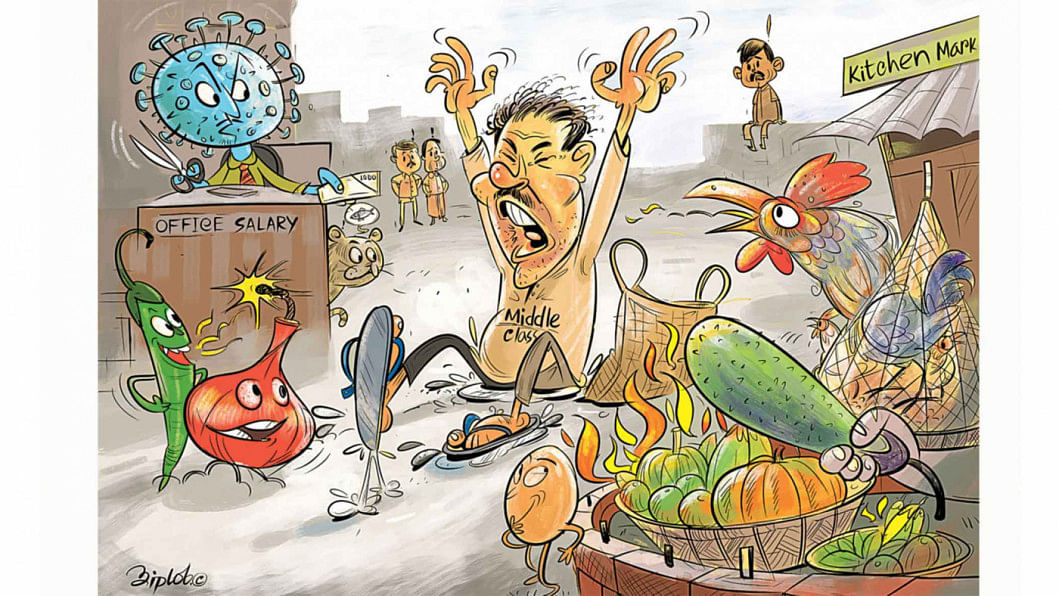 Earlier this month, The World Bank came out with an upbeat forecast. Emerging markets and developing economies are expected to grow at the rate of 3.4 percent, maintaining the steady growth from 2022's expansion. And while Bangladesh's projected growth rate of 5.2 percent for 2023 is 1.5 points less than what was forecast last June, it is expected that, in 2024, the growth rate will accelerate to 6.2 percent – one of the highest among South Asian countries. 
Is this too optimistic? After the poor performance of 2022 in terms of inflation, GDP growth and shortages, how can we be sure that 2023 will be any better? Inflation is still raging in many parts of the world, particularly Bangladesh, and the threat of recession is still serious. We haven't yet turned the corner on supply chain issues and the resurgence of COVID, and there is plenty of evidence that global economic demand weakened towards the end of 2022.
Recently, IMF Managing Director Kristalina Georgieva also cautioned that most of the world economy will face "a tough year, tougher than the year we leave behind. We expect one-third of the world economy to be in recession." She added that "even [in] countries that are not in recession, it would feel like recession for hundreds of millions of people."
We know that, recession or not, the poor of Bangladesh will need continuous support to overcome uncertainty and rising prices. In 2022, Bangladesh slipped from 76th to 84th position in the global hunger index (GHI).
We must now ask, what does the government of Bangladesh need to do to build resilience during a possible recession? If the global recession gets worse in the coming days, what steps could Bangladesh take to cushion the blows from rising prices, shortage of fuel, and a possible decline in foreign exchange reserves? 
First, the government needs to realise that what Bangladesh needs is a determination at the highest levels to help our under-served masses. We must go beyond our obsession with GDP growth and strengthen social safety nets and healthcare services.
The PM recently said, "I believe and I can assure everyone that we will be able to achieve our targeted growth rate." But around 30 percent of people in Bangladesh are facing food scarcity. Research suggests the number of people who went to sleep hungry almost doubled to 13 percent in May 2022 from seven percent in June 2021. Whether we get a seven or five percent growth rate really doesn't matter to the vast majority.
Secondly, the government must make coordination among various government agencies an immediate priority. In the run-up to elections, it would surely be in the government's interests to alleviate the sufferings of low-income voters. 
Thirdly, the forthcoming global recession will affect our exports and remittances, since most of our export earnings come from Europe and the US. A recession will decrease their purchasing power, which will then reduce purchase orders in the RMG sector. Economists have singled out our "unbalanced" balance of payments as a vulnerable issue, and advised the government to keep an eye on controlling capital flight and delays in paying import dues.
There are three policy areas we must focus on. The Bangladesh Bank is facing multiple pressures – banking sector reforms, interest rate dilemma, remittances through unofficial channels, and compliance with the Basel-III regulatory framework. State-owned banks have consistently exhibited capital inadequacy, and this has raised its own set of problems.
The government is increasingly losing its credibility, as it appears to be inflating its GDP growth rates. Recently, it lowered GDP projection from 7.5 to 6.5. It appears that the government is in a state of denial since there is a gap, currently exceeding 1.5 percentage points, between its claims and those reported by international agencies. 
The real income of the majority of the population appears to be in free fall. Food and energy prices are going up, but income growth has not kept pace. The government decided earlier this month to hike electricity price by five percent to Tk 7.48 per unit and the new rate came into effect from January 1, 2023. Globally, the prices of many goods are coming down, such as gasoline, air travel, and new and used cars and trucks. However, our kitchen markets are showing no signs of winter price declines, despite a good harvest. 
However, I think inflation has peaked and we could expect to see some decline in the year-to-year rate. But getting from nine percent to five percent is a much easier task than getting from five to three percent. Inflation is cooling off, but the fire isn't out yet.
Dr Abdullah Shibli is an economist and works for Change Healthcare, Inc., an information technology company. He also serves as senior research fellow at the US-based International Sustainable Development Institute (ISDI).