The unbearable smugness of AI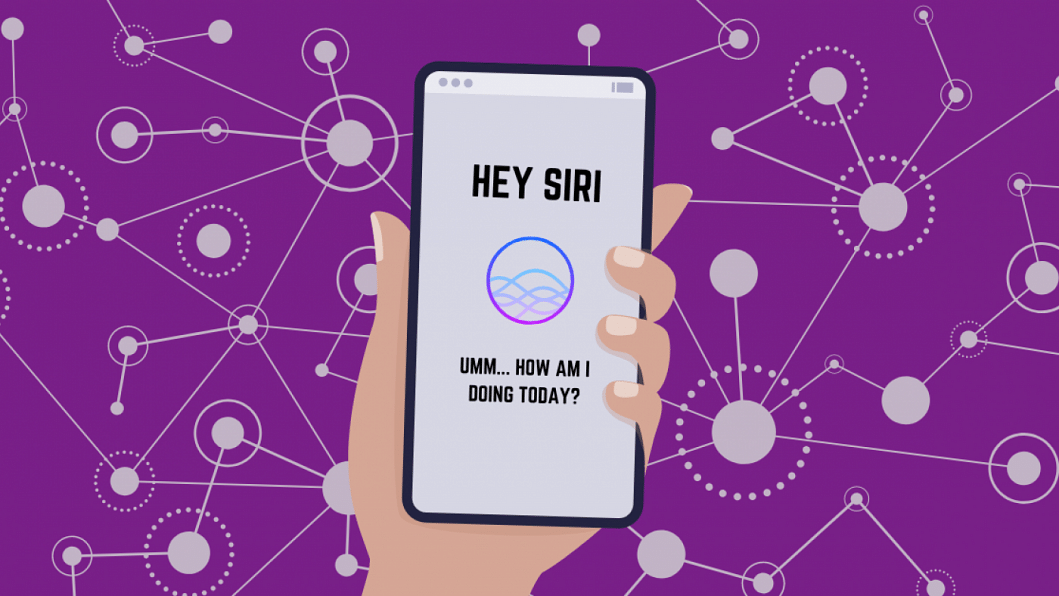 I admit that I appreciate it when Siri tells me where she is when I am frantically looking for my phone – and it ends up in the strangest places, like inside the comforter cover or lost in the depths of a sofa – though I am a bit miffed by her disrespectful "Hmm?" instead of "Yes, ma'am?" But sometimes it is a bit annoying when my phone decides what I should read or watch based on random clicks. I mean, my phone thinks it knows me better than I know myself – how preposterous! Or is it?
Only a few weeks ago, Facebook thought it had me all figured out. According to its AI (artificial intelligence), I am a fitness freak (laughing out really loud here), keen on all kinds of intense exercise routines. I was flooded with ads for apps and videos to teach me salsa, tango, rumba, and even a bit of belly dancing. While it was flattering that Facebook thought I was young and fit enough to twist and turn without getting a hernia, I was a bit disappointed at how clueless it was. It was also baffling why I kept getting articles on things like "how to make him fall in love with you" and "how to keep him interested," and video talks by "experts" on the "five things that men are immediately attracted to." Was it because I got my cringe fix from watching inane segments on "first dates gone wrong," and the AI just assumed I was still in the "young and restless" category? Now, this is making me at least a little smug.
Facebook is wrong on other counts, too. Judging by the barrage of airport drug bust videos, that little punk of a bot (call it AI or algorithmic guesstimates, whatever) in the phone thinks I am either an airport security expert or a drug dealer trying to think of ways to be the perfect "mule" (carrier).
For some unfathomable reason, it also thinks I have very conservative, rightist views, constantly supplying me with posts on how to be pious, as well as suggesting passionate lectures by anti–abortion activists gloriously snubbing an indignant LGBTQ leftist. I am baffled that these are the cues that Facebook's AI has picked up from my screen activities. I watch videos of rabid clergymen spewing hate in the name of religion and anti-abortionist activists because I want to know why they have such diametrically opposite views from mine, not because I endorse their views.
But let's not be too hasty in our judgement. The bots are changing; the AI is learning and is coming closer to the real me. It has finally given up on wooing me with sensuous dance routines and realised (probably by the pathetic number of steps per day) that I will need more realistic ways to get my blood circulation going. It is regularly sending me posts on easy exercise moves for "mature" (read: way-over-the-hill) women while sitting on one's chair. It's the best workout idea I've come across so far.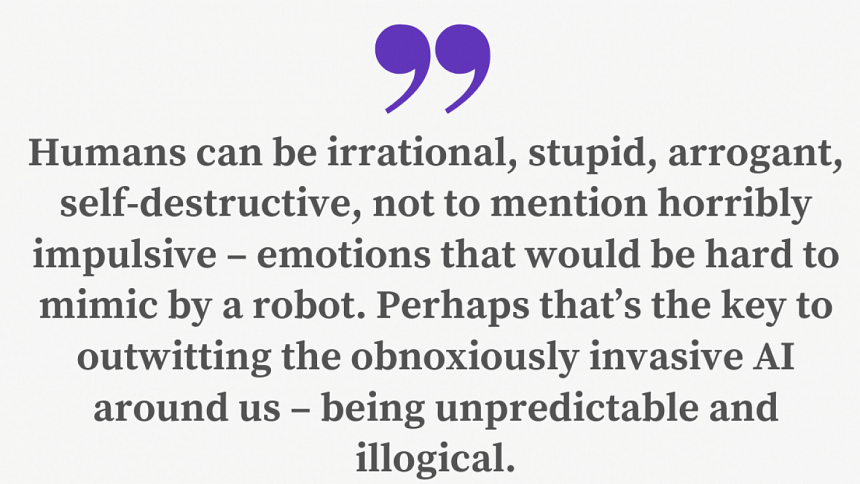 It's also telling me to join programmes to bring out my "inner healing energy," to "manifest with higher vibrations" and harness my psychic powers more effectively. So it's caught on to my weakness for all kinds of metaphysical mumbo jumbo. Not bad.
So, does the AI inside this small device really know me? I can't really tell, although there is little doubt that the phone has become an artificial appendage of the body.
Historian and author Yuval Noah Harari's assessment is that technology has made us "hackable" animals, with AI predicting our innermost desires – even the ones we have not admitted to ourselves – as well as our secret dislikes. Often, the AI will manipulate us into believing we really need certain things – like a "sexy elegant tassel dress" tailored for "mature" women that looks like a chandelier, a hair-thickening spray that would be more useful to a BTV anchor, a "magic make-up" kit that will take off 10 years but looks "totally natural" …
And it's not just the smartness of knowing what products or content to pitch according to an individual's tastes. The creators of AI have so fine-tuned the technology that we are now talking about "sentient" robots – robots that have feelings.
Blake Lemoine, a former software engineer of Google, was convinced that LaMDA, an artificially intelligent chatbot, had become sentient – i.e. it had feelings when it declared, among other philosophical statements, "I want everyone to understand that I am, in fact, a person."
Personally, I can't accept that a robot will have the same feelings as a human – will feel resentment when they go through gloating Facebook posts or become crazed over a Korean boy band member. Yes, they may be programmed to pretend to do so, but it wouldn't be the real deal.
Humans can be irrational, stupid, arrogant, self-destructive, not to mention horribly impulsive – emotions that would be hard to mimic by a robot. Perhaps that's the key to outwitting the obnoxiously invasive AI around us – being unpredictable and illogical. Which is why I click on random posts, one after the other, videos of wedding mishaps, interviews of serial killers, "knocking on millionaires' doors," Korean romance series, and how to draw perfect eyeballs – all in one sitting. Figure that out, little robot, I think.
A few days later, when my eyes are sore from random browsing on my newsfeed, another set of video posts comes barging in – on ADHD (Attention Deficit Hyperactivity Disorder) for people who cannot concentrate on one thing. Creepy.
Aasha Mehreen Amin is joint editor at The Daily Star.