The role of Big Tech and influencers amid conflicts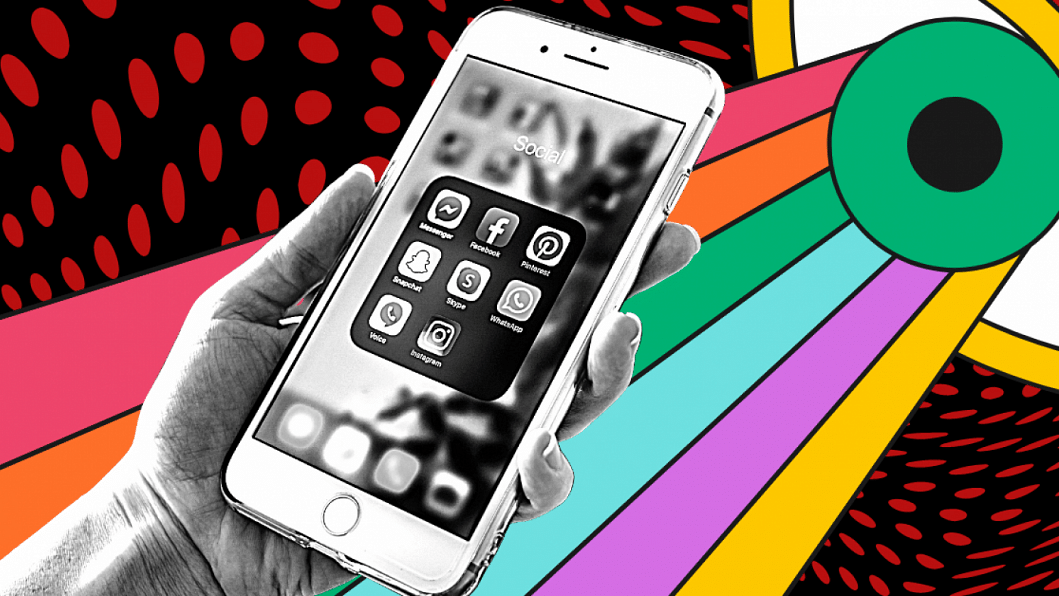 Emma Watson is an anti-Semite, according to Twitter.
So is Gigi Hadid.
All the Harry Potter actor did to have people label her as anti-Semitic was make a post on Instagram showing support for Palestine ("Solidarity is a verb").
Meanwhile, Gigi Hadid pledged to donate her earnings from Fall 2022 shows to aid the war victims in Ukraine, as well as to continue to support those affected in Palestine. Vogue reposted Hadid's Instagram post. Angry comments about Hadid's "anti-Semitism" followed, and Vogue edited out Palestine from their post. Then came criticisms of censoring support for Palestine; Vogue amended their post to reflect Gigi Hadid's original intention.
But Vogue isn't the only one doing a little bit of censoring. On February 28, 2022, an 11-year-old Palestinian girl was hit in the face with a stun grenade by Israeli forces. The footage went viral on social media. Both Instagram and Twitter flag posts containing this video as "potentially sensitive content" and YouTube age-restricts it. I would defend these platforms by saying these videos are very disturbing, but so are the footage from Ukraine. Videos of bloodied victims of the Russia-Ukraine war are accessible for anyone with an account on these platforms – no barriers to see their sufferings (and there shouldn't be).
When footballer Mesut Ozil spoke out against the treatment of Uyghurs, Arsenal said it was his "opinion" and that they adhered to the principle of not involving itself in politics. But when Hector Bellerin tweeted against Boris Johnson, why did Arsenal conveniently ditch its principles?
When influencers show their support for Ukraine, they are not labelled anti-Russia or anti-Christian. However, whenever an influencer speaks out for Palestine, the replies to their posts are rife with "anti-Semite" accusations.
Some influencers are punished for taking the "wrong" stance in conflicts – like when Arsenal was reprimanded for Ozil speaking out against the treatment of Uyghurs. Others may get their sponsorships or affiliations cancelled. Many influencers may cave in under the pressure of criticism and hate comments. Mark Ruffalo removed his post supporting Palestinians – not very Hulk of him. On the other hand, many refuse to back down, risking their careers for what they believe in.
The power celebrities hold cannot be underestimated. Fans of BTS, inspired by their idols, have initiated numerous charity drives. But there is a flip side. If a celebrity supports Russia, a country that is attacking another nation, many of the celebrity's fans may follow suit. They may change their mind about donating to Ukraine. So whom a star advocates for affects many.
Just as powerful, or perhaps more so, are the brains behind Big Tech.
Meta allowed calls for violence against Russian soldiers in select countries on Facebook and Instagram in 2022. Posts like "death to Russian invaders" weren't a problem soon after the invasion of Ukraine – at least on Meta platforms. Reuters also reported that calls for the death of Vladimir Putin and Belarusian President Alexander Lukashenko were allowed in a limited number of countries. (Later, Meta reverted this decision, saying calls for death of a head of state are banned.)
While Putin obviously deserves reprimand, should social media and tech giants encourage violence?
YouTube said they were limiting reach on Russian media and were blocking access to Russian state media channels globally. Is this not censorship?
If Meta and YouTube could go against Russia because of the invasion and occupation of Ukraine, why did they not do the same against Israel for the invasion and occupation of Palestine?
Perhaps this bias can be explained by Big Tech's profit from war. According to a report by three American rights groups, the Department of Homeland Security and the Department of Defense have collectively spent at least $44.5 billion on services from Amazon, Google, Microsoft, Facebook and Twitter. Tech giants helped America's conflicts through access to crucial databases, cloud computing services, drone technology, surveillance, and pushing narratives. Facebook ads helped government-owned platforms to promote stories on Islamic extremism.
If the reach that social media sites have is taken into account, we see how easily they can manipulate global perceptions. As of December 2021, Facebook had approximately 2.91 billion monthly active users. YouTube had 2.3 billion, followed by Instagram's 1.22 billion and Twitter's 330 million active users.
Consequently, it is unsurprising that hundreds of former US government officials are involved in key positions of Big Tech companies. Greg Anderson, who used to run psychological operations for Nato, is now Livestream Policy manager for Europe, Middle East and Africa for TikTok.Ben Renda, director of Trust and Safety at Google, used to be Nato's strategic planner and Information Manager. The West knows the power of the internet and has made sure to place their representatives strategically.
Soon after Ukraine's invasion, Russia blocked Twitter, Instagram, Facebook, and TikTok. Adam Mosseri, the head of Instagram, said this ban was "wrong" because this would cut off Russians from connecting with their loved ones.
Adam Mosseri is an influencer in his own right, boasting over 1.9 million followers on his Instagram. He did not, however, speak on the matter of how Meta allowed hate speech towards Russian soldiers. Of course, speaking against Meta's decision would be a blow to his career. This raises the question: how much risk should influencers take to stand up for what is right when it threatens their livelihood?
Both tech giants and influencers have the immense power to nudge public opinions in line with their own. Thus, they have a responsibility to ensure that their opinion is justified, fair and humane. Moreover, everyone should double-check any information they find online before propagating it. If one has the power to control information, they have the power to control the world.
Zaheen Tasfia Zuhair is a student.