Our collective role in building a Smart Bangladesh by 2041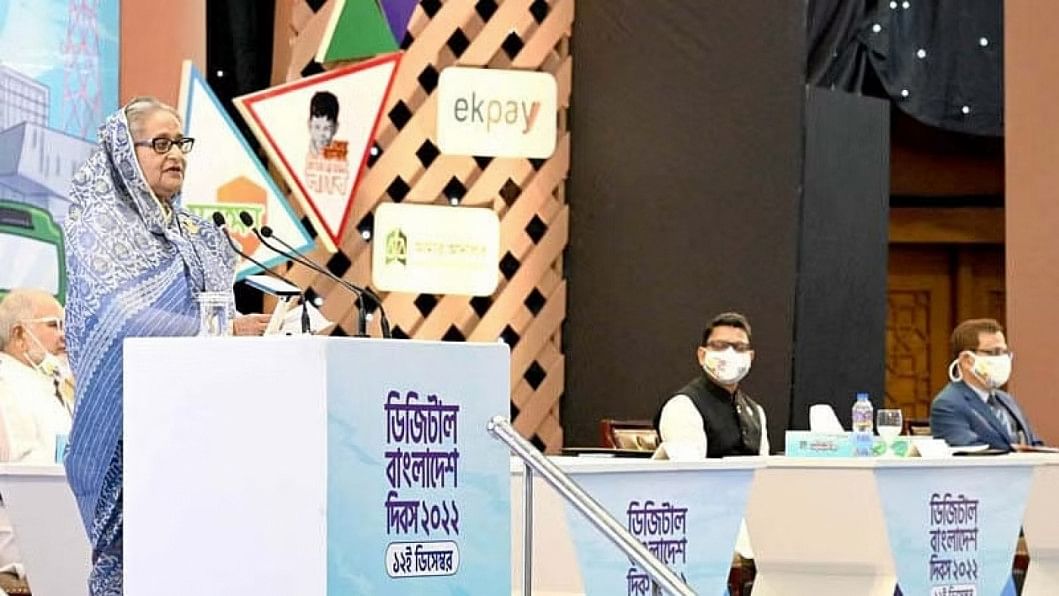 The Bangladesh Awami League (AL)-led government, under the leadership of Prime Minister Sheikh Hasina, has made history in bringing modern information, digital technologies and platforms to every doorstep in Bangladesh. Building on the success of AL's vision 2021-a 'Digital Bangladesh', and keeping up with the developed world in this digital era, the manifesto to build a 'Smart Bangladesh' by 2041 is timely and appealing. 
Although the theoretical definition of 'smartness' is something different – the ambition here is to ensure the availability and use of digital devices, technologies, and platforms by every citizen for their daily living regardless of their geographic location (urban or rural) and socio-economic condition (rich or poor). 
While the concept of Smart Bangladesh and its operational strategies are still to be expanded, we must consider how and whether we, as citizens of Bangladesh, are ready to be part of this journey, what benefits it could bring to people's lives, and what role different stakeholders, particularly, politicians could play. From a researcher's or programme manager's point of view, the following issues should be considered in order to achieve the ultimate goals of Smart Bangladesh. 
Firstly, keeping in mind the role of mass people and other diverse group of stakeholders, there is a critical need for a simplified and easy-to-understand definition of relevant terms. There should be clarification on how the four pillars (Smart Citizens, Smart Economy, Smart Government, and Smart Society) are interconnected and influence each other. Perhaps developing a theory of change (which explains the change process by different inputs, outputs, and how those link to the ultimate outcome or impact) might be useful. 
Secondly, the role of relevant stakeholders has to be defined and they have to be brought on board. People are the center of the vision of Smart Bangladesh. Local government, including relevant sub-district, district administrations, divisional and national government offices, tech companies, universities, private sectors, donors, etc. will have individual and/or collective roles to play. To ensure effective collaboration and high productivity, it is imperative to define the roles and responsibilities of different stakeholders and how they (individually or collectively) could achieve certain objectives. 
Thirdly, local government and leadership's capacity, including MPs, must be built. Although many of us have basic knowledge regarding digital technology, additional knowledge and capacity are required for implementation and sustainability of the vision of Smart Bangladesh. A long-term capacity development plan should be formulated, including defining target audiences, required contents, resources, and a monitoring and evaluation plan. 
Many digital technologies, operational guidelines, and platforms use English as the medium of communication, so strengthening our local stakeholders' capacity in English is crucial. Moreover, it is important to have content translated into Bangla, especially to ensure that different stakeholders can more easily acquaint themselves with relevant content and procedures. 
Fourthly, progress has to be tracked over time. It is critical to assess the outcome of an effort or intervention in order to determine whether we are reaching the goals as expected or not, and whether the efforts and resources put in place are wasted or not. Therefore, a tangible monitoring and evaluation plan should be established from the outset to track the progress and measure the impact of Smart Bangladesh on people's lives. By setting up and using appropriate indicators (e.g., to track shorter-term, intermediate, and long-term outcomes) and creating a system to generate evidence on the successes, failures, and learnings should be well planned.
Fifthly, smart leadership is necessary. Given their legislative and oversight responsibilities, each member of parliament (MP) will have a vital role (e.g., the establishment of relevant infrastructure, and types of digital technologies that can be used to increase revenue) to play towards achieving the milestones of Smart Bangladesh. MPs should work hand in hand with local government and relevant stakeholders operating in their respective constituency to create an enabling environment so that people benefit from the application of digital technologies and platforms. A district- and sub-district-wide implementation plan might be useful with clear direction on the strategies and clarity on the roles of MPs as well as other stakeholders. 
To achieve and reach the expected goals of Smart Bangladesh, the AL government should emphasise attracting more creative, visionary, and young leaders in the party who are aware of the latest developments in the field and are able to leverage the benefits of this rapidly changing world.
A key question remains regarding to what extent a Smart Bangladesh will contribute to building values and principles for the next generation. How will this initiative strengthen social cohesion, ensure social justice and reduce inequalities? How can accountability be improved through the use of technology in a Smart Bangladesh? 
AL has a great history of sacrifice, leadership, and wisdom, with all the potential to build a true 'Shonar Bangla'. With appropriate consideration of these key issues outlined above, the Smart Bangladesh initiative will enable the current and next generation of leaders to fulfill the dream of the Father of the Nation, Bangabandhu Sheikh Mujibur Rahman. 
Dr. ASM Shahabuddin is a global health policy and systems researcher, a social worker.