Integrating Bangladeshi diaspora into Bangladesh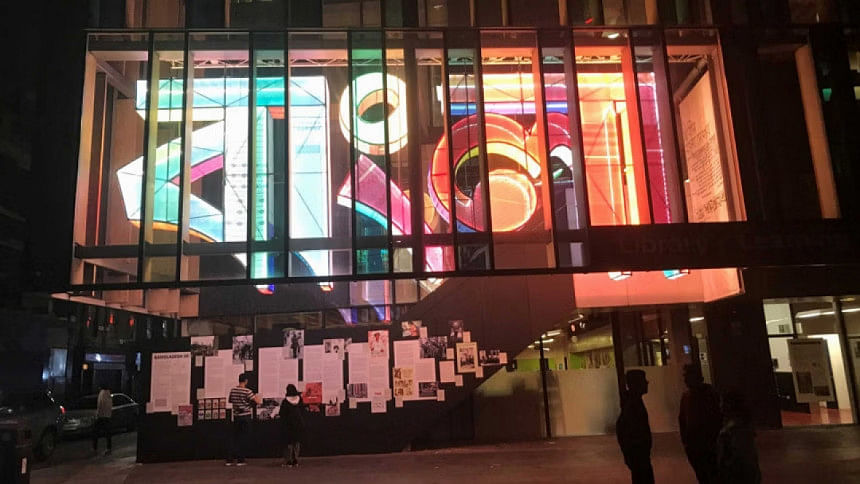 Diaspora has become a crucial developmental issue for many countries. The growing interest in and recognition of diaspora engagement were mirrored in the endorsement of the Dublin Declaration, which was adopted at the Global Diaspora Summit 2022 held during April 1-5, 2022. Diasporas play a special role in linking countries, including integrating new waves of immigrants, acting as conduits for knowledge and commercial exchanges, and creating investments and opportunities for the countries involved.
Diaspora policies cover a variety of government measures aimed at engaging, maintaining, or developing a relationship with the diaspora living abroad. The policies entail ensuring the rights and protection of diaspora members by reinforcing national identity or sense of belonging, fostering strong relations, and facilitating diaspora contributions to a country's social and economic development. Diasporas impact national economies in several ways, through remittances, foreign direct investments, entrepreneurial endeavours, facilitation of trade, and the transfer of knowledge/skills.
Bangladeshi diasporas from around the globe are contributing to communities in Bangladesh and abroad financially as well as with their specialised skills, knowledge, and technical capabilities. They have the potential to play an instrumental role in national development, contributing to both the economic and social dimensions. Country-branding, diaspora diplomacy, trade, diaspora tourism, and the establishment of diaspora networks are vital areas that can benefit significantly from the engagement of the diaspora, accelerating Bangladesh's global standing.
The Bangladeshi diasporas' diverse human, social, cultural, and economic capital represents new assets for national development in a connected world. Against this backdrop, the Ministry of Expatriates' Welfare and Overseas Employment has initiated a process of formulating the Bangladesh National Diaspora Policy 2023, which is in its final stage of getting the nod. The policy aspires to provide an inclusive and strategic approach to engaging the Bangladeshi diaspora. In the draft policy, the diaspora has been defined as "Bangladeshi persons who have taken citizenship of another country or are in the process of getting it or living there permanently or those born or raised in another country as a Bangladeshi descendant."
The policy envisions diaspora development as both contributing to the development of the Bangladeshi diaspora itself and enhancing the roles of the diaspora in the development of Bangladesh. The broad measures of the policy include: a) enhancing diaspora diplomacy and capacity building, b) mobilising diaspora socio-cultural capital, c) promoting diaspora human capital, and d) facilitating diaspora economic capital.
The policy lays the foundation for building a respectful, reciprocal, and resilient alliance with the diaspora. It recognises diaspora contributions, and paves pathways for their physical and virtual return to be integrated into Bangladesh's development and for the endowment of domestic and diaspora resources for the welfare of Bangladeshis at home and abroad.
However, there are challenges ahead to implementing the policy. Sustainable mobilisation of diaspora capital dawdles due to gaps in understanding of diaspora needs, nominal acknowledgment of their endeavours, and unavailability of diverse and dynamic platforms and channels to streamline their potential and contributions to the development trajectory of Bangladesh.
The institutional-related challenges stem from lacking a guiding, facilitative, and responsive mechanism to support the diaspora endeavours and proactively support them in case of vulnerabilities. Institutional systems are yet to adequately address dealing with diaspora return and reintegration in a mutually beneficial manner. It requires a formal system of regular, output-driven connection with diaspora networks. One core challenge is the absence of a well-coordinated diaspora-centric institutional mechanism.
Adequate funding for different measures and well-coordinated efforts from the public and private sectors are needed to make the policy effectively functional. While the public sector can extend leadership in critical areas such as legislation, diplomatic services, social protection, and cultural heritage, it will have to adopt a facilitative role to ensure a blend of public and private sector actors in order to accomplish the objectives of this policy.
To encourage diaspora investment, effective reforms of the national capital market should be made to ensure an orderly and safe capital market. Diaspora networks need to be created for safe migration, tackling climate change, and for utilisation of human capital. Bangladeshi diaspora will also have to show up for socioeconomic development with their engagement, investment, and technology transfer while harbouring a patriotic spirit.
The Bangladeshi government needs to design a holistic plan of action for developing a sustainable system of diaspora engagement, which will serve as the roadmap for strategic planning and action to address capacity and institutional arrangements from the domestic to the global level.
---
Dr Nasim Ahmed holds a PhD in Public Policy from Ulster University in the UK, and is currently working as an associate professor at the Bangladesh Institute of Governance and Management. He can be reached at [email protected]
---
Views expressed in this article are the author's own.
---
Follow The Daily Star Opinion on Facebook for the latest opinions, commentaries and analyses by experts and professionals. To contribute your article or letter to The Daily Star Opinion, see our guidelines for submission.