Beyond policing: Two sterling examples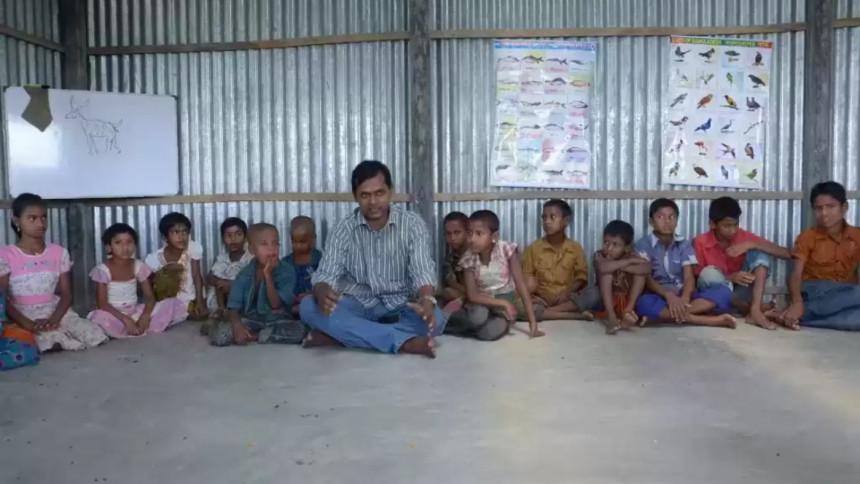 In big business and commercial parlance, one comes across the now familiar concept of 'Corporate Social Responsibility' (CSR) that, in real terms consists of promotional activities geared to improving the acceptability and image of an organisation. The concept is perhaps rooted in the realisation that businesses need to focus beyond the profit only motive and thus beyond the traditional modus operandi. Curiously, in the sphere of law enforcement also, a realisation is slowly but steadily dawning in many parts of the world that better service delivery and consequent image building can be better achieved by also venturing beyond the traditional mode of policing. 
The cynics amongst us may say that let policemen earnestly and lawfully concentrate on their core duties and that would be enough to salvage their bruised image. Some would go even further and add that police need not become people-friendly, just let them move away from an adversarial posture and not behave like the enemy. For such people venturing beyond traditional statutory duties by police would be a plain waste of public money and time and a harmfully stupid idea to toy with. 
While the subject clearly is debatable, one may indeed benefit by looking at the extra length some of our police officers have gone beyond the usual call of duty. Admittedly, the officials who, under adverse conditions, dare to swim against the current deserve public recognition. This is especially significant for an organisation like police who need to enlist public cooperation and earn their trust by demonstrable public-spirited acts in good faith. 
Perhaps it is the above thoughts that prompted two police officers, namely late Rabiul Karim, Assistant Superintendent of Police who died fighting the terrorists in the Gulshan Holy Artisan Bakery attack in July last, and Habibur Rahman, formerly Superintendent of Police, Dhaka district, who dared to think and act out of the box and thus made significant contribution in social bonding and cohesion.
Rabiul Karim was distinctly different from the beginning in the sense that he was both conscious and caring about people and the environment. No wonder that even before he put in five years of active public service, he was instrumental in establishing a specialised school named 'BLOOMS' for physically and mentally challenged boys and girls in Manikganj district. He also established a primary school named 'Nazrul Vidyashiri', which is catering to educational needs of several villages of Manikganj since 2012.
Habibur Rahman went beyond the call of statutory duty in a most admirable manner in that he was successful in significantly changing the life style of Bede community (gypsy) of Savar area in Dhaka district. He had appreciated quite early that love and compassion for the deprived and underprivileged can be an effective and durable weapon in the fight against crime. While conducting anti-narcotics operation, Habibur Rahman realised that the 'Bede', steeped in centuries-old regressive social customs, had to be salvaged from the twin scourge of drugs and crimes for their durable integration in the mainstream.
Habibur had to grapple with the reality that the Bede, for sustainable rehabilitation, needed both education and training to obviate the compulsion of early marriage and resorting to criminal habits. But he also understood that the needed social actions were too important to be left to the politicians and social reformers only and that he could do his bit as a committed public servant. Consequently, a special coaching centre was established to provide vocational training through 'youth training' programme. This helped in starting a readymade garment factory for vocationally trained 150 young girls and women of Bede polli (gypsy village).
Habibur's notable achievement was to help a young man from this community who had studied pharmacy, to get a job in a pharmaceutical company. The young man in question was refused by potential employers mainly because of the stigma associated with his community.
Interestingly, in many parts of the United States, the concept of 'Safety Beyond Policing' campaign is comprised of residents who do not want the authority to invest in hiring more police officers. Such residents are of the view that safer and healthier neighbourhoods are strengthened by addressing poverty and that can only happen by truly investing into the communities. They are of the opinion that police do nothing to address the socio-economic conditions that cause crime.
Refreshingly for us, at least some police officers have ventured to think and act beyond the traditional methods of law enforcement with a view to building social harmony and cohesion. They and potential fellow compatriots have miles to go. One may visit Savar and Manikganj to see manifest public-spirited acts by these two committed police officers. 


The writer is a former IGP and a columnist for The Daily Star.