UN-WTO report does Bangladesh RMG a disservice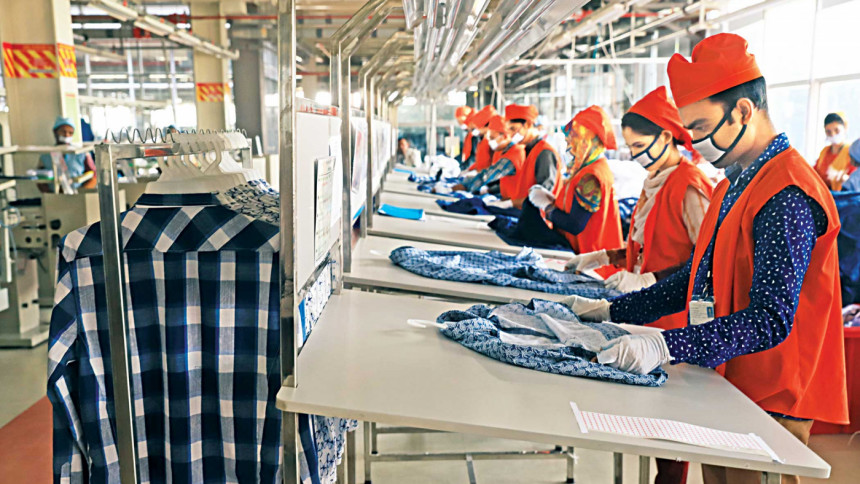 In Bangladesh's RMG industry, we view ourselves as fighting for a position as the world's second-most important garment sourcing hub. We are neck-and-neck with Vietnam and also forged ahead of our nearest competitor this year after we posted record garment export receipts. Of course, both Bangladesh and Vietnam lag behind China, a textile powerhouse which will take some considerable time to catch up to because of the huge investments it has made in technology and innovation.
So, it was quite sobering to read a recent UN-World Trade Organization report which appears to place Bangladesh in a tier below Vietnam (and China) in terms of apparel sourcing. I have to say, my eyes did a double-take when I read this report, which claims that executives ranked Vietnam higher in 10 out of 12 indices. These covered such issues as production quality, lead time, innovation, vertical integration and sustainability.
The only two areas where Bangladesh was ahead of Vietnam were price and tariff advantages. The latter of these is hardly anything to shout about, while the former simply confirms the idea that Bangladesh is where executives go for cheap prices.
The findings led the authors to conclude that Bangladesh, along with other Least Developed Countries (LDCs) such as Cambodia, are "part of [fashion's] diverse sourcing base... Overall, China and Vietnam are regarded as more critical sourcing bases."
"However, these LDC countries are not regarded as competitive in terms of speed to market, flexibility of order quantity, or innovation and ability to develop products. There are also concerns about the relatively high social and environmental compliance risks when sourcing from such significant suppliers as Bangladesh and Cambodia," the report states.
I would not be so presumptuous as to question the findings of a report by two organisations as prestigious as the UN and the WTO. These findings are also based on a survey of representatives from fashion brands and retailers, therefore, the UN/WTO would argue that they are only reporting back what they have been told.
Even so, to see that brands have concerns about relatively high social and environmental compliance risks in Bangladesh comes as a real surprise. It cannot be repeated enough that Bangladesh has undertaken the largest safety overhaul of any industry on record in recent years, thanks to the pioneering work of the Bangladesh Accord and the Alliance for Bangladesh Worker  Safety. This work is ongoing, and Bangladesh remains a global leader in this area. 
On the issue of environment, while we are not perfect, let us remember that we now have 155 LEED-certified green factories—the highest number of green garment factories in the world. What more can we do to show our credentials and efforts in this area?
Other areas where the report says Bangladesh scores less than Vietnam include production quality, ability to create value-added products, innovation, efficiency, lead time, flexibility of order quantity, and financial/political stability. While it is a concern that those surveyed ranked Vietnam higher than Bangladesh in all these areas, I am confident we are making sufficient progress in each one that we will soon completely close the gap, and may even have done so already.
I am inclined to think that in some sense, old perceptions die hard where Bangladesh RMG is concerned. The message of us being low-cost and not much else has been repeated so often that perhaps people are now incapable of looking beyond this idea.
To go through the above criteria one by one, I would firstly dispute the issue of production quality. Quality is very high from Bangladesh, and I struggle to believe how we are behind Vietnam in this area. The only issue one might raise is that we are producing different garment types in many cases, so perhaps we are comparing apples with oranges.
In terms of the ability to produce value-added products, yes, that is an area where we trail Vietnam (and some other textile sourcing hubs), although we are making progress. We have invested heavily in areas such as outerwear and are looking more into technical textiles presently. Watch this space.
Two other areas mentioned—innovation and efficiency—are very general and hard to quantify. The only thing to say on these is that our productivity levels are historically lower than those of Vietnam and this serves to reinforce the need to invest in skills, training and leadership. On lead time, there is always room for improvement. The BGMEA is constantly lobbying on this issue to improve our logistics, roads, rail to port and so on. We must move urgently on this area.
I would question the report's finding around flexibility of order quantity. Our industry is very flexible in this area and has successfully pivoted towards shorter runs during the pandemic.
Finally, to the issues of political and financial stability. The latter of these will always be a challenge for Bangladesh until we shift towards more specialised, high value-added products, a process which is thankfully underway. As for the former, well, Vietnam may be more stable politically than Bangladesh but it is a communist country—this, some might argue, brings its own challenges.
Mostafiz Uddin is managing director of Denim Expert Limited, and founder and CEO of Bangladesh Apparel Exchange (BAE) and Bangladesh Denim Expo.