Reflections of an international student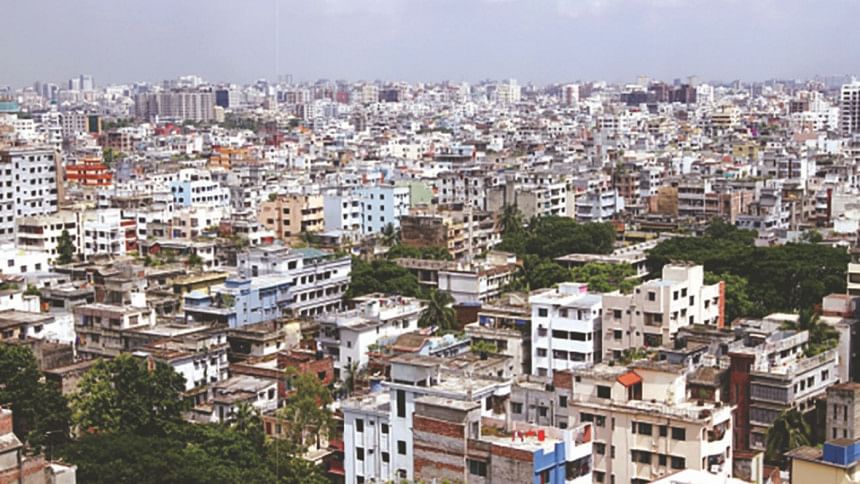 As I sit and write this article at a hotel in Dubai, I am happy, in fact ecstatic, to be able to return to Bangladesh for my three-week winter break. As I write this, I do not have access to the internet or any academic journal. The contents of this piece remain purely opinion-based, and, as a reader, one is welcome to disagree with my chain of thoughts.
My 24-hour journey from Canada to Bangladesh comprises of an eight-hour transit in Dubai, where the anticipation of going back home supersedes any and all expectations of sleep, food, shopping or moving around the city. Hence, I sit and wait for that Emirates flight to take me back home.
International students like me, especially those from an emerging economy such as Bangladesh, do undoubtedly come from a privileged background, if not from a purely wealthy one. Some of us who are able to go for higher education abroad are not necessarily the best students in the country, but ones who have potential for academic excellence, in addition to the financial backing to fund foreign education. A majority of talented students are indeed deprived of this experience because of financial constraints.
Recently, I read somewhere that only six percent of the global population has access to post-secondary education. That is a very small and distinguished group of people. Distinguished, not because we are simply able to access this service, but because it entails wider responsibilities for global socio-economic development—beyond the mere avenues of getting a degree and pursuing a job. We are expected to be thought leaders and follow through on the investments being made on us, both by our families and other stakeholders. And such an expectation is certainly justified.
But what does the life of an average expatriate student look like? The freedom of doing what we want, when we want, and how we want, allows us to have total access to the world and its perks. No parents, no guardians, and no continuous oversight over our day-to-day activities give us a free pass to any and all actions we see fit. Nevertheless, in this freedom, there is an ironic growing sense of responsibility.
As an international student at the University of Toronto, over the past three years, I have learned and got accustomed to small things which I was not used to before. After classes or work, I go back to my apartment, with no fixed idea about what I am going to eat for dinner. I am learning to cook. I am learning to clean. I am learning to wash my own clothes. I am learning, every day, how to manage simple responsibilities.
One tends to think that the freedom of international students like us is a cause for celebration. To an extent, and for many, it is. But over time, as part of this process, one learns how to manage this freedom and independence. And most importantly, managing ourselves as human beings and as a part of society. We adjust, we learn, and we adapt, but at least in my experience, and in my associations with members of the Bangladeshi student community, we do not change to an unknown being. We evolve by adjusting to the society we live in, yet remain deeply indebted to our familial and nationwide values and norms.
For international students, loneliness and anxiety can lead to depression, which has been cited by medical experts as a common trend across universities. While I myself have faced this in small spurts over the course of my academic journey, I have my own way of dealing with it. Yet many are not that fortunate.
Home, you see, is a paradox. Dhaka is a city with high levels of pollution, congested roads, questionable state of safety, etc. Yet it is the same place which I and Dhakaiites around the world call home. I tell my friends in Toronto, and do so proudly, that Toronto may be where I live, but Dhaka will always be my home. We love it, we cherish it, we miss it. So, as I return to Dhaka for these three weeks, I am overjoyed to be able to meet my family, and all those people I have called friends since my playgroup days in Sunbeams. I look forward to the intense football and cricket matches between friends, family, and random people who I don't even know. I am thrilled to be able to get a taste of the elusive biye barir kachchi biryani.
It is difficult for every international student to acclimatise himself or herself to a foreign culture, that too in a constantly evolving, high-pressure academic environment. Being a foreign student is much more than just doing well in studies. Our responsibilities cannot end with getting a degree, neither should it. As international students, we have the ability to make ourselves better, and make our country better, in whatever capacity we see fit. But we cannot do it alone. Support us, advise us, believe in us and guide us, as you have done, and we will deliver. We may be living, working and studying in a foreign country, but our hearts belong home, to our beloved Bangladesh.
---
Mir Aftabuddin Ahmed is a student of economics and international relations at the University of Toronto.

Email: [email protected]
---
Follow

The Daily Star Opinion

on Facebook for the latest opinions, commentaries and analyses by experts and professionals.
To contribute your article or letter to The Daily Star Opinion, see our

guidelines for submission

.
---