South Korea's looming crisis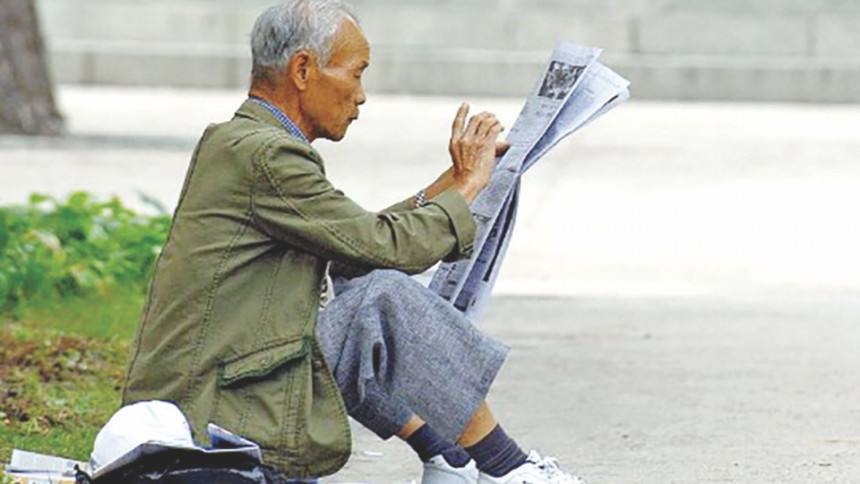 Twenty years after the Asian financial crisis, South Korea seems to have learned its lesson, having taken great pains to strengthen its economic resilience. But now the country is confronting a new set of internal and external risks, which may foreshadow another major economic crisis—or worse. Given the ongoing nuclear crisis with North Korea, a new bout of economic tumult is the last thing the country needs.
In July 1997, a currency crisis that struck Thailand quickly spread to neighbouring economies. South Korea was not hit right away, and many believed that it would be spared. By that November, however, the country faced a sudden withdrawal of foreign capital, which, together with financial institutions' inability to borrow from abroad, quickly depleted the country's international reserves.
The following month, South Korea turned to the International Monetary Fund for assistance, and launched painful structural reforms. Companies and financial institutions went bankrupt, and millions of jobs were lost. In 1998, the economy contracted by 5.5 percent.
But things turned around a year later: GDP growth soared to 11.3 percent, and government-led reforms made progress toward addressing structural weaknesses, including an under-supervised financial system and an over-leveraged corporate sector.
As a result, the economy weathered the 2008 global financial crisis far better than most, foreign-exchange reserves far exceed short-term external liabilities, and companies and banks are financially sound. In this respect, the Asian financial crisis amounted to a blessing in disguise for South Korea.
Yet South Korea is now beset by some of the same structural problems Japan faced during its two decades of stagnation: rapid population aging, labour-market inefficiency, institutional weakness, and low productivity in the service sector.
Demographic constraints are tightening. South Korea's fertility rate fell to 1.17 last year—one of the world's lowest—and continues to decline. Fourteen percent of the population is aged 65 or older, a figure that is expected to reach 28 percent by 2035. As the labour force shrinks and the burden of supporting the elderly grows, the economy is losing vitality.
More problematic, however, are South Korea's low labour-market efficiency and weak institutions. According to the World Economic Forum's latest global competitiveness report, South Korea ranks 73rd worldwide for labour-market efficiency, as a result of tight restrictions on employee-employer relations. And it ranks 58th for institutional quality, owing to excessive government regulations, opaque corporate governance, and policy instability.
Finally, productivity in the services sector amounts to just 45 percent that of the manufacturing sector, on average, compared with an OECD average of 90 percent. The problem is most acute in finance, real estate, business services, and community and government services.
Externally, South Korea is highly vulnerable to the escalating North Korean nuclear threat. In recent months, North Korea has fired several ballistic missiles and conducted a nuclear test, spurring an exchange of incendiary rhetoric between North Korean leader Kim Jong-un and US President Donald Trump. This war of words, in which both sides have threatened to launch "preemptive strikes," is raising fears of a military conflict on the Korean Peninsula.
The United States is now attempting to pressure China to take responsibility for curbing the North Korean nuclear threat, with the US Treasury considering imposing sanctions on Chinese individuals, companies, and banks doing business with North Korea. But while China has lately agreed to enforce economic sanctions more actively, it doesn't want the North Korean regime to collapse.
Moreover, China has focused some of its ire on South Korea. Beyond aggressively calling for the withdrawal of the US military's Terminal High Altitude Area Defense (THAAD) system from South Korea, which it views as a threat to its own security and the region's strategic balance, China is using its economic might to retaliate against the South.
In particular, as a result of China's ban on group tours to South Korea, 49 percent fewer Chinese tourists visited the country in the first eight months of this year than in the same period last year. Moreover, China accounts for 25 percent of South Korea's total exports, giving it substantial leverage on trade.
Making matters worse, South Korea's second-largest trading partner—the US, which accounts for 13 percent of all exports—is also putting pressure on the country. Despite the critical importance of re-affirming the US-South Korea alliance, the Trump administration, concerned about the massive bilateral trade deficit, has threatened to renegotiate the bilateral free-trade agreement.
While the economic impact of such a move would be serious for South Korea's export-dependent economy, the most urgent imperative is to avoid any military conflict on the Korean Peninsula. To that end, South Korean President Moon Jae-in, a longtime advocate of the "Sunshine Policy" toward the North, wants to employ "balancing sanctions and dialogue." But, so far, South Korea has not managed to improve diplomatic relations with its own ally, the US, not to mention with China. And it has gotten nowhere near reviving inter-Korean talks.
This failure has many Koreans scared. Would the unpredictable Trump go so far as to sacrifice South Korea (and Japan) to save San Francisco? The possibility is so bone-chilling that the South is now debating whether to develop its own nuclear weapons or bring US tactical nuclear bombs back to its territory. Either approach would antagonise China, potentially leading to an armed clash on the Korean Peninsula.
In the 1990s, South Korea waited for matters to come to a head before responding. This time, it must nip the incipient crisis in the bud. That means accelerating domestic structural reforms to improve productivity, enhance labour-market efficiency, upgrade institutions, and foster a business environment that supports modern service industries and innovative start-ups. It also means strengthening both economic and diplomatic ties with major countries, while working with the US and China, in particular, to end the North Korean nuclear standoff.
Neither agenda will be easy to pursue. But South Korea's future prosperity, if not its very survival, depends on its leaders' efforts on both fronts in the months and years ahead.
---
Lee Jong-Wha is Professor of Economics and Director of the Asiatic Research Institute at Korea University. His most recent book, co-authored with Harvard's Robert J Barro, is Education Matters: Global Gains from the 19th to the 21st Century.
Copyright: Project Syndicate, 2017.

www.project-syndicate.org
(Exclusive to The Daily Star)
---
Follow

The Daily Star Opinion

on Facebook for the latest opinions, commentaries and analyses by experts and professionals.
To contribute your article or letter to The Daily Star Opinion, see our

guidelines for submission

.
---