Annisul Huq: A potential unfulfilled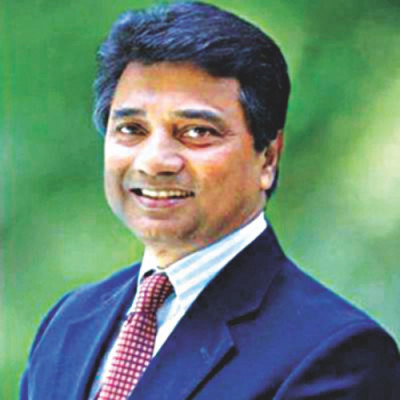 Annis had embarked upon his first wave of infrastructural improvements. A childhood friend of his calls him seeking his help for a cancer patient, the mother of an army officer. The terminally ill lady was in dire need of blood transfusion at regular intervals to maintain a proper platelet count. But with road excavation work afoot for a project somewhere between Uttara and the Combined Military Hospital (CMH), Annis' friend wondered if the mayor could somehow help facilitate movement of the patient through the rough patch en-route to CMH. Annis saw to it that the patient—at a critical position that she was in—had as easy a journey as could possibly be arranged to her destination with a responsible human touch!
Such was the good Samaritan of a mayor we had—the sense of loss has been that much more palpable for the denizens.
When the dengue storm was at its peak, he took up the challenge unfazed and hit the nail on its head in charting a remedial pathway. The ubiquitous massive construction work what with the soaking brick tubs or wet containers or the impromptu puddles breeding, harbouring the strain of mosquito that caused the disease, made the task monumental. That is where the issue should be redressed in the first place, albeit in conjunction with spurred-on homestead hygiene and cleanliness.
The dramatic dismantling of an illegal truck stand in Tejgaon is a lasting tribute to his courage of conviction and unflagging zeal for public service. He was determined to exercise his mayoral writ, and in doing so he wouldn't balk at the machinations of vested, entrenched quarters he knew he was arrayed against. The perennial problem of powerful syndicates occupying public spaces of which the impassable Tejgaon area with its randomly placed trucks was a testing ground to roll back the scourge, and Annis came forward to do it. What took two hours to reach the other side of the gridlock was reduced to 15-20 minutes of passage. This happened by virtue of streamlining or relocating parking and removal of unauthorised structures.
At personal risk, he was held hostage for a few hours before being rescued by the law enforcers from the reactionary elements from what by then turned into wreckage. It was also once reported that road encroachment by some foreign missions were cleared by his initiative.
Having been a media celebrity and a highly successful businessman he neither had the predilection nor any need for self-promotion. Public service was the purpose of his life; he was passionately devoted to doing good for others out of a deeply felt sense of social obligation and commitment.
From his early childhood he showed some outstanding traits: First and foremost, he was single-minded in the pursuit of the tasks he set for himself; secondly, he had a certain cultural flair; even in his school days he would raise make-shift platforms to stage a play or a cultural event. That according to his friends, sowed the seeds of his future artistic, aesthetic ventures. Importantly, he had a panache for not sticking to norms; he was always breaking conventional moulds, looking to do something creative and new for others around him.
He was very much the people's person. What is more, not only did he have humility, he was conscious of his "vulnerability" as well. He felt no barriers to expressing his vulnerability to the right person to get the correct advice and suggestions. Open to new ideas, he scrupulously avoided "I know-it-all" pretence.
Annis had a fantastic sense of humour. Given to belly-laughter; he used to laugh and have others in stricture rolling about!
Although in his previous incarnation he was a talker and entertainer—often on a serious note—but as a successful businessman and a mayor, he turned out to be a doer.
He was very much a family man who never forgot his roots and friends irrespective of their status.
This tribute to Annisul Huq will be incomplete without placing on record the plans of action he was implementing for the orderly disposal of the humungous garbage the city generates. Collaterally, one fondly remembers his beautification campaign complemented by pulling down the unauthorised signboards and billboards that were optically hurtful as well as physically risky.
We owe a debt to the high expectations Annis had generated by his short but effective mayoral stint to fulfil his unfinished agenda building on the footprints of progress he had left for his successors.
---
Shah Husain Imam is Adjunct Faculty at East West University, a commentator on current affairs, and former Associate Editor, The Daily Star.
Email: shahhusainimam@gmail.com.
---
Follow

The Daily Star Opinion

on Facebook for the latest opinions, commentaries and analyses by experts and professionals.
To contribute your article or letter to The Daily Star Opinion, see our

guidelines for submission

.
---