Why crossfire will not solve our rape problem
The recent rape incident of a second year Dhaka University student has reignited widespread public frustration on the prevailing culture of impunity for rape in our country. In response to this, on January 14, 2019, Members of Parliament engaged in an impromptu discussion in Jatiyo Sangsad on how to tackle the rape epidemic in Bangladesh.
Mujibul Haque Chunnu, MP, first raised the issue citing a Police Headquarters report which apparently stated that 2019 saw the highest number of rape incidents. He reportedly said that "A provision for death penalty should be incorporated in the law" as "mere life terms will never be able to control the growing number of rape incidents" (The Daily Star, Jan 15, 2020). Turning to the Home Minister Asaduzzaman Khan Kamal, he reportedly asked, "You are allowing 'crossfire' as part of a fight against drugs. Then why aren't you doing the same in case of rape?"
Tofail Ahmed, MP, agreed and reportedly said, "It's true we need a tougher law. But if we can take instant actions through 'crossfire' on drug-related issues, then why can't we follow the same in case of rapists? The person who we know has committed this crime [rape] does not have any right to stay alive anymore." Syed Nazibul Bashar Maizvandary, MP, also expressed his support and reportedly said, "I can say that you will go to heaven if you kill rapists in crossfire". Kazi Firoz Rashid, MP, echoed support and reportedly stated, "When you will go to court to try the rapist, you won't find any witness. Therefore, you will have to go for 'encounters' to free the society from this menace."
Also read: Kill rapists in 'crossfire'
While it is refreshing to see lawmakers belonging to different political parties unite in their demand to end impunity for rape through legal reform, the type of intervention being proposed needs to be carefully examined.
We must first look at the existing legal provisions relating to punishment for rape in order to contextualise and fully understand the "solution" offered by our lawmakers. The punishment for rape is set out in section 9 of the Nari o Shishu Nirjatan Daman Ain 2000, which states that rape can either be punishable with the death penalty or life imprisonment. When a person is sentenced to death by a trial court, it is sent to the High Court Division of the Supreme Court (HCD) for confirmation (which does not typically happen in non-death penalty cases). This special procedure recognises that the death penalty is the gravest and most irreversible punishment in law and therefore requires careful and additional consideration before it is executed. The person sentenced to the death penalty, like any person facing criminal conviction, can also appeal the trial court's decision before the Supreme Court, and challenge any subsequent decision by the Supreme Court through appeal, revision and review under the Criminal Code. It is only after these processes are exhausted that a death sentence can be executed and the convict usually remains in prison in the interim period. In carrying out a death sentence, section 368 of the Code of Criminal Procedure 1898 requires any person sentenced to death to be "hanged by the neck till he is dead".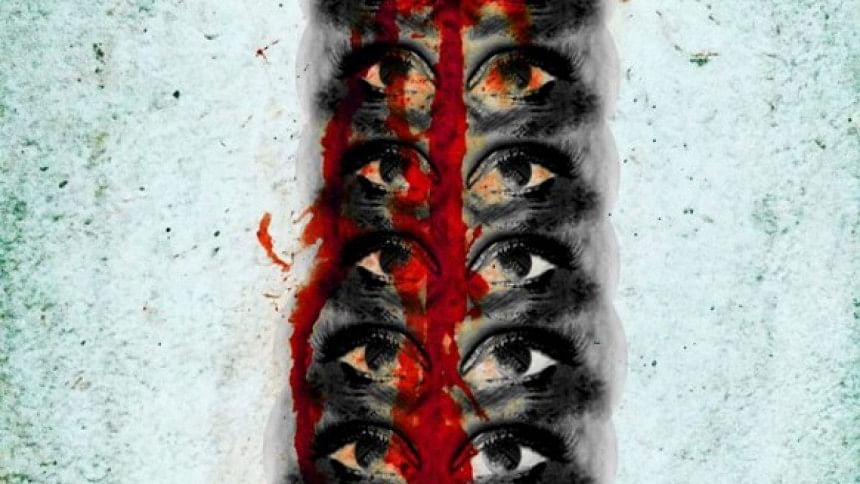 Bearing in mind the reported statements of the MPs and the relevant legal provisions mentioned above, it can be reasonably assumed that the lawmakers primarily have two demands. Firstly, the existing punishment for rape is not "tough" enough and that the death penalty for rape (which already exists as an option for the court) should be made mandatory. Secondly, this mandatory death penalty for rape should be carried out by law enforcement agencies without any trial of the accused in court. Let us address each of these in turn.
Also read: 'Crossfire for rapists': Personal opinion of MPs, Quader says
Firstly, the question of imposing mandatory death penalty for rape in Bangladesh is one that has already been debated and settled in the past, both in Parliament and in the Supreme Court. Mandatory death penalty for rape was first introduced in Bangladesh in 1995, by section 6(2) of the Nari o Shishu Nirjatan Daman (Bishesh Bidhan) Ain 1995 (enacted under the then BNP government) in cases where the rapist killed the victim in committing the rape. Five years later, the 1995 law was repealed and replaced by the Nari O Shishu Nirjatan Daman Ain 2000 (enacted under the then Awami League government), which has since then remained the cardinal law on violence against women and children in Bangladesh. However, rape cases filed under section 6(2) of the 1995 law in the five years it was in force continued to be subject to the mandatory death penalty. One such case involved Shukur Ali, a minor boy who had raped and killed a minor girl and was sentenced to the mandatory death penalty. BLAST along with other rights organisaitons challenged the mandatory penalty of the 1995 law, as a result of which the Supreme Court declared the mandatory death penalty to not only be in complete violation of the right to life and fair trial guarantees under international human rights law but also our own Constitution.
Furthermore, research by the Death Penalty Project (and others) has shown that there is no evidence that death penalty has had a special deterrent effect in countries where it was imposed (on the assumption that it would especially deter crime). Additionally, experts on rape laws have repeatedly said that mandatory death penalty for rape cases, far from ensuring justice for rape, may actually hinder it. This is because in most rape cases, the perpetrator is known to the victim and introducing a mandatory death penalty actually deters them (and their families) from reporting this person to the police, since "seeking justice" and "putting someone you know to death" become one and the same.
Also read: "How did we get to this point?" 
Secondly and more worryingly, the proposal to outsource the power to execute the gravest and most irreversible form of punishment to law enforcement agencies instead of the judiciary, is the single biggest affront to our Constitution and the justice system as we know it (the implications of which would require a thesis in itself). The question of who counts as a rapist (or any criminal for that matter), is a difficult question of fact and law that only judges and the court-based system are specifically trained to answer, not police officers or other law enforcers. No one in their right mind would deny the sorry state of justice in our country. However, ending impunity for injustices such as rape requires the strenuous task of strengthening our failing and overburdened institutions (by employment of higher numbers of judges to decrease the case backlog and opening more courts across the country etc.), not the complete deletion of the court-based trial process itself with a "trigger happy solution".  Time and time again, history has shown that extrajudicial punishments only create lawlessness and mayhem, the ultimate victims of which are the most marginalised sections of society.
While it is true, as Kazi Firoz Rashid, MP highlights, that rape cases are frustrated by the non-appearance of witnesses, even a cursory inspection into the matter will show that this is because rape often involves a power disparity between the victim and the perpetrator and those who take legal action face violent intimidation from the rapist's supporters (Why Rape Survivors Stay Out of Court, BLAST, 2018). The real solution to this problem would be to introduce a witness protection system by enacting a Witness and Victim Protection law as drafted by the Law Commission in 2006 but which has sadly remained a bill for the past 14 years. Rape law most certainly requires reform to end impunity for rape, but not the kind that has been offered.
Real solutions require real effort. Violence can only beget more violence.  Who stands to gain if we take "justice" out of the justice system?
Taqbir Huda is a Research Specialist at Bangladesh Legal Aid and Services Trust (BLAST), where he leads the Rape Law Reform Now campaign.
Email: [email protected]