To speak or not to speak?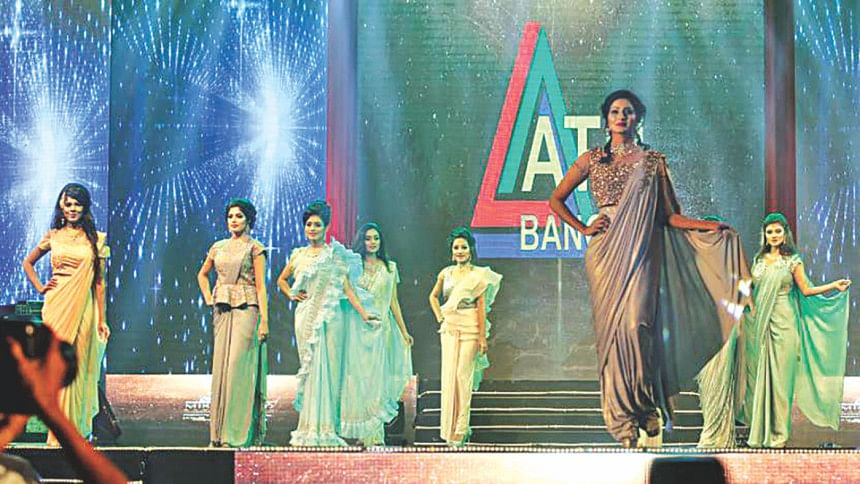 Currently, the trending topic is the Miss Bangladesh 2018 fiasco—both the judges and contestants have been shamed by people on social media for their ignorance of the English language. The contestants and judges got "trolled" incessantly on social media and many enterprises swooped on the offer to utilise it for marketing purposes. All this because the parties involved had a poor grasp over the English language.
Laugh as we may, but one cannot forget that English is a foreign language in Bangladesh. Our knowledge of reading and the written language develops from schooling, but the idea of spoken language mostly develops through our exposure to western media. Millennials, or even people from Gen X, are more acquainted with series like GOT or F.R.I.E.N.D.S. However, how many successfully understood the cultural innuendos used in those shows?
Chances are many of you did, but that does not mean the rest of the people did, too. And it is not their fault.
Take, for instance, the use of "goodnight" by one of the judges in the controversial beauty pageant. To the best of her knowledge, she thought the use of "goodnight" is correct due to its semantic meaning (it was night, after all) but pragmatically speaking, its usage is deemed incorrect unless you are trying to bid somebody farewell. Even if you know the correct usage of the terms from elsewhere, chances are very slim that you got to know it from school.
Think back to your school days, and you will remember that emphasis was placed neither on the listening nor on the speaking components of the language. With the latter, I am not only referring to pronunciation—rather, I am referring to the appropriate usage of words in accordance to a specific context. Now, there might be an escalating debate as to how schools following the Bengali curriculum are the only ones that do not focus on the spoken aspect of the language. Nonetheless, that is a myth. Not all English-medium schools promote or emphasise on the spoken aspect of the language (with the exception of a few).
I received a British curriculum-based schooling. When I went to England to pursue my Masters, I was quite confident about my speaking skills, since I felt that I had enough practice of the language and had a strong hold over it. Fast forward to my third day of Masters classes, one of my professors asked me "You alright?" in passing and I hurried back to him to answer his question and address his concern. It is then that I learnt that the expression "You alright?" is used as a form of greeting in that country. Since in Bangladesh we do not see much focus on the speaking aspect of the language, Bengali users of the English language fail to comprehend these pragmatic issues that crop up with the usage of English in such contexts. In a country where no importance is placed on the communicative aspect of English to begin with, how can we expect its nationals to be proficient in that language?
In addition, it is not like university students in Bangladesh are any better when it comes to speaking. As a lecturer at North South University, I have often observed that even if I encourage students to use English as a source of communication in my classes, students with a poor grasp over the language feel too self-conscious to interact via English. In reality, by the time they start university, despite their increased knowledge in reading and writing, their spoken proficiency remains at a basic level and that knowledge becomes fossilised. Thus, they are too afraid to speak up because of the criticism they might receive. I have had students saying, "Miss, if I speak in English, my friends make fun of me!"
This anxiety of spoken English gets carried forward to their professional life as well. Any workplace would require you to have excellent communication skills in English, but as demonstrated earlier, how many schools in Bangladesh—or even in Dhaka—focus on English-speaking skills? Rather, this is one of the most common aspects of the language that gets overlooked for one reason or the other, as a result of which, users fail to learn or recognise the pragmatic usage of the language on a spoken basis. English, in Bangladesh, is still treated as a foreign language, although it is far more widespread and does not necessarily relate to its "foreign" status anymore. It is treated more like a second language—only unofficially.
Before we point fingers at Miss Bangladesh or laugh at a judge because of her incorrect usage of a word, we should realise that minimal focus on the communicative aspect of the English language in the educational system and unhelpful criticisms directed towards a person have contributed to the state that they are in today.
---
Shahneela Tasmin Sharmi is a lecturer in the Department of English and Modern Languages at North South University.
---
Follow

The Daily Star Opinion

on Facebook for the latest opinions, commentaries and analyses by experts and professionals.
To contribute your article or letter to The Daily Star Opinion, see our

guidelines for submission

.
---