How to fix the mess in the power sector?
Bangladesh could learn some lessons from recent power crises in China and the US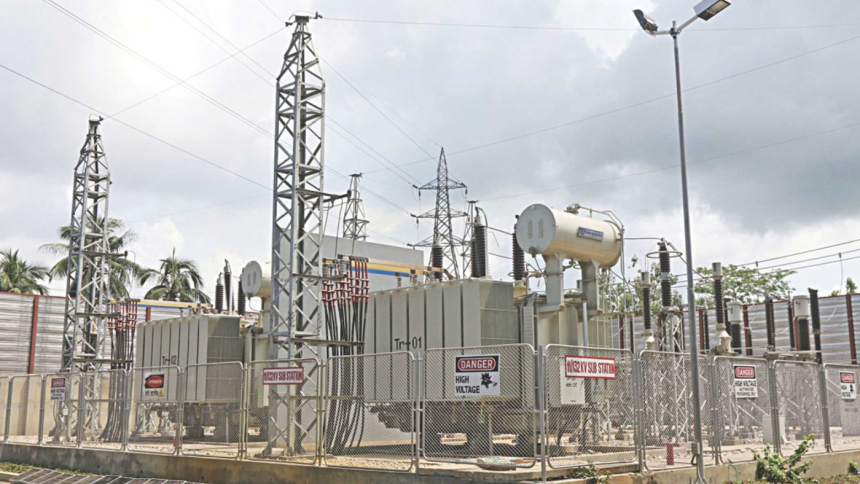 The power sector in Bangladesh could be considered a success story. The UN Sustainable Development Goals (SDGs) recognise energy as a key enabler for development (cf. Goal 7). Bangladesh and all SDG participants have promised to ensure access to affordable, reliable, sustainable and modern energy services for all by 2030. And Bangladesh appears to be ahead of the game.
In his budget speech in June this year, the finance minister claimed that "through integrated development of production, transmission, and distribution systems, 99 percent of the total population of the country has been brought under the electricity coverage." In July, the country cancelled 10 coal-powered power plant projects to reduce its future carbon footprint. According to an official of the power and energy ministry, "There is a concern globally about (the use of) coal and we have to adhere to that. The government is committed to reducing carbon emissions."
All this is good news, but a deeper inquiry reveals some unsettling and worrisome ailments. The most important puzzle for many observers is the coexistence of surplus and shortage in power supply. According to the Bangladesh Power Development Board (BPDB), while we have an installed capacity of 25,000MW, the maximum power generated is a mere 13,000MW due to fuel shortage, distribution glitches, and other issues. It is estimated that USD 40 billion would be needed for the construction of 120,000km of distribution lines to support power supply for all. Bangladesh overinvested in generation, but fell short in setting up power transmission and distribution infrastructure, creating this current morass.
In sum, Bangladesh has idle capacity to the tune of almost 60 percent, but lacks the institutions and power lines to utilise it. Another way of viewing our failures is that we face a "paradox of surplus," paraphrasing a famous line from Nobel Prize-winning economist Ronald Coase.
Grappling with this everlasting conundrum, the government initiated a revision of its five-year-old Power Sector Master Plan (PSMP), but the work on this project has been postponed. "June was the month when the new PSMP should have been introduced. The public anticipated the plan because it should have addressed the country's power generation overcapacity issue. However, the PSMP has been delayed, and Bangladesh is now back to the drawing board," writes Viktor Tachev of the US-based Institute for Energy Economics and Financial Analysis (IEEFA).
To compensate the power plants for idle capacity, the national budget this year alone allocated Tk 9,000 crore for "capacity charges," on top of the Tk 5,000-6,000 crore for fuel subsidies. The old PSMP envisages a 25 percent reserve capacity, rather than the 60 percent that now exists. This is way more than the best practices of power generation followed in other developing countries.
Unfortunately, capacity additions over the next five years will cause the utilisation rate to decline even further. "With another 21,000 megawatts (MW) due to come online by 2025 and only 5,500MW of old capacity due to be retired, utilisation will drop below 40 percent, unless a very high rate of power generation growth is maintained," says Simon Nicholas of IEEFA in a briefing note.
Various studies have questioned the reliability and quality of the generated electricity, which has affected the financial viability of our small and medium enterprises. On paper, while 95 percent of the population has access to power, the actual number of households which have dependable juice is far smaller than the target. The smaller towns and particularly rural areas are vulnerable with no assurance of uninterrupted supply on a reliable schedule with adequate voltage.
A US Department of Commerce publication recently listed poor transmission and distribution infrastructure, inadequate thermal efficiency in a large number of ageing power plants, and a mismatch between the types of energy needed by existing plants and the fuel mix available, as key areas of concern. These constitute the proverbial Achilles heels of the power sector.
In its report "Power Sector Reform in Bangladesh," the USAID points out that only 11 percent of grid-connected households are in Tiers 4 and 5—i.e. they are receiving more than 16 hours of supply per day. Similarly, only about 11 percent are in Tier 3, receiving more than eight hours of supply. "Evening availability of supply is the main problem, affecting about 70 percent of rural households and 73 percent of urban households. Reliability of supply is the second most pressing issue, forcing people to count on fossil fuel-based backup systems. Quality of energy service is also a major concern in both rural and urban areas. Issues with reliability and quality have caused commercial and industrial customers' share of consumption to decrease over the years," the USAID critique adds.
We have known for some time that, outside the big cities such as Dhaka and Chattogram, the quality of power is poor. Rural people are the worst sufferers of frequent load-shedding or brownouts. According to the data The Business Standard collected from rural and semi-urban areas of 21 districts on June 5 and 10, many of these places remained without electricity for six hours on average, and the longest duration of power outage was 12 hours. My own sources from the Chattogram region—including Rupkania and Rangunia under the Bangladesh Rural Electrification Board (BREB)—paint a similar picture.
A report in The Daily Star published on September 9, 2021, titled "Frequent power cuts make life unbearable in Tangail," indicates that production in the mills and industries has also been badly hit by the disruption in power supply. Dr Ahsan H Mansur, executive director at the Policy Research Institute, said he had a voluntary organisation in a rural area serviced by the BREB that remains without electricity for almost 12 hours a day.
"We are paying Tk 12.5 per unit of electricity, but we are not getting the benefit compared to what we pay. We have to run generators all the time… Industries are incurring losses because of voltage fluctuation and destabilisation," he said.
"We suggested that the authorities focus on this issue so that people can trust the grid line; otherwise, the power sector will continue to be a loss-maker," Mansur added.
In my view, another major weakness has been the back and forth with policy decisions. While it is commendable that the CO2-emitting coal-fired plants were scrapped, it has adversely affected the government's credibility. Decisions on fuel mix have been a measure of the indecision, lack of transparency, and the haphazard nature of power sector planning at the top. For example, in summer, the government bought liquefied natural gas (LNG) on the spot market, but decided to stop this practice as spot prices shot up. The government has consistently subsidised the power and energy sector due to ill-advised pricing policies.
"The energy system is not a light switch," said Daniel Yergin, author and vice-president of consultancy IHS Markit. "When you go too fast, you hit the bumps."
Incidentally, the current power crises in China and in Texas, the US, should be an eye-opener for our energy planners. In China, there has been widespread power rationing in September triggered by a shortage of coal and increased prices. In the US, during extreme winter weather in February earlier this year, a surge in electricity demand collided with declining generation, forcing the state's grid operator to implement rolling blackouts.
In a recent memo titled "What the Texas energy crisis means for Bangladesh's energy security," experts at the IEEFA pointed out that the price volatility of LNG could exacerbate Bangladesh's energy insecurity and lead to further underutilisation of LNG-powered capacity.
My research of the gas market leads me to believe that price volatility is likely to get worse. Natural gas prices have surged globally after some unforeseen events—including bad weather, maintenance catch-ups, and supply bottlenecks. Russia and the US have cut back production, and Bangladesh is likely to be vulnerable to shortages or even a calamity in the coming years.
As a World Bank report on Bangladesh's power sector said, "Consumers will enjoy the full benefits of electrification only when both the quality and the availability of power in the system increase—through savings from enhanced energy efficiency, through investment in new generation and new sources of power, (and) through improvements in the system's ability to transmit and supply power at the consumer end."
Dr Abdullah Shibli is an economist and IT consultant, and a senior research fellow at the International Sustainable Development Institute (ISDI), a think tank based in Boston, US.