Opinion: Bad governance and starvation of people go together in Pakistan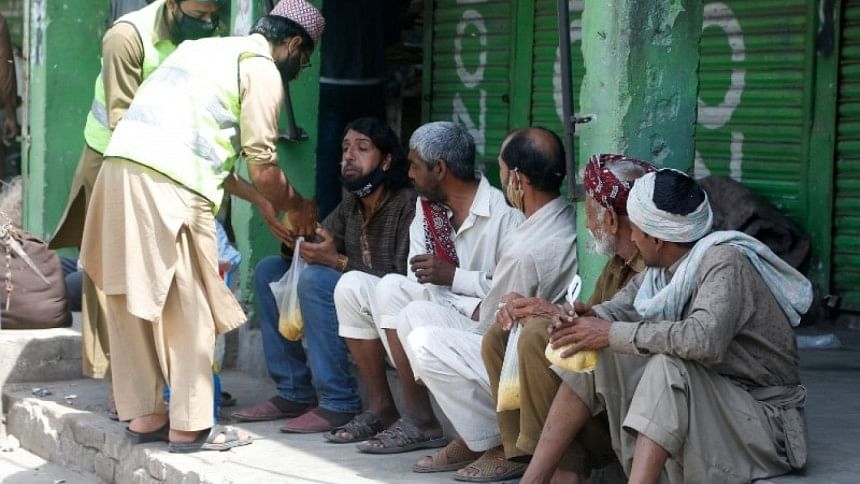 About six years ago, when the foundation of the highly publicised game changer, the China-Pakistan Economic Corridor (CPEC) was laid, the people of Pakistan were sold a dream that the project would put them in the company of world's prosperous people. But six years thence, the poor and middle class of the South Asian country are finding it more and more difficult to run their kitchens. 
The high inflation rate (8.7 percent in February) in both urban and rural areas has hit food prices. According to Pakistan Bureau of Statistics (PBS), food inflation increased at 10.3 percent while it rose to more than 9 percent in rural areas where the food is produced.
Essential items like flour, sugar, spices, cooking oil and fuel recorded double digit inflation. Constant rise in electricity tariffs has further worsened the inflation situation.
This year, electricity became 43 percent costlier than it was last year. Power outages are very common despite China founded construction of new power plants. The Imran Khan government claims the country was producing more electricity than is needed. But, ironically a World Bank report said more than two years ago about five crore people in Pakistan had no electricity. China is exploiting Pakistan's coal deposits for producing electricity mainly for the sake of the CPEC, unmindful of climate change goals.
In the meantime, Pakistan has to repay the loans taken to build the coal-based plants and is contract-bound to buy the over produced power made by Chinese companies. The consumer has to bear the burnt by paying more and more for electricity.
In the past two and a half years, Pakistan economy has suffered immensely because of the Pakistan Tehreek-e-Insaf (PTI) government's inexperience, say the opposition parties. Pakistan's former Finance Minister Ishaq Dar who lives in London in virtual self exile, told The News of Pakistan (March 2) in a telephonic interview that the present government cannot tackle economic issues and therefore the common man has to pay more for food and fuel. The common man is today paying Rs 300 billion extra for sugar, Rs 900 billion extra for wheat and Rs 1,000 billion extra for electricity.
He said in the last two fiscal years, Pakistan has lost over $75 billion because of shrinking size of GDP and massive devaluation. The GDP shrank by $51 billion and the devaluation resulted in the rise of the total debt to the tune of $25 billion without increasing exports.
Similarly, Pakistan's hesitation to fully comply with the conditions of Financial Action Task Force (FATF) has cost the country $38 billion between 2008 and 2019. Pakistan was first grey listed in 2008. The following year, it was de listed. In June 2018, it was grey listed again. The following year, Pakistan suffered the maximum loss of $10.3 billion. A paper "Bearing the cost of global politics- the impact of FATF grey listing on Pakistan's economy", written by Dr Naafey Sardar and quoted by the Express Tribune, says this. The paper says that a large portion of $38 billion losses can be attributed to reduction in the household and government consumption expenditure.
Common people of Pakistan don't much understand CPEC's connections with their food problem or what the former Finance Minister Ishaq Dar has to say about the incompetence of the Imran Khan government or the impact on economy of its grey listing by the FATF. They understand only one thing: It has become near impossible for a single bread earner to feed at least a six-member family. A bag of 20 kg flour is sold at Rs 366. At the same time, prices of sugar, cooking oil, spices, vegetables, electricity and petrol are going beyond their reach. To top it all, what they buy at inflated prices, it is not free from adulteration. Covid-19 has made the situation worse. Pakistan Bureau of Statistics says 40 percent of Pakistan households live in moderate to severe food insecurity in the aftermath of Covid-19. But much before Covid-19 came, Pakistan's economy had started causing worry to its people.
The writer is Director, YMCA Centre for Mass Media in New Delhi and former head of the Pakistan desk at UNI.