Opinion
Bangladeshi expatriates: death, burial and identity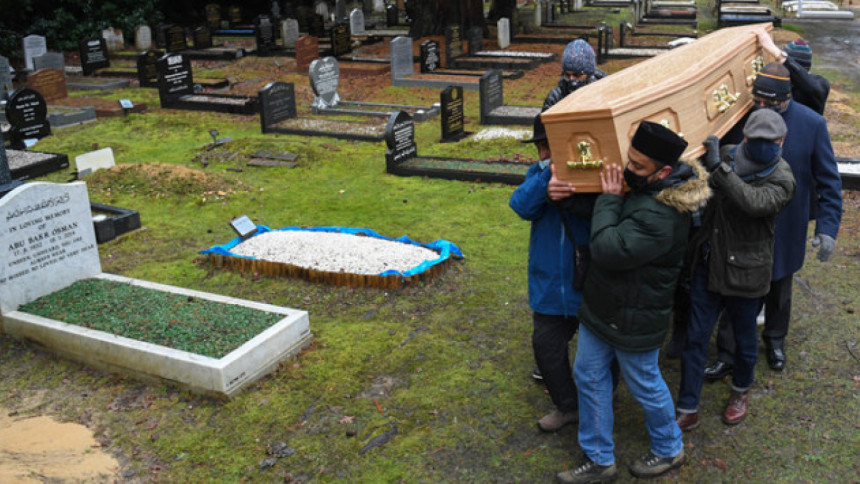 One of the most tragic deaths from the Australian Bangladeshi community occurred in 2005. The victim was a young man named Faheem Bhuiyan. Much like me, he grew up in Australia. Intelligent, handsome and from a well-respected family, he was destined for a significant career and contented family life.
He died aged only in his twenties, after being hurled from an overcrowded ferry in Thailand. Like many young Australians, he was travelling through Asia with friends. I held back tears watching his father on the television news, pleading for his whereabouts when the body was yet to be found. There was still a glimmer of hope for the family.
But the body was discovered soon afterwards, snuffing out hope but also bringing some closure.
To my surprise, he was buried at the family's ancestral home in Bangladesh, despite Faheem living his entire life in Australia. While nobody would like to question the wishes of grieving relatives, I remember feeling disappointed that Faheem was not buried in Australia. He had spent his entire life in this country after all.
I was reminded of Faheem's tragic death last month when a Bangladeshi woman passed away. The woman was well into her seventies. I looked up to her as an aunty. She arrived in Australia with her husband soon after Bangladesh's independence 50 years ago, raising three daughters here. Their entire life overseas ran in parallel with the history of Bangladesh as a nation.
Despite the challenges of the pandemic, a physical burial was held in the Muslim section of a large Sydney cemetery. It was a rare occasion to come together.
I reflected that one does not truly belong to a place until ancestors are buried there.
A 2010 paper by Katy Gardner studied burial and bereavement processes among British Bangladeshis living in London. The vast majority of bodies were sent back to Sylhet to be buried in ancestral villages, often excluding the widows and children still based in London. But Gardner notes that only in the last decade or two has there been a greater acceptance of the community's dead being buried in Britain. This is despite Bangladeshis migrating in large numbers to Britain for over half a century.
A similar paper from German academic Gerdien Jonker documented the challenges Muslims face in attempting to retain burial practices. In a recent funeral of a family friend, the local founder of the Bangabandhu association, there was tension with the Lebanese Muslim Association who administered the mosque.
Jonker touches on this tension in his paper about burial practices among Muslims in Western countries: "Others, wishing to protect their community from foreign influences, try to denude the burial ritual of all non-Islamic elements, thus forbidding symbolic attempts to bridge the gap between one's actual life and one's past. The pragmatic solutions of the undertaker turn him into a mediator between concrete demands and theological reflexion, and thus between acculturation and ethnicity."
The issue of where to bury the dead has become an especially heated issue during the pandemic. In the past the vast majority of expatriate Bangladeshis who were migrant workers in the Middle East or Asia would have preferred to be buried in their ancestral homes. The challenges of repatriation has altered the possibilities, even requiring the intervention of the Bangladeshi Foreign Minister Dr AK Abdul Momen.
"I call for the burial of our people who died from Covid-19 abroad in the places of their deaths. In the prevailing situation, it is extremely difficult to repatriate bodies as flights from most of the countries are barred," he told reporters in March 2020. "Besides, the cost is three times higher than at normal times and others are also put at risk by repatriation."
Brutal practicalities and not emotion has accelerated the process for Bangladeshi expatriates. The pandemic has thrown a light on to grieving practices, possibly modifying them for years to come.
As a country with one of the largest expatriate communities, the virtual funeral transmitted from abroad has also become an established entity. I have watched the funeral of a close friend's mother, beamed in from a mosque from the Jamaica Muslim Centre in New York. I found it surprisingly moving, peering at the coffin on my laptop screen, listening to the Arabic recitations and imagining her final hours in an American hospital.
As we contemplate fifty years of independence this year, millions of Bangladeshis living abroad reflect upon their ties to Bangladesh. This is especially paramount as identity and mortality are brought into stark contrast via the pandemic. Upon such reflection regarding both death and watching Bangladesh from afar, it is worth remembering a quote from the great Persian poet Rumi: "Goodbyes are only for those who love with their eyes. Because for those who love with heart and soul there is no such thing as separation."
My own parents are in their seventies, alive and healthy. But when they, or I for that matter, inevitably die, we will be buried in Australia, our home, but we'll always be strongly connected to the motherland.