Remember what Noor Hossain died for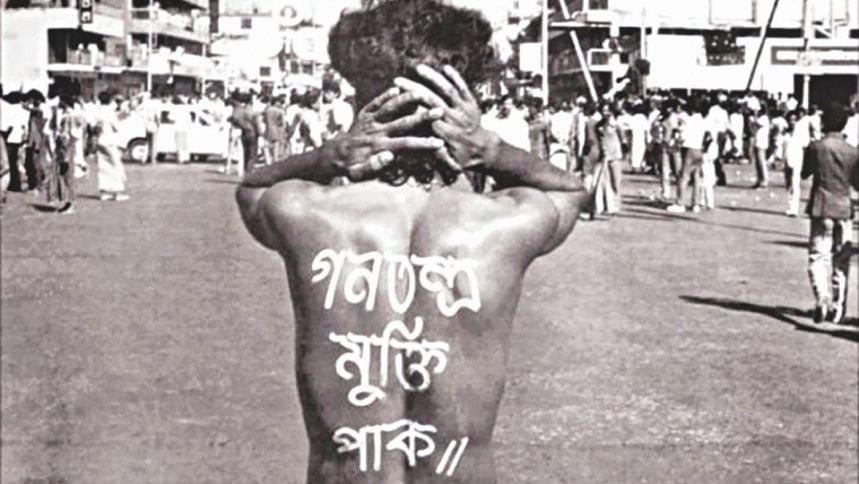 The commemoration of Noor Hossain Day, a day when a youth laid down his life for democracy in 1987, should not be a day only for remembering him. Indeed, his sacrifice demands remembrance; it is imperative that we pay respect to him but what we need to recall is what was written on his bare chest and back – "down with autocracy" and "let democracy be freed".
After 35 years of his and many others' utmost sacrifice, the country's governance is far from what Noor Hossain and others fought for during the 1982-1990 period. To say that the hopes and aspirations of the people have been dashed is an understatement; that the people have been betrayed is perhaps a more appropriate description. Many have died since, many have suffered, families have lost their loved ones, and many are awaiting the return of their loved ones.
What mobilised the nation against all odds for almost a decade were the promises of an inclusive system of governance. That the country would be governed with "the consent of the governed", that the voices of the citizens would be heard and that the fundamental rights of the people would not be trampled were the essence of the democratic movement. But these seem to have been forgotten by politicians when they assumed power.
Increasingly, even semblances of democracy, of participation, of accountability are disappearing. Hollowing out the institutions, criminalising dissent, and creating an environment of fear are becoming the hallmarks of the country.
Understandably, on this day many will speak of Noor Hossain, but how many will be able to say what he died for? Historic days, like this one, provide an opportunity for introspection. Let November 10, 2022 be the day the nation asks itself how it arrived here?
Ali Riaz is a distinguished professor of political science at Illinois State University (ISU), and a Nonresident Senior Fellow of the Atlantic Council. His recent publication is entitled "Voting in a Hybrid Regime: Explaining the 2018 Bangladeshi Election" (2019).