Covid-19 vaccine divide and diplomacy: What we must do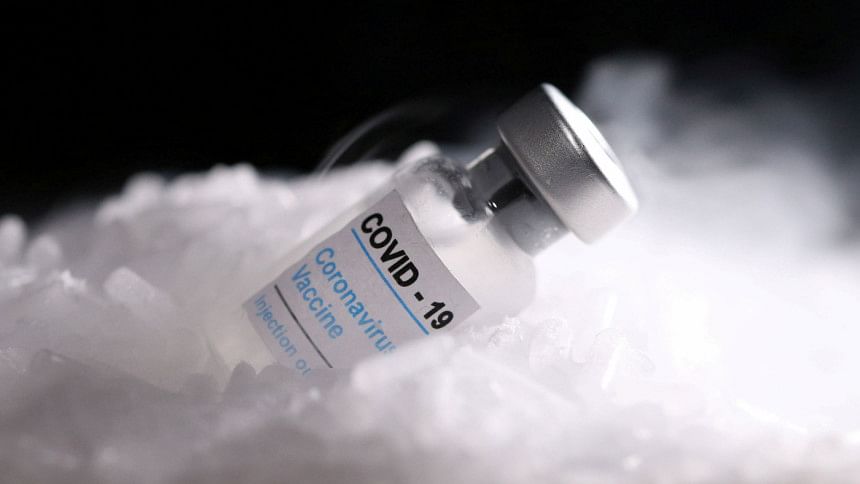 The global Covid-19 pandemic has caused catastrophic consequences in every corner of the world. Rich and poor nations have suffered almost equally but with asymmetric capacity and resources. The detection of coronavirus in Wuhan, China, in December 2019 and its subsequent outbreak in more than 216 states and regions has been termed as the biggest public health threat after the Spanish flu in 1918-20. As it happened with other global public health crises, vaccine development was immediately considered to be an effective response to the devastating impacts of Covid-19. The global drive for vaccine development witnessed an unprecedented success led by powerful countries and multinational pharmaceutical corporations, with countries like the USA, Russia, China, the UK and India engaging national resources to develop vaccines at the earliest—whether under private or public enterprises.
Eventually, vaccine became a new hotspot of global diplomacy triggered by the existing patterns of competition and rivalry among the great powers. Vaccine nationalism soon captured the imagination of experts. The race for developing vaccines within the shortest time possible can be attributed to the nationalist tendencies of vaccine-producing countries such as the USA, Russia and China. While the states are involved in diplomacy, companies are focused on profiteering. Both the phenomena have created an adverse situation for millions and millions of people across the globe who have become victims of the vaccine divide. The ever-growing numbers of deaths and infections have created a hostile environment where lives and livelihoods are being traded off. Even experts now argue that the coronavirus will not completely go away; people in the world will have to live with it for an indefinite period.
In this context, large-scale vaccination has become the only way to save people and economy. But what one can see is a timid response by the global institutions. The utter disregard for multilateralism since the inception of this crisis exacerbated the situation in different countries, particularly in the developing and underdeveloped regions. It is true that WHO, along with the European Union and France, has launched COVAX as a Covid-19 global vaccine access point. Coordinated by Gavi, the Vaccine Alliance, the Coalition for Epidemic Preparedness Innovations (CEPI) and the WHO, COVAX aims to ensure that vaccines are shared fairly among all nations, rich and poor. Countries that have joined the COVAX are divided into two groups: self-financing rich countries, and middle- and low-income economies. By now, 80 members have joined in the first category, while 92 entered the second category.
But one can clearly see that the COVAX initiative is quite inadequate, given the magnitude of the present crisis and its devastating consequences. Besides, the process of COVAX is flawed as rich countries under this scheme enjoy non-binding provisions—for them, it is merely a vehicle to further facilitate their vaccine diplomacy. The fate of initiatives to distribute vaccines to middle- and low-income countries also depends on funding from the rich countries, which is also not fully available. Hence, the COVAX, as a global facility to ensure fair access to vaccines, has a minimal capacity.
More worrying is the currently low level of access to vaccines in the developing and least developed nations compared to the developed countries. As per vaccine doses per 100 people in countries with the highest total vaccinations, rich countries are in a solid position. Discrimination in vaccine procurement is also alarming. According to a report published by Duke University, the world's wealthiest nations have locked up much of the near-term supplies. For their population of 1.2 billion, the wealthier nations have booked 4.6 billion doses, so the manufacturing capacities of vaccine firms will be locked up for months to fulfil these orders.
Coming to Bangladesh, one can see how vaccine diplomacy is being played out. The uncertainty of getting 30 million Oxford-AstraZeneca vaccines from the Serum Institute of India—due to a sudden halt to export—has forced Bangladesh to look for alternative sources. Bangladesh has received new offers of support from China and Russia. China has come forward with a regional platform to provide emergency vaccine support for South Asian countries barring India. It's a new twist in South Asian vaccine diplomacy. Like India, China has also offered some vaccine doses as a gift for Bangladesh. Similarly, Bangladesh and Russia are in collaboration for vaccine production in Bangladesh. But challenges persist as Bangladesh faces a crisis of vaccine availability due to the aforementioned global vaccine diplomacy. It may be mentioned that COVAX is also delaying its delivery of vaccines to its signatory states.
This reality certainly contributes to the vaccine divide. Bangladesh Prime Minister Sheikh Hasina drew global attention to it when she placed a three-point proposal in the special UNGA session in September 2020 to deal with the challenges of Covid-19. These include: ensuring universal and equitable access to quality Covid-19 vaccine, transferring technology to developing countries to manufacture vaccine locally, and providing them with financial assistance to face challenges in the wake of the pandemic. Bangladesh repeatedly asserted in global forums that Covid vaccine is a global public good and urged vaccine-producing countries to help others to produce the vaccines with a view to attaining universal vaccine coverage. Bangladesh also pointed out that the world should recognise the vaccine manufacturing capacities of developing countries like Bangladesh.
Three issues become critically significant against the backdrop of insufficient access to vaccines by developing and least developed countries. First, the world has been witnessing a new vaccine divide between the Global North and Global South. It's likely the worst form of divide the world has ever seen in history. Secondly, all the powerful nations who are capable of manufacturing vaccines are the key actors in vaccine nationalism and vaccine diplomacy. The third issue is the dominance of the market mechanism which indicates to the profit-seeking behaviour of vaccine-manufacturing countries and companies. One can see a rising private-sector involvement, often at the invitation of governments, as countries struggle to ensure both supply and distribution. It may lead to a situation where private companies could purchase their own vaccine and provide it to those capable of paying.
If the current trends continue, the vaccine divide will create an alarming situation, causing the deaths of millions of people and damaging the livelihoods of marginalised populations around the world. More importantly, it would have devastating consequences for the low-income countries. It would deeply compromise their national capacities in healthcare, economy, education, and other vital sectors. So the world must declare and treat Covid-19 vaccines as a public good, and must effectively deal with vaccine divide based on a spirit of multilateralism and humanity.
Delwar Hossain is a professor of international relations at Dhaka University, and director of the university's East Asia Center.