World Information Society Day
Broadband landscaping in post-Covid-19 Bangladesh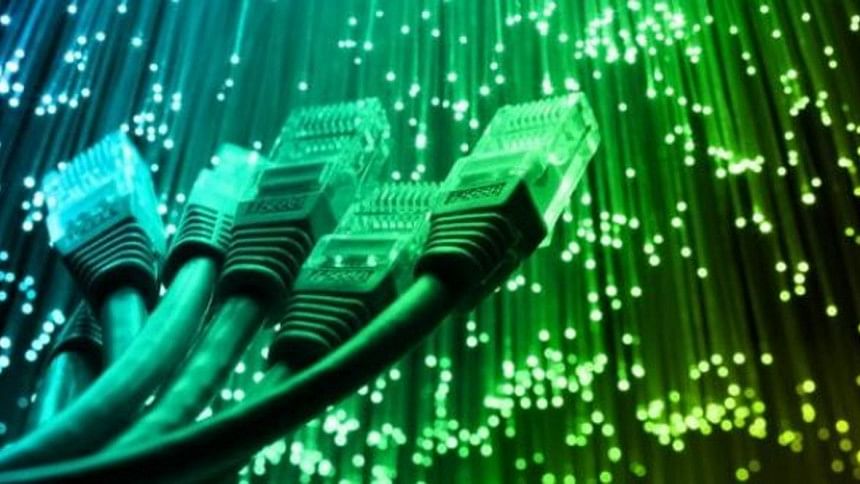 Internet is keeping the world somewhat walking in the darkest hours of the Covid-19 pandemic. And mobile telephony is the tool that is keeping Bangladesh limping. 
Defining broadband while defying reality
The National Broadband Policy, 2009 has defined broadband as Internet connections with minimum 128 Kbps of speed. Seven years later, in 2016, the government upgraded it to a minimum 5 Mbps of connectivity. Two years later, in 2018, the authorities doubled that speed to 10 Mbps. Therefore, fixed or mobile internet connections below this speed are "officially" not broadband in Bangladesh.
Broadband was frequently redefined at the demand side leaving the supply side in disarray, thanks to the International Long Distance Telecommunication Service (ILDTS) Policy, which keeps wrecking the broadband supply chain since its enactment in 2007 followed by its amendment in 2010. This policy tags licenses for each wholesale service and effectively forbids foreign investments. 
Broadband's coffin had the last nail hammered in when sharing and deploying of optical fiber among the mobile operators and internet service providers were forbidden on July 7, 2011. This infrastructure sharing guideline is so draconian that a high official of Bangladesh Telecommunication Regulatory Commission (BTRC) publicly denounced it in 2015. "Infrastructures sharing should be driven by market matrix, not mandated," remarked Director General Md Wahid-Uz-Zaman in a research note. Yet the authorities remained unmoved.
As a result, mobile industry now battles a paradox—operators serving higher subscribers have lesser mobile towers (BTS) plugged with optical fiber and the country has plunged into a deep mobile broadband divide, as The Daily Star has reported. Bangladesh also struggles with slow internet. Speed-wise in 2019, it had ranked 130 among 140 countries in mobile internet while its position was 101 among 177 countries for fixed internet, according to Ookla. BTRC never publishes the broadband (10 Mbps and above) subscribers' number.
Ray of hope
Meanwhile, the National Telecommunication Policy, 1998 was revised after two decades of procrastination and the National Telecommunication Policy 2018 (NTP 2018) was finally born. Thankfully, it supersedes all preceding policies including the suicidal ILDTS Policy.
The NTP 2018 has five guiding principles: i) open and competitive market; ii) universal access; iii) effective governance; iv) appropriate regulation; and v) being visionary. These are crucial to achieving broadband penetration targets, as fixed in the NTP 2018. They are in short term (by 2020): fixed and mobile broadband penetration will be 30 percent; mid-term (by 2023): achieve 70 percent broadband penetration; and long term (by 2027): 100 percent of the population will enjoy broadband.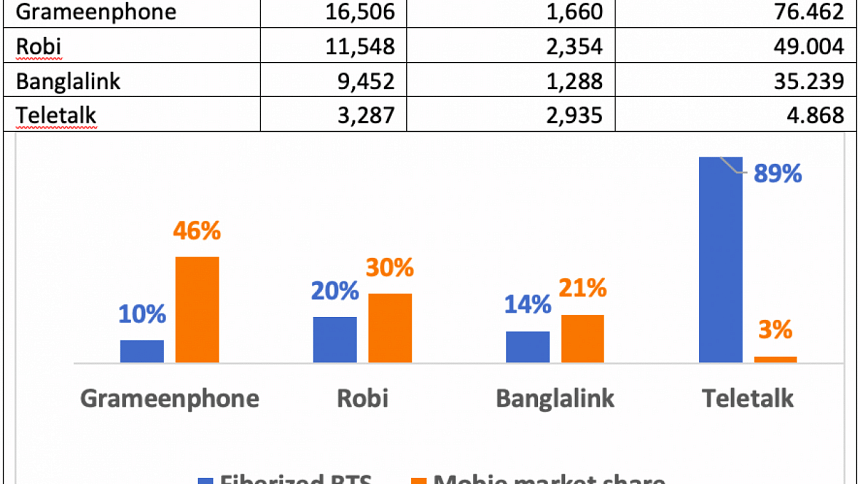 These targets are unachievable, not because of the Covid-19 pandemic, but due to the aforementioned policies. Informal regulation and targeted regulation have also flattened investors' confidence. Formally meddling with mobile tower rental, as reported by The Daily Star, is akin to informal rent seeking. Choking the wholesale internet bandwidth as a regulatory countermeasure was, in fact, against the consumers' interest as well as unprecedented in the history of regulation.
Fiber in food for thought 
Assigning radio frequency for access and transmission networks was required to launch 2G (1997) and 3G (2013) mobile services. But extensive deployment of optical fiber is essential to achieving 4G mobile broadband targets. And it is impossible to imagine the launch of 5G networks without highly ubiquitous optical fiber transmission system. Massive optical fiber transmission is also a non-negotiable issue to achieve the "Network development and connectivity targets" of NTP 2018, as mentioned above. 
Distance learning, working from home, virtual court, etc., are becoming a part of the new normal in Bangladesh. Therefore, the country will face a massive crisis unless "open access" principle is immediately applied across the supply chain of broadband. And NTP 2018 is the most effective instrument to achieve that goal.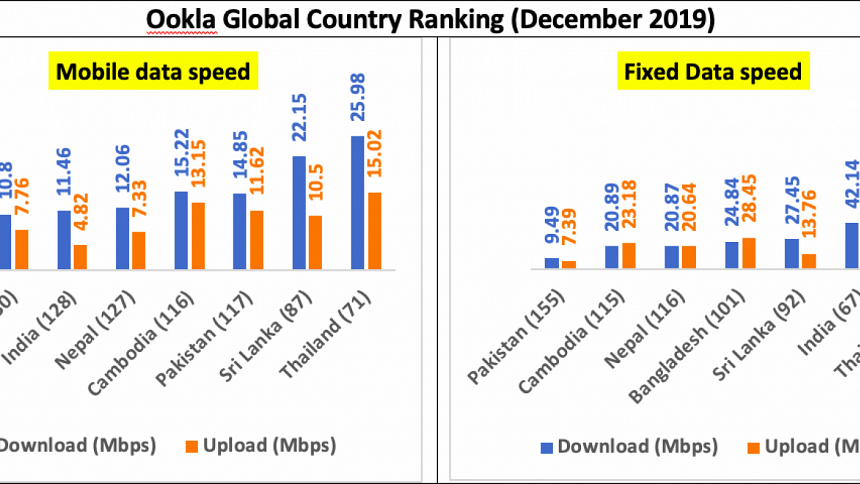 Optical fiber is the artery of the digital world. But 80 percent of its cost goes to civil works, according to the International Telecommunication Union (ITU). The ITU has also found that the payback period of an optical fiber project is 15 years. Therefore, predictable regulation is the best subsidy to support the ubiquitous deployment of such capital intensive infrastructure, even amidst the prevailing difficulties. And that's all the technology sector of Bangladesh badly needs to revive, survive and thrive during and after the Covid-19 pandemic.
Abu Saeed Khan is senior policy fellow, LIRNEasia.