MARTYRED INTELLECTUALS DAY
Have we conquered the hate?
Forty-five years ago, we were, at this particular time and month of that year, just waiting. Even while war was going on with the sounds of gunfire, the anti-aircraft guns, which were then commonly called "ack-ack" guns, trying to down planes, sirens wailing, warning us to go down to the trenches we never dug, but shutting all the lights off out of fear that our house would be attacked by the Pakistanis, with the windows painted or papered black; slowing down the sounds of the Joy Bangla Radio, as the Swadhin Bangla Betar Kendra was popularly called, we were waiting. Waiting to hear the end we imagined, wanted to imagine, had arrived. We were full of trepidation yet daring to be full of hope; we were saddened beyond consolation yet hoping what we were hearing were actually rumours; we were often scared, yet in our hearts, in our minds, we had courage beyond imagination. The belief that we shall overcome, we shall win, even in the face of such brutality, what terror that had been unleashed during the past nine months. Despite such travesty of human behaviour that belief lay firmly entrenched within our very being, in our hearts, in our minds. We never lost hope. We knew we would win, we just had to. Losing is only when you give up and as a nation of peoples, fighting for their country, for a belief, for humanity and our rights, we knew we would never give up; our freedom fighters would never give up, until we got our freedom. Over our favourite radio station, we got news of all the inroads we had made, the victories that we had won. It was just a matter of days, of weeks, at most months. But give up? Never!   
Two days later, the Pakistani army surrendered! We were a free nation. People from every house, hovel, shanty, building poured out on the streets as one, chanting Joy Bangla to everyone, irrespective of whether one knew one or not. During these nine months, our freedom fighters showed us what it meant to fight and live shoulder to shoulder, without thinking or even questioning class, occupation, ethnicity, age, experience, the Liberation War acted as a social leveler. On Victory Day, the same sense prevailed upon everyone. Freedom fighters, the Indian soldiers, every single person on the street were all cheered and welcomed with such glee, such a warm glow of Victory, Joy Bangla! Joy Bangla!  
---
It is time that we looked at what we call our beliefs, whether it be religion or otherwise, and ask ourselves whether our beliefs are pushing us and our nation into intolerance. It is time we take a step back and bring back what every belief, every religion, every ideology is truly about: humanity.
---
In the midst of all these celebrations, there was fear and worry too. What would be the fate of Bangabandhu, still incarcerated in Pakistan's jail? Would all our friends, the world's powers who believed in us, negotiate to set him free? The fear was always present. Then came the news that even on our Victory Day on December 16 some citizens were killed by the then already defeated Pakistani Army and their ever active collaborators. As all our friends, families, people we knew, or did not know, started returning from fighting the war, from refugee centres in India, we began to find the horror of those nine months. We got confirmation that the number of people brutally killed, deliberately killed, throughout the Liberation War, from the time it started, was of such a large unimaginable number. From the night of March 25, 1971, just less than an hour or so before March 26, the day our independence was declared, genocide began which continued all through the Liberation War. The collaborators informed the army and helped them prepare the lists to pick out professionals from all walks such as doctors, lawyers, journalists. Only family and friends knew who had been picked up. The other source of information was the radio services like Swadhin Bangla Betar, Akashvani and BBC that gave us all the news from the front and what they heard was happening inside Bangladesh. But it was only after our liberation that we heard of the extent of the killings. We discovered mass graves, where many of our country's greatest minds' bodies were found, brutalised beyond imagination.  The largest numbers were picked up just before the Pakistan Army was defeated. Thus December 14 was declared as Martyred Intellectuals Day.
Why were our greatest minds killed so brutally? The answer to the question is intricately tied up with what the ideology of our Liberation War stands for, the principles we fought for and the values that we all so strongly believed in. It lies in the reasons why it was unquestionably decided that Bangladesh had to become a sovereign nation, totally separate and totally independent from Pakistan. The rationale being our identity which was so separate from those who lived a thousand miles away; our language and culture, which the Pakistani state did its best, albeit unsuccessfully, to curb; our syncretism which believes strongly in the principles of Secularism. Here, I deliberately used the capital letter for S, to reinforce how important this principle of Secularism was for us as an identity, in democratic principles, in Socialism which at that time was the populist ideology prevalent and which has now been reworded and expanded to mean social justice which we termed as progressive thinking. It was primarily those who believed in and lived their lives with these ideologies who were put on the hit list. Though, as I stated earlier and reiterating now, the murder of such individuals began from March 25 and continued throughout.
---
Today, forty-five years later, where do we as a nation stand? I pose this question again, the question I began writing this piece with. The then President and Founding Father of the country along with most of his family and his close associates were killed on August 15, 1975. Later, through successive coups entailing more killings of those who would and could stand for the ideals that this country was based on, the very nature of the nation began to change.  On November 7, 1975 General Ziaur Rahman was formally installed as the person at the helm of the country. It was necessary for him to create a new political discourse in order to stay in power, an ideology that would be totally opposite to what the Awami League was perceived to have been based on and thus a new party was formed. Secularism was removed and Socialism watered down. First to join this new party were obviously the opportunists, then politicians who had lost their clout or their base, those who opposed the creation of Bangladesh, the defeated forces of the 1971 war, the losers, those who failed to gain favour from Awami League or from Bangabandhu and many such others. So, what could be the main message to portray its distance from Awami League? Whereas Awami League people felt they stood for Secularism and religion was projected as equal space for all beliefs and patronising of all religions, the new party began in earnest as trying to project itself as a Muslim Bangali party.  
The nation would be Muslim first, Bangali or nationalist second. This was firmly nailed when the word Secularism was removed from the Constitution. During the second coup in 1982, when General Ershad came to power, history repeated itself.  A new party was floated, and Islam as state religion found its way into the Constitution. The nail in the coffin for Secularism was now firmly established.
---
A legacy, which despite a court ruling that brought back Secularism as a main principle in Bangladesh's Constitution recently in the 15th Amendment, is cleverly diluted by having Islam as a state religion within it. This mish mash of a clash of beliefs installed by a party none other than the one that was in the leadership of our Liberation War, the Awami League. The party that was considered secular and the party that had Secularism as one of the main principles of our Constitution when it was first formed in 1972. Too full of making compromises in order to remain in power, too confused as to what its real positioning viz. the people should be, quite removed from reality, and most important, too unsure of exactly how strong a base it has, have often led to such incomprehensible decisions.
No doubt, Awami League has taken up certain issues strongly, without letting itself be coerced by greater Powers that be, Powers that lie beyond our lands. For that we remain satisfied that justice, though delayed was not denied. The lifting of the Indemnity Ordinance in turn led to the culmination of the verdict of the killers of Bangabandhu, even though some are living in exile and attempts to bring them back have not been fruitful. Still, we feel a sense of peace that justice has been done. Similarly, the trial of those indicted for crimes against humanity committed in 1971 continued with most of the major and well-known killers having their cases tried, verdict given and implemented. This, despite huge pressures from external sources, for reasons that are best known to them, hearsay being huge sums of money was paid for lobbyists, a factor that could easily be believed, since not all the war criminals had similar reactions or pressures put on the courts from the outside world. Only those with the 'right' contacts were lobbied for. The willpower to continue to take to court these cases, ensure justice for the millions who were brutally killed gave us hope that when mandated, the mandate being the huge mass upsurge in favour of the trials, at Shahbagh from February, 2013 onwards, the government would act. A phenomenon that even today gives me hope that the Bangladesh we dreamt of once, will rise again, provided the people of this land once again rise up as one.
---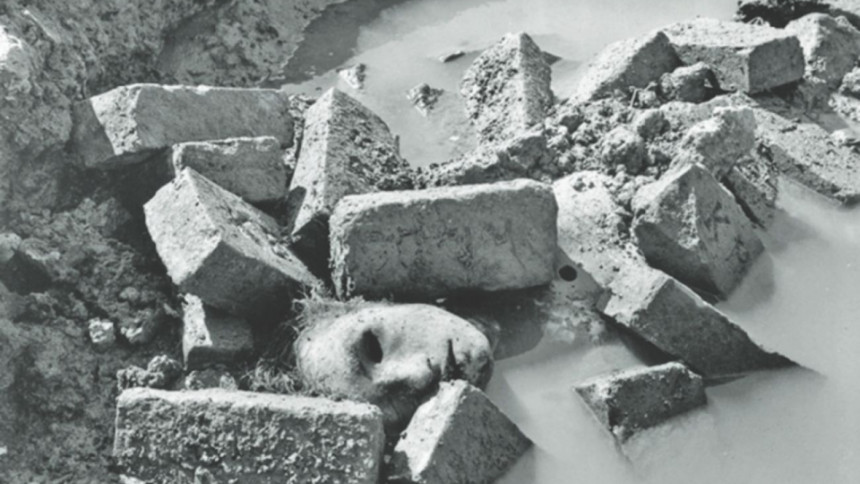 YET, what do we see now? What could be perceived as the effects of compromises with backward forces that had been relegated to either exile or forced into their holes?  Why does a party like Awami League feel it is necessary to help ensure such forces feel secure and contented? If the reason for this is stated as cultural, why were they not being courted, as in the present scenario, after the Liberation War? Why was it that only after religious based parties, previously banned, and only allowed after 1978, when General Ziaur Rahman created space for them, that political parties felt the need to pander to them? We now observe that in our census, over the years, the numbers of non-Muslims have shown a steady decline. Is this the Bangladesh with the principle of Secularism that we fought for? We observe that non-Muslim places of worship are attacked and looted. We have seen how deliberately certain quarters falsely implicate an innocent person belonging to a religion or belief, other than that of the perpetrators of this hate mob, can instigate people to attack, ravage, destroy, loot, even kill people. We have seen this with women who were involved in eking their existence through participating in non-governmental organisations' development programmes for women in the early 90s. We have seen the systemic attack throughout these years on the Ahmadia population and their mosques. We have seen the attack on the Hindus, in Nasirnagar, Brahmanbaria, in Sathia in Pabna, in many other places too. We have seen attacks on poor Adivasis, Santals and landless peasants in Mohimaganj, Gaibandha. We have seen attacks on Hindu majority areas in the South West, in order to grab their lands. A farming system that is not only not viable, but destructive, ecologically unsound, dangerous on health grounds. We have seen what has systematically been happening in the Chittagong Hill Tracts, where despite an Accord being signed as far back as 1997, by the present government, which has seen very little if at all, of any moves to implement this in favour of those with whom the Accord was signed, in its stead persecution of the very people the Accord was supposed to protect.
We witnessed the attacks on the bloggers, using the feeble excuse of calling them atheists. All bloggers are not atheists. Nor are all atheists bloggers. Activists who took such a valiant and active part in the exhilarating movement at Shahbag were also targeted. Some were threatened, creating fear in their minds, resulting in a perceived lessening of the strong, vibrant, fearless actions that we had seen before. Writers were attacked or threatened. Artists too were not spared from fearing what consequences could lie in store for them next. Would they be the next to be targeted? Publishers were killed, some escaped per chance, like Ahmedur Rashid Tutul, his friends Ranadipam Basu and Tarek. Unfortunately, the same day Faisal Arefin Dipon was killed. He had no visitors, therefore only after his body was found did the world know the extent of killings that were targeting people relentlessly. Both Dipon and Tutul had published books that had impacted many youths, books by Avijit Roy who had been brutally killed on February 27, 2015. His partner, Rafida Ahmed Banya, escaped death, but was severely and brutally wounded, having lost a finger along with many other physical as well as emotional and psychological wounds. That year saw a spate of killings including Ananta Bijoy Das, Niladri Chattapadhya, Wasequr Rahman Babu, etc. It started with an attack on Asif Mohiuddin who escaped death, but a month later on February 13, 2013, Ahmed Rajeeb Haider was hacked. He died two days later.  
This year saw more killings. Attacks against foreigners, priests, Hindu priests, Christian priests, attacks on teachers at universities, gay rights activists, Bauls, Sufi poets and followers; the list seemed so irregular. Then came the attack on a high end café-cum-restaurant, the Holey Artisan Bakery, also known as Café O. Some twenty people were killed. The attacks, the terror came too close to home for some. A few days later came the attempted attack on the largest Eid congregation at Sholakia, Kishorganj. This time round, the police were prepared. Hundreds or maybe even thousands of lives were saved at the cost of a few. The main target seemed to have been the Imam who led the prayers. So, what was his issue that he needed to be targeted? His sermons were against extreme Wahhabism, extremism of any sort, he was not a Salafi. He spoke out against the kind of violence that was being preached, that was bringing out a kind of romanticising of giving up your life for a belief, for a cause and thus drawing young kids to this uncertain and violent life. The Maulana was using the large congregation he drew to be aware of these dangers. He cautioned that this was not and could not be called religion. Immediately after, the law enforcing agencies did manage to nab some of the alleged killers, the terrorists, the Jihadists. A few police lost their lives in these encounters too. There seems to be a lull now. What appeared as senseless attacks, in the name of religion, seems to have taken a hiatus.  
What has increased though is the number of children and women who are now the target of attacks, murder, rape, cyber crime through extortion. Apparently, these two sets of criminal, violent attacks may appear unrelated. But are they really so? Is the message being given in all these attacks too different? It appears that the target is to terrorise people into accepting and acting a certain way, a certain path of belief, practice and actions. The rapes in 1971, along with the killing of secular, progressive minds, the killing of our intellectuals, our martyrs, are they very different in its essence to what is happening now, at present? Though, globally the call for a Khilafat, a global Islamic state, or an Islamic region, being a part of a global Islamic identity, was not publicly an issue or a movement then. The call in the use of religion for justifying killings and violence echoes too strongly in its similar use of ideology to justify the ends. The events, the incidents are eerily similar.
It does not lie just with Islam or only one particular brand or cult of Islam. We see this happening in our neighbouring country, India, with the call for cleansing their land for their true patriots, the caste Hindus. The call for intolerance is the same and can be seen in extremist Christian, Jewish propaganda too. Similar to the brand of a similar kind of intolerant Islam we see prevailing, in the name of al-Shabaab, Boko Haram, JMB, al-Qaeda, the Islamic State. It becomes worrying when we see that in our other neighbouring state similar brutal violent actions are being taken against Muslims of a particular ethnicity, the Rohingyas, by the Buddhists. Is this then the age of growing intolerance all around? These are worrying times indeed, similar to the uncertainties we faced during 1971.  
We really need to sit back and take a deep look at ourselves and what is happening all around us. I would like to state here, that we also look at the kind of consumerism all around us that forms our thinking. Consumerism that either takes us into religion where we cannot question, where all the religions practiced for centuries are now put under the scanner and discarded as being faulty or not the correct path, sahi tariqua, where we get pushed into the kind of consumerism that pushes us to mindlessly accept unnatural and unhealthy lifestyles. It is time that we looked at what we call our beliefs, whether it be religion or otherwise, and ask ourselves whether our beliefs are pushing us and our nation into intolerance. It is time we take a step back and bring back what every belief, every religion, every ideology is truly about: humanity. That is who we are here to care for, to live together in harmony, in peace. That is what those who believed in the spirit of the Liberation War taught us. It is only those who were against us that followed the principles of destruction of the human race. 
As stated, right at the beginning, we cannot afford to give up. We have ourselves, our next generation and the generation after that to look out for, to be able to live with hope and dignity. Giving up can never be an option. Just as those we lost, those who were forced to give their lives so that we can live in a free land. We owe it to our martyrs. We owe it to them today more than ever, a vow that we shall fight back for the land that we earned.


The writer is a rights activist.