Making Bangladesh's LDC graduation smooth and sustainable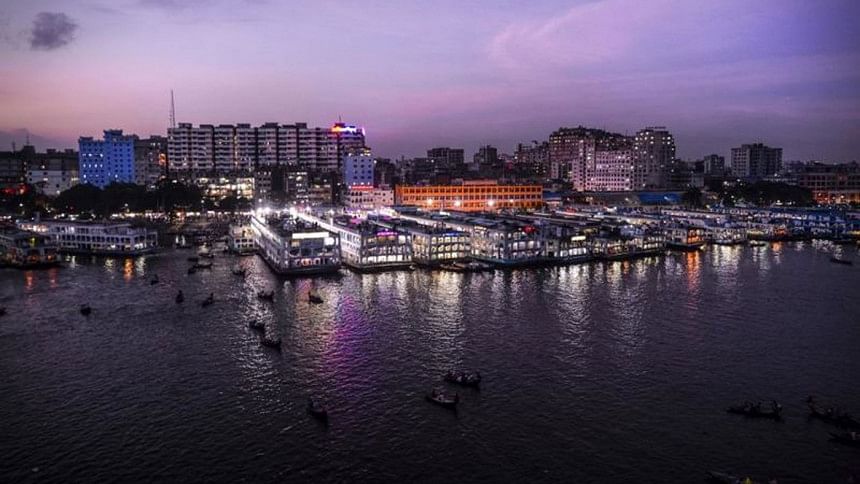 As Bangladesh celebrates the golden jubilee of its independence, the country has achieved another important milestone in its pursuit of development.
At the second triennial review by the Committee for Development Policy of the United Nations (UN-CDP) held during February 22-26, 2021, Bangladesh received the final recommendation to graduate from the least developed country (LDC) category. The country has once again met all three criteria to graduate from the LDC group. These are per capita gross national income (GNI), human assets index (HAI) and economic vulnerability (EVI) index. Now, if everything goes well, Bangladesh will graduate in 2026.
Earlier, in March 2018, Bangladesh first met all three criteria for graduating from an LDC to a developing country. According to the UN, an LDC needs to fulfil at least two criteria for graduation. Bangladesh is the only country to meet all three criteria, so far. Once a country meets the LDC graduation criteria, it has to maintain this during two successive triennial reviews by the UN-CDP. Bangladesh's per capita GNI was USD 1,827 in 2019 which is way above the UN threshold of USD 1,222. In case of HAI, Bangladesh has scored 75.3, higher than the UN threshold level of 66. On the EVI, Bangladesh scored 27.3, which has to be below 32.
For all LDCs, graduation brings a mixed set of new realities. But countries have to prepare well and make special efforts to make their graduation meaningful.
Opportunities that come along the way
Bangladesh's new identity as a developing country indicates its strength and capacity. A graduated country holds an improved image and branding in the global landscape. This helps to pull investors into the country. Global lending agencies feel reassured on the ability of the country to pay back loans. So, its credit worthiness is expected to improve, and its credit rating will be better. Bangladesh will have more opportunities for taking commercial loans from the international market at a competitive interest rate. Better branding will help the country to mobilise resources from the global market through sovereign bonds. The difficulties faced by the private sector in generating capital from the global financial market is expected to be less in the coming days.
Challenges from losing international support measures
The major challenges for graduating LDCs come in the form of losing various international support measures (ISMs).
For Bangladesh, trade preference is considered to be the most useful ISM. Bangladesh has so far quite successfully utilised some of the ISMs compared to the other LDCs. The Generalised System of Preferences (GSP) by several countries provided duty-free quota-free (DFQF) market access for Bangladeshi exports. Under the "Everything But Arms" (EBA) initiative, the EU, which is the largest market for Bangladesh's apparel export, grants DFQF. Therefore, the loss of DFQF market access will have negative effects on Bangladesh's exports.
Bangladesh also benefits from LDC-specific special and differential treatment (S&DT) under the agreements of the World Trade Organisation (WTO). Trade Related Intellectual Property Rights (TRIPS) is one such agreement which provides a general waiver for LDCs till the end of June 2021. This provides a number of benefits to Bangladesh including cheaper textbooks and other patent related flexibilities. TRIPS pharmaceuticals waiver will be available for LDCs until the end of 2032. With graduation, Bangladesh will no longer have access to such waiver. Bangladesh exports its pharmaceutical products to more than 100 countries, of which one-third are LDCs. So, the loss of LDC-specific S&DT under the WTO's TRIPS agreement may hinder the development of the pharmaceutical industry in Bangladesh.
Among the LDC specific funds, Green Climate Fund (GCF) is specifically important for Bangladesh as the country is vulnerable to the impact of climate change. Despite being a negligible emitter of greenhouse gases, Bangladesh bears a heavy brunt from the impacts of climate change, and the unavailability of GCF could hamper its adaptation measures.
Due to the cessation of access to concessional finance for the LDCs, the cost of development finance and debt servicing liabilities will increase. Additionally, membership of the LDC group in negotiations and in international meetings, overseas development assistance, trade-related technical assistance, scholarships, reduced budgetary contribution to the UN, and tickets to General Assembly and other UN meetings are among the other ISMs which will be gone after the graduation.
Preparing for smooth and sustainable graduation
During the next five years, Bangladesh needs to prepare for a smooth graduation by taking into account a number of issues.
First, the overall capability of the economy has to be improved. Diversification of the economy, technological upgradation, skill development and institutional strengthening should be prioritised. Foreign investment goes where there is enabling environment, which includes advanced infrastructure, skilled human resources and political stability.
Second, in the post-graduation period, Bangladesh will still be eligible for "GSP-plus" benefits for market access. In order to access this, 27 international conventions on labour rights, human rights, environmental protection and good governance have to be ratified and implemented by the country. However, it must also be borne in mind that both GSP and GSP-plus cover only two-thirds of tariff lines, so some products which previously benefitted from partial or full tariff reduction under the EBA initiative will no longer receive such benefits under GSP or GSP-plus.
Third, in order to make up for the loss due to the cessation of various ISMs, export competitiveness and diversification of both products and markets are necessary. Bangladesh also has to play a proactive role at the regional and sub-regional initiatives, such as the Bay of Bengal Initiative for Multi-Sectoral Technical and Economic Cooperation (BIMSTEC), and attempt to be a part of various comprehensive economic partnerships. It should try to be an observer member of larger blocks such as the Association of Southeast Asian Nations (Asean) to benefit from those and become a member of economic partnerships. At the same time, it should remain active in the WTO to realise any potential benefit.
Fourth, after graduation, Bangladesh will have to go for blended finance that includes loans from the development institutions and other sources with a high interest rate and shorter repayment period. However, Bangladesh should also explore more resources from institutions such as the Asian Infrastructure Investment Bank (AIIB), New Development Bank (NDB) and other commercial sources. Though it may be a bit costly, it will be useful for Bangladesh to become a member of the NDB.
Fifth, Bangladesh should continue its negotiation with its trade partners for concessions and trade preferences for some time even after graduation so that it can prepare well for the transition. There are examples of post-graduation support measures for other LDCs. So, Bangladesh should strengthen its economic diplomacy.
Finally, the strength and resilience of Bangladesh's economy have been proven time and again. Bangladesh's strive towards economic and social progress during the last five decades has been remarkable. In recent times, the economy has exhibited its resilience despite being devasted by the ongoing Covid-19 pandemic and performed better than most countries in terms of growth. However, it has to work harder for economic recovery from the fallout of the pandemic in the next few years. Parallelly, the country needs to prepare for smooth graduation so that this achievement can be consolidated, sustained and translated into the development and welfare of its citizens.
Dr Fahmida Khatun is the Executive Director at the Centre for Policy Dialogue.
Views expressed in this article are those of the author and do not necessarily reflect the position of her organisation.