The last and the ludicrous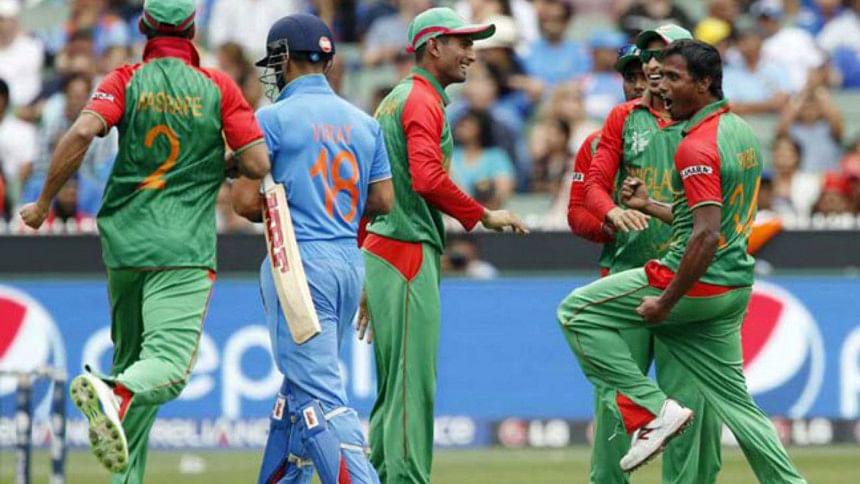 Hats off to the Ministry of Public Administration for taking the bold step of introducing paternity leave. Better be clear though about the cap on the number of such leaves, else we will have a population explosion 2.0. I hope the private sector follows suit, but given the work pressure there, guys will need the paternity leave simply to become fathers. The Australian Cricket Board has thus perhaps mandated 12 months of paternity leave for its players with full pay. Tigers, hold off—if you raise this as your 12th demand to the Bangladesh Cricket Board (BCB), the Eden Gardens test may just end up being represented by our under 18 boys.
This test match, by the way, is bound to be star studded even in the stands. Chief Minister Mamata Banerjee is scheduled to be present, raising the fear that during the drinks break, she, as part of a Freudian Slip, may chide our boys like the Soup Nazi in Seinfeld: "No water for you!" 
With Eden Gardens, all eyes are also on Sourav Ganguly's grand entrance into the powerful officialdom of Indian cricket akin to his getting off a chopper in style at Purbachal Future City. BCB is rightfully optimistic that it can reap benefits from Sourav Ganguly's new role as the President of the Board of Control for Cricket in India (BCCI)—getting to hear in pure Bangla everything that is no different from the past.
Nevertheless, one can't help but get a sense of nearness from someone who speaks the same language contrary to something that hasn't worked with Didi. That (Bangla) is perhaps why we felt proud by the headline "Bengali wins the Nobel Prize in Economics."
But old habits die hard as we were also quick to dig up the past of Dr Abhijit Banerjee as having served time for 10 days in Delhi while a student. If he is an inmate turned laureate, so be it, as many would applaud the other way around, i.e., a laureate turned inmate in the case of a lady who went wrong somewhere down the line.
So, being sandwiched by these two Nobel Laureates originating from 45-minute flight time away, what have we done lately to celebrate? Hey, we have, yet again, made it to the top of the charts. This time, it's on the list of countries with the slowest internet speed. With a "whopping" 5.7 megabits per second, we are ranked 10th in the world on sloth ranking. Yet, the social media warrior in Bangladesh remains undaunted. For he is there, despite being shackled by 5.7 megabits per second, to efficiently spread rumours at 5.7 gigabits per second and with zero bits of error. He has shunned the October 16 World Spine Day for not possessing that part of the anatomy which this day is about. He believes in the gospel sent by the messiah called Facebook Messenger. If this digital messiah tells him Donald Trump has given up his Chicken McNuggets for celery sticks, he will believe. He simply can NOT just sit on that holy message, but must forward it to five other people immediately, lest something bad happens to his right toe in the next seven days. He has done it again, as Bhola has proved, being the fast to judge and the furious to react, proving in turn that he, in essence, is the last and the ludicrous, when it comes to applying common sense…
Naveed Mahbub is a former engineer at Ford & Qualcomm USA, the former CEO of IBM & Nokia Networks Bangladesh turned comedian (by choice), the host of ATN Bangla's The Naveed Mahbub Show and the founder of Naveed's Comedy Club.
E-mail: [email protected]