Every breath you take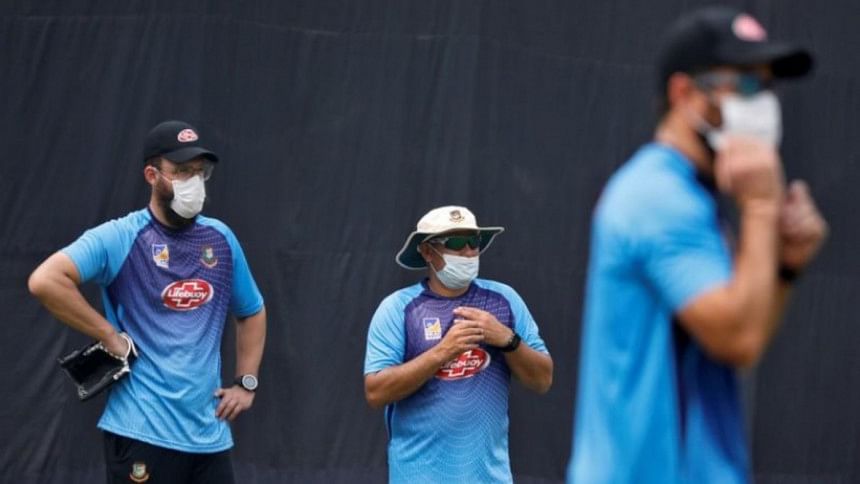 Neither Pink Floyd nor the Pink Panther had anything to do with Bangladesh's pink wash, but the good thing is that Bangladesh at least didn't let India play for a good two days during the first test. In fact, the runs of our boys in the first innings were 0,1,8,1,6,0,0,0,4, which together was perhaps a cryptic message to Robi to once again pick up the team sponsorship.
Perhaps there were illusions on the field as the players of the onion-starved nation didn't want to hit the pink ball which looked like a juicy, Egyptian Onion (note, I used a capital "O" in order to give the staple its due respect). Or, what's more likely is that the air of Eden Garden was "relatively" cleaner so as not to have emulated the metro rail dust laden Mirpur where the Tigers practice or the smog shrouded Delhi where they won with vague (visually) recollections of the team in blue, where in fact, a maiden over was bowling six balls in one breath.
But Bangladesh beat India in another three-day match. According to the Air Quality Index, the air of Dhaka was the most polluted in the world for three days in a row, beating India's Delhi coming in at third place and with Pakistan's Lahore in second place. It was all in the spirit of SAARC.
A chain reaction is likely to ensue. Crows will be upgraded from scavengers to migratory birds and will start mass migration from Jahangirnagar to Siberia. Signs will be up: "Breathing prohibited". Airports will start offering glass enclosed breathing zones. Under the purview of the Road Transport Act, the air of Dhaka may be fined a whopping Tk 50,000 for failing the breathalyser test.
Meanwhile, Delhi has already taken some positive measures. It has opened up a restaurant called O2, that, for Rs 300, provides fresh oxygen to its patrons for a good fifteen minutes. Dhaka should follow suit, with a double dunk advantage of "O2 is a restaurant in Dhanmondi" being deemed a correct answer to the beauty pageant question "What is H2O?".
This air is tantamount to smoking a couple of packs of cigarettes in a day, all for free. So, the air of Begum Bazaar is a biri, the air of Saidabad is a local cigarette, the air of Farmgate is a higher brand of the local cigarette offerings and the air of Gulshan is an international brand of cigarette. Let's not even go to the air of Hazaribagh.
Will things change? No. For we will never see eye to eye on addressing the root causes of pollution. And how can we? Thanks to the smog, we literally cannot see each other's faces, forget the eyes. So, might as well kick back, relax and enjoy the song:
"Every breath you take
Every move you make
….
I'll be watching you."
Sting may have written the lyrics, but it is being sung by the Grim Reaper.
Naveed Mahbub is a former engineer at Ford & Qualcomm USA, the former CEO of IBM & Nokia Networks Bangladesh turned comedian (by choice), the host of ATN Bangla's The Naveed Mahbub Show and the founder of Naveed's Comedy Club. E-mail: [email protected]