June Bug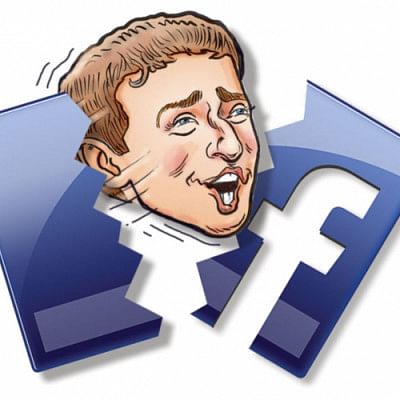 As I sit down to write When Eddie Met Wallie, last week's Humorously Yours, I make a Freudian Slip in writing "pure bread" instead of "pure bred". Spell check doesn't detect the error, since there is no spelling mistake but surely is a syntactical one. That is because, I am fasting, I am hungry, and I AM thinking of bread.
To make things worse, it is hot and muggy. It is SO hot that at weddings guests are craving COLD kachchee biriyani. It is SO hot that Farmgate Khamar Bari will have a sale of Tk 3 poached eggs. It is SO hot that Shakib Khan and Apu Biswas will go OUTSIDE to cool off. It is SO hot that people are jilting selfie for kulfie. It is SO hot that we're turning on the geyser for cold water. It is SO hot that the only place to go for Eid shopping is Pink City. And it is SO hot that Mamata Banerjee refuses to talk water, since water is a no-no during Ramadan…
Meanwhile, we import Rs 4 per kg onion which becomes Tk 31 per kg once the expat enters the country. Man, we wanted Teesta water and now we get water in our eyes from chopping up overpriced bideshi onion. On top of that, the outbreak of the dreaded Nipah virus in India's Kerala is feared to spill over into Bangladesh. Great, now the trade deficit between India and Bangladesh will stand at five trillion viruses.
But all is not sour across the border. Deepika Padukone and Ranveer Singh are tying the knot later this year. Not sure if it's a coincidence that Deepika's next movie is XXX. But this is one wedding where we are sure to see both the bride and the groom wearing a lehenga. One person is sure to not get invited—film director Sanjay Leela Bhansali because the last three movies directed by him and with Deepika and Ranveer in them had them die at the end…
In another wave there is Afghan cricket player Rasheed Khan who is the new IPL sensation. Social media has demanded he be given Indian citizenship. Not sure if that will happen, but he will surely get Bollywood citizenship, given his last name.
Speaking of social media, Facebook is coming up with voice status. I hope no voice comments, given the plethora of expletive trolls. And Facebook's Mark Zuckerberg is summoned to the US Congress for data leaks to Cambridge Analytica. For the same reason he is now being summoned to the EU. On that token, he should be summoned to the Bangladeshi Parliament for question leaks.
In neighbouring Nepal, mountaineers returning from the Everest have recently complained of the peak being a cesspool of trash—100 tons of piled up human waste. So, now Yeti will be in search of humans.
Meanwhile, the world of soccer is heating up—not only with the World Cup right around the corner, but with Ronaldinho supposedly (he denies) to marry both his girlfriends Priscilla Coelho and Beatriz Souza. We are the fans of Ronaldinho and Ronaldinho is the fan of Arfin Rumey.
Zooming out, we see Donald Trump pulling out of the summit with Kim Jong Un in Singapore. POTUS does so since at the same time as the summit, Singapore is not hosting any beauty pageants. Besides, the Nobel Peace Prize hopeful figures out why bother? Kill Rohingyas and you still have a Nobel Peace Prize.
Finally, Malaysian police have announced that USD 30 million cash have been found at the residence of former PM Najib Razak. That is not a home, that is the Kuala Lumpur branch of HSBC Bank.
Man, we are barely in June, and June Bug has already bitten us hard!
Naveed Mahbub is an engineer at Ford & Qualcomm USA and CEO of IBM & Nokia Siemens Networks Bangladesh turned comedian (by choice), the host of ATN Bangla's The Naveed Mahbub Show and ABC Radio's Good Morning Bangladesh, the founder of Naveed's Comedy Club.
Email: [email protected]