Trade based money laundering
A threat to the growth and sustainable development of Bangladesh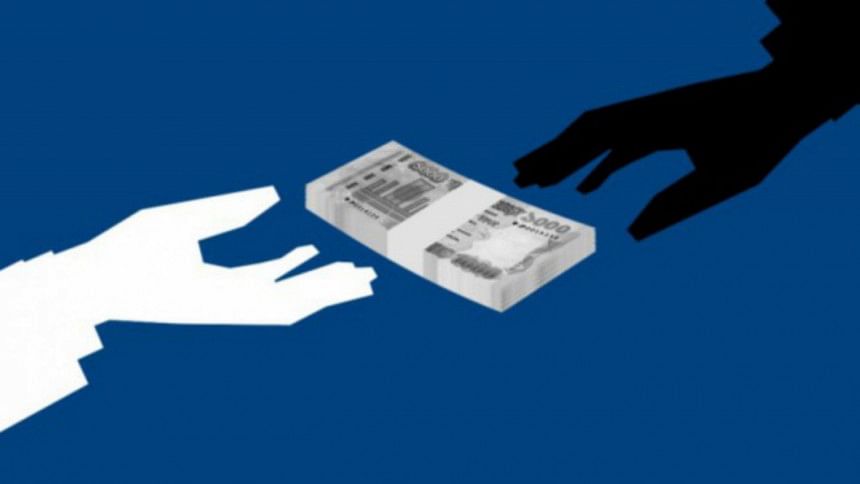 Money laundering and terrorist financing have become matters of grave concern around the world and with the developments in technology and inadequate legal frameworks, criminals are able to change their strategy on and off to divert the attention of law enforcement agencies to launder money and finance terrorism. However, over the years, trade based money laundering has also drawn the attention of global bodies. The intergovernmental organisation Financial Action Task Force identifies trade based money laundering and terrorist financing as one of the major methods by which criminal organisations and terrorist financiers disguise the proceeds of crime and move value by using trade transactions, in an attempt to legitimise their illegal origins. According to a Global Financial Integrity report, Bangladesh is one of the top countries facing trade based money laundering, which is a significant threat to growth and sustainable development. According to the survey, conducted by the Bangladesh Institute of Bank Management, this has become a major concern for the banking industry of Bangladesh because of rapid expansion of foreign trade.
It is difficult to estimate exactly how much illicit money flows through the world's financial system every year, but the amounts involved are undoubtedly huge. According to a report from Transparency International Bangladesh, some USD 3.1 billion or BDT 26,400 crore is being illegally remitted from Bangladesh every year. This syphoning of money is depriving the government exchequer of about BDT 12,000 crore as revenue each year, according to the report.
Trade based money laundering and terrorist financing is a process of moving money made from criminal activities for the purpose of disguising its origins and integrating it back into the formal economy. For instance, let's assume that Mr X, an importer of fruits, usually operates with Bank Y with small scale letters of credit (LCs). All of a sudden, he opens accounts with four other banks and opens 20 LCs with the banks worth USD 5 million. The banks then process the import payments based on shipping documents. However, it is found later that no single shipment was made against the LCs and the amounts remitted were not refunded. This is clear proof of money laundering.
Bangladesh is fully committed to remain at the forefront of global efforts to fight trade based money laundering and terrorist financing. In line with international standards and initiatives, Bangladesh has passed the Money Laundering Prevention Act (MLPA), 2012 and Money Laundering Prevention Rule, 2019, as well as the Anti-terrorism Act, 2009 and Anti-terrorism Rules, 2013. According to section 2(v)(ii) of the MLPA, "smuggling money or property earned through legal and illegal means to a foreign country" counts as money laundering and leads to stringent punishments for the offence. Bangladesh is also a signatory member of the Vienna Convention, 1988 against illicit traffic in narcotic drugs, and the Palermo Convention, 2000 against transnational organised crime. As a member country of the Asia Pacific Group on Money Laundering, Bangladesh is committed to the effective implementation and enforcement of the internationally accepted 40 recommendations of the Financial Action Task Force on money laundering and terrorist financing. Bangladesh also has membership of the Egmont Group, which helps garner global support in fighting money laundering, terrorist financing and other financial crimes.
In 2019, the Bangladesh Financial Intelligence Unit (BFIU) issued the "Guidelines for Prevention of Trade Based Money Laundering", which helps banks to prevent money laundering being done in the name of export and import. According to the guidelines, all banks will have to prepare their own policies to prevent money laundering and submit those to the BFIU within March 2020 and they will have to implement the guidelines within June of this year. 
In the recently published Financial Secrecy Index 2020, Bangladesh has ranked 54th out of 133 nations. The score is an indication of how intensely Bangladesh's legal and financial systems allow criminals to hide and launder money. However, a higher rank on the index does not necessarily mean there is the absence of a legal framework and regulatory guidelines in Bangladesh. It is the lack of implementation of such laws and guidelines that leads to a failure in ensuring justice that allows wealthy individuals and criminals to hide and launder money.
If we look at why such practices are going on, the absence of regulatory monitoring and supervision of financial activities of individuals and enterprises is an obvious reason, since this helps criminals to hide their actual financial reports. The lack of good governance and compliance within enterprises is another major reason to hide information and launder money. Absence of coordination is also one of the major challenges in combating trade based money laundering. Wrong declarations of the pricing of imported and exported products are a cause of concern as well, since there is a minimum price limit for products but no maximum limit. As a result, this allows fraudsters to easily launder money. Moreover, many products are not traded in public markets and their market prices are not publicly available.
While the cases of willful money laundering are more likely, it is also important to remember that a single error in performing foreign exchange activities can cost thousands of dollars. In Bangladesh, there is limited skilled manpower who are able to understand and handle these foreign exchange dealings very well.
As Bangladesh is one of the fastest growing economies in the world and is looking forward to transforming into a developed economy by 2041, policymakers and regulators should take the necessary steps to combat trade based money laundering and terrorist financing. Implementation of laws relating to this needs to be ensured and every criminal needs to be brought under the jurisdiction of the law. As trade processes involve multiple parties and this offence differs in extent and mechanism from country to country, combating this crime requires unified measures from all concerned agencies. To ensure coordination and concerted efforts among regulatory authorities, a coordinated risk management unit could be formed. A systemic audit from regulators can play a big role in prevention as well. Financial industries should also be required to adopt proper mitigation measures, including written policies and procedures, to assess and mitigate such money laundering risks. As the banking sector of the country is more vulnerable, bankers should remain familiar with the different methods that may be used for this laundering. We need to ensure that every trade transaction undergoes a trade based money laundering alerts analysis and sanction screening in order to effectively combat it.
Mazharul Islam is a corporate legal practitioner. He can be reached at [email protected].