Why are we so intent on killing forests?
Chattogram district administration must answer for felling 5,000 trees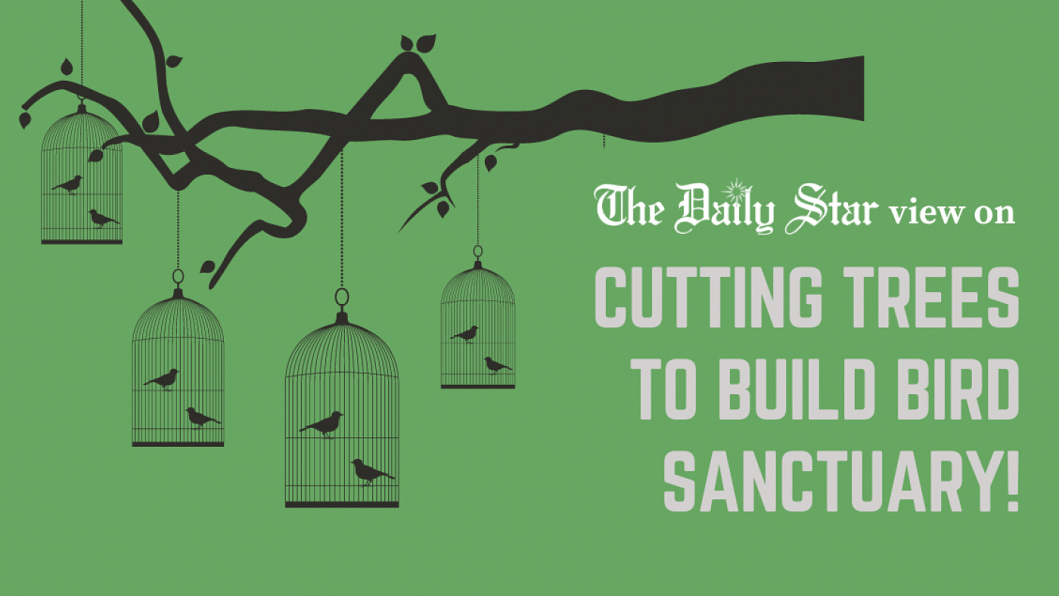 It seems that the importance of forests for the well-being of people is completely lost on those running government offices. The latest case in point is the Chattogram district administration, which is currently on a mission to clear out a mangrove forest in the coastal area of Uttar Kattali. The reason? It wants to build a sanctuary for birds and wildlife, and more than 5,000 trees have already been felled to this end.
Setting aside the totally ludicrous idea of clearing out a natural habitat of birds to create an artificial one, we are baffled by the administration's move against a mangrove forest. Mangrove forests are not like ordinary forests – they can grow only in a select few locations around the world (like Bangladesh), and their ecosystems and biodiversity are unique. Destroying a mangrove forest would be detrimental to a number of flora and fauna species – both terrestrial and aquatic.
Then there's the fact that the forest in question is supposed to be a reserved area under the forest department's jurisdiction. The Chattogram deputy commissioner, however, claimed that it is a khas land recovered from encroachers. It should be noted that the cabinet banned cutting trees in reserved and natural forests following Bangladesh's pledge to end deforestation by 2030. So, whether the forest was on a khas land or not, the Chattogram district administration had no right to cut down those trees, especially since it did not even get the required approval from the forest department – a practice that is, unfortunately, becoming the norm.
Bangladesh is currently struggling through the hottest summer in recent memory. We all know how trees can bring down the atmospheric heat. Why then are government agencies sacrificing trees for their ill-conceived projects? The forest department needs to pull its act together and work to expand our measly forest coverage, not watch as others destroy it. And the government must make all its branches fall in line to achieve this goal. Development cannot come at the cost of our trees.