The power sector needs an urgent overhaul
Independent power plants must remain operational amid electricity crisis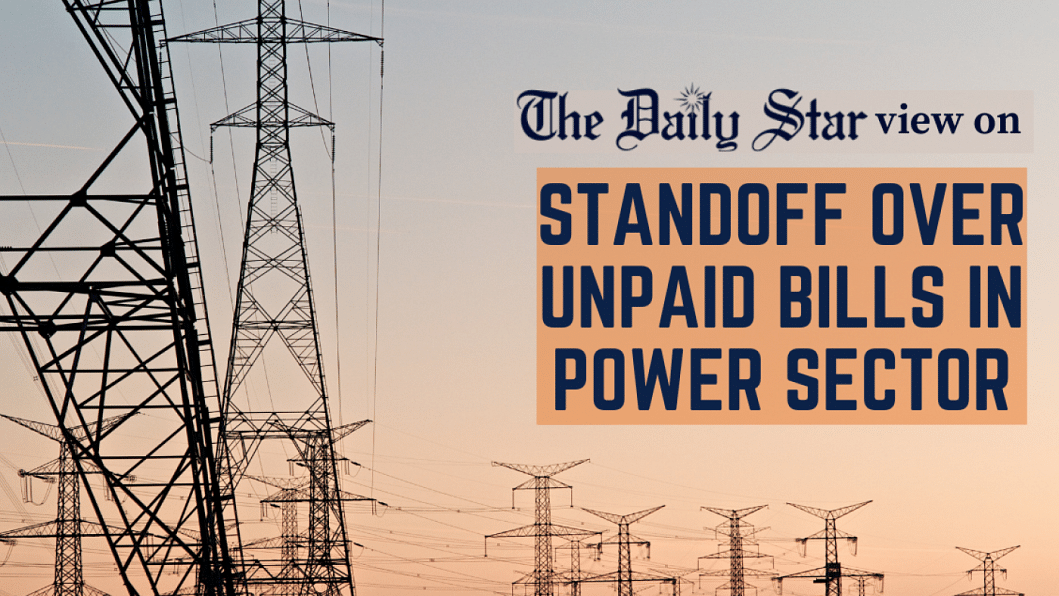 The power sector seems to be in a shambles at the moment. Unfortunately, when people are struggling with long hours of load shedding every day, the government and power-producing companies seem to be doing little to bring an end to the problem. The crisis has become acute this month as many of the independent power plants (IPPs) that run on heavy fuel oil have stopped producing electricity, because of a standoff with the government over non-payment of bills. Reportedly, the government owes a staggering Tk 16,000 crore to the IPPs, and the latter are unwilling to import fuel to generate electricity until their bills are cleared.
The bills include the price of fuel, power purchased by the government, and capacity charge, which the government is legally obligated to pay even if it does not buy power from a plant. Reportedly, on October 12, as many as 48 power plants were sitting completely idle citing fuel shortages and engine problems – a quarter of them run on heavy fuel oil. While, according to the president of Bangladesh Independent Power Producers' Association, the unpaid bills have mostly hampered small- and medium-sized power plants – which exhausted their banking lines and can no longer open lines of credit – even big companies that can buy fuel from Bangladesh Petroleum Corporation are reportedly also sitting idle citing high import costs. Moreover, some of the companies are not operating despite having the fuel to go into production. Thus, it seems, most of the IPPs are using the power crisis to create a pressure on the government. This is totally unacceptable.
From the present power crisis, it is clear that our policies regarding power generation have been flawed on many grounds. It has been identified in various news reports published over the past few months that the deals the government had signed with the power plants and companies went against our national interests. These companies have not only been taking an insane amount of money from the exchequer as capacity charges, they are also selling electricity at much higher prices. Many of the short-term rental power plants have been running for a decade now with high profit margins. As they went through multiple renewals over the years, they kept the provisions for capacity payments intact, which means huge amounts of public money are still being wasted on them.
In order to recover from the present power crisis, the government must come to an understanding with the IPPs so that they do not stop their production. While the government must pay the companies their dues as soon as possible, it must also take action against the companies that are unnecessarily worsening the crisis. Finally, we need a complete overhaul of our energy policies, including a critical rethink of the provision for capacity charges, to avoid any further crisis.