Rhetoric cannot save our rivers
State minister's words must be followed by proper action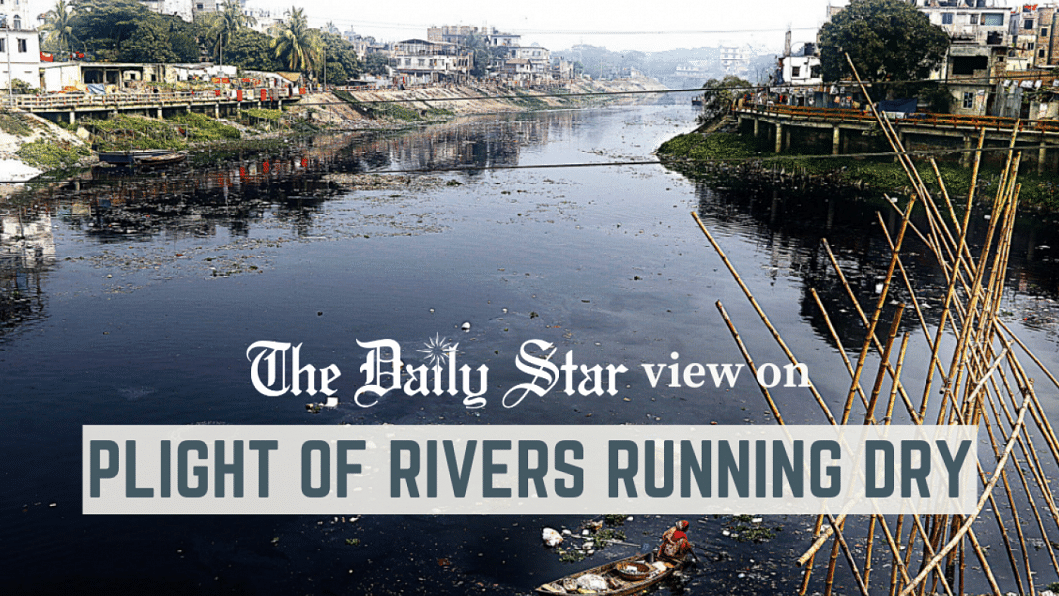 The state minister for shipping has made a dire prediction saying that Bangladesh will not survive if our rivers stop flowing. He said this at a time when most of our rivers are facing an existential threat – while many have already died or are on the verge of death, those that still have some life left in them are also facing rampant pollution and encroachment. He further said that the government will rescue the rivers from encroachers, claiming they have made a list of river grabbers. While we appreciate the state minister's assurance, we think actions speak louder than words, and the government's performance in this regard so far leaves a lot to be desired.
Over the years, despite such promises and assurances, there has been little fruitful action to protect our rivers from pollution, encroachment and undue interventions leading to their loss of navigability. This is despite a High Court directive in 2019 awarding our rivers the legal status of "living entities". In it, the court gave the National River Conservation Commission (NRCC) the responsibility to protect the rights of not only rivers but also canals, beels and other waterbodies. The HC also issued 17 specific directives to save the country's rivers and waterbodies from pollution and encroachment, including directing the authorities concerned to make a list of river grabbers and publish it in the media, declaring that river grabbers cannot run in any elections or get bank loans, etc.
Four years have passed since that landmark judgment. Has any of those directives been properly followed by the authorities concerned? Evidently not. We know that a list of 63,000 river grabbers was prepared by the NRCC in 2021. What happened to that list? The state minister has said that the list is being verified. The question is, why is it taking so long to verify it or take action based on it? Meanwhile, the four rivers surrounding Dhaka – Buriganga, Turag, Balu and Shitalakkhya – have become so polluted by chemical, industrial, and household waste that their water is almost unusable now. The condition of the Buriganga is so bad that hardly any aquatic life can survive there.
Back in 2009, the Department of Environment declared these four rivers Ecologically Critical Areas (ECAs), requiring urgent action to save them. Fourteen years later, these rivers are facing the same threats as before. The condition of other rivers across the country are pretty much the same, with many of them – Brahmaputra in Mymensingh, Dhaleshwari in Savar, Ichhamati in Pabna, Old Khowai in Habiganj, etc. – facing a slow death due to pollution, grabbing, sand lifting as well as mismanagement by the authorities.
This situation must change. We want to see action rather than promises that never really materialise. The authorities must take decisive actions to improve the condition of our rivers so that Bangladesh has a chance of surviving in the distant future.