Rangpur Medical in perpetual crisis
Health ministry must take immediate action against syndicates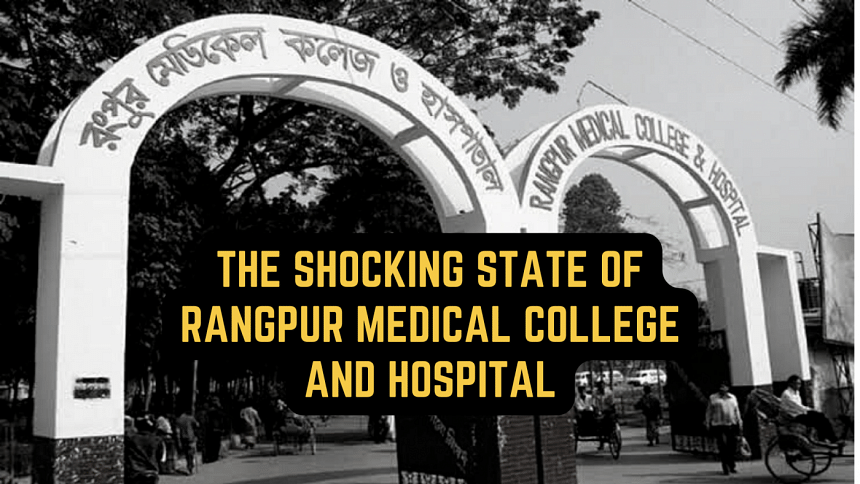 The Rangpur Medical College Hospital is in a crisis, with the authorities seemingly nonplussed about the dysfunctional state of the hospital. A recent report from a major national daily has revealed that 537 medical devices, including both of the two CT scan machines, the only angiogram machine, 46 cardiac monitors, and pulse oximeters, are all out of order at the hospital. According to another report, three of the 10 ICU beds are frequently out of service, and the ICU department lacks essential facilities such as echocardiogram, ultrasonography, portable X-ray machine, and artificial blood gas analysis.
The problems at Rangpur Medical run deep and have been persistent for years, exacerbated by corruption, syndicates, and a severe shortage of medical facilities and manpower. Reports suggest that many of the hospital's heavy equipment was purchased from a single vendor, Lexicon Merchandise, in FY2011-12 and FY2012-13 for more than Tk 100 crore. Most of the equipment became dysfunctional within a year. Currently, another syndicate known as "char khalifa" is reportedly controlling most of the requisition deals. Allegedly, the hospital management does not want to fix the existing equipment, but prefers to buy new equipment instead. There are even allegations that some syndicates deliberately break machines in order to force patients to go to private hospitals, which are much more expensive.
Rangpur Medical serves an average of 2,000 patients every day and is the central medical support system for more than 20 million inhabitants of the northernmost division of the country. But mismanagement and greed are costing people their hard-earned money and, in the worst case scenario, their lives. Moreover, many service-seekers have reported being extorted by the medical staff at every step of the process. The health minister has acknowledged the problem, and the Anti-Corruption Commission (ACC) has taken action against some of the perpetrators. Still, the problems at the hospital persist.
We don't want to believe that the syndicates at Rangpur Medical are so powerful that even the higher authorities can't intervene and improve its condition. We urge the health ministry to thoroughly investigate the systemic crisis at this crucial healthcare facility, take immediate steps to resolve the issues, and alleviate the suffering of the patients.