Pension scheme bill a welcome move
Govt must ensure efficient realisation of the UPS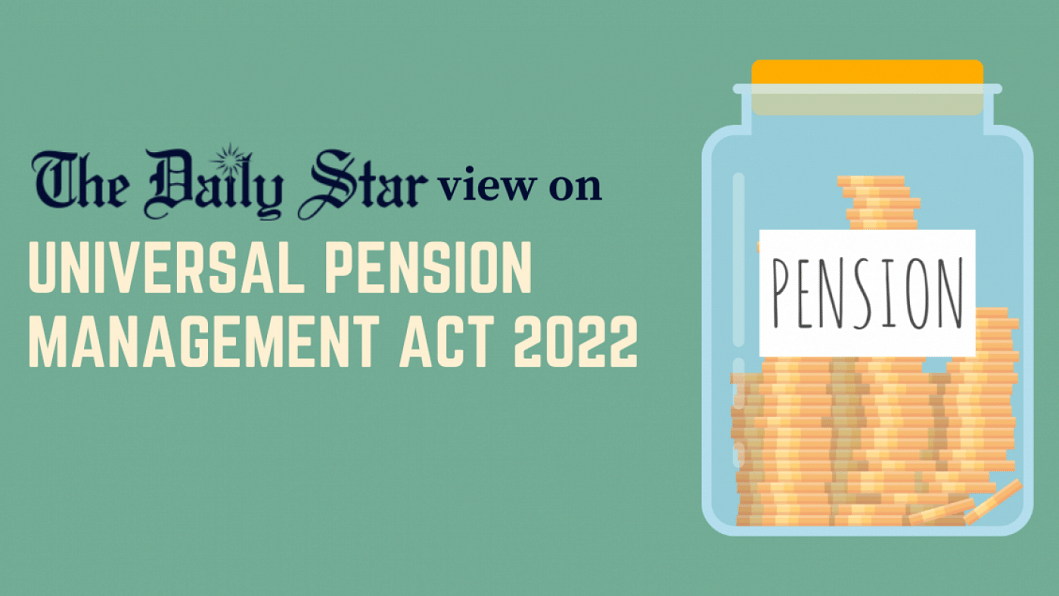 The need for a proper social safety net for Bangladesh's ageing population has been felt for a long time. Now, finally, the universal pension scheme (UPS) promised in the ruling party's 2008 election manifesto is picking up steam. We are glad to know that the draft Universal Pension Management Bill 2022 was placed in parliament on August 28. It is now with the relevant parliamentary committee for them to scrutinise and submit a report on within two months. 
Under the UPS, citizens (including expatriates) aged between 18 and 60 years can pay an annual premium to receive a monthly pension of Tk 64,776 after the age of 60 and until the age of 75. The amount of this premium will be determined by a rule under the proposed law, but a citizen will have to make contributions for at least 10 years in order to avail the pension amount. And if an elderly person dies before the age of 75, a nominee will receive their pension for the remaining period.
The population of Bangladesh has an average age of 26 years, and the number of elderly persons is increasing alongside the life expectancy (currently at 73 years). As such, it is great to see the government putting a pension scheme in place in order to support those suffering from unemployment, disease, paralysis, or penury during old age. However, we cannot help but feel a bit cautious, given the government's streaky record when it comes to welfare programmes and the fact that they have only now begun implementing a scheme they had proposed 14 years ago. The opposition party's concerns that the proposed law may only be used for "doing business" must also be taken into account. Corruption is nothing foreign in large-scale government projects, and the UPS, which would include direct handling of citizens' money, could go wrong easily if ill-willed public officials become involved. 
We urge the government to speed up the revision and approval of the Universal Pension Management Bill 2022 in a way that maximises benefits for citizens. Given that there is little scope for pension outside of the public sector, a centralised scheme such as the UPS is highly welcome as it can provide assistance to one of the most vulnerable sections of society. We hope the government will ensure transparency and efficiency at every stage of the realisation and implementation of the UPS.