Latest Rajuk blunder may be costly for residents
How can documents of 30,000 applicants just vanish from its server?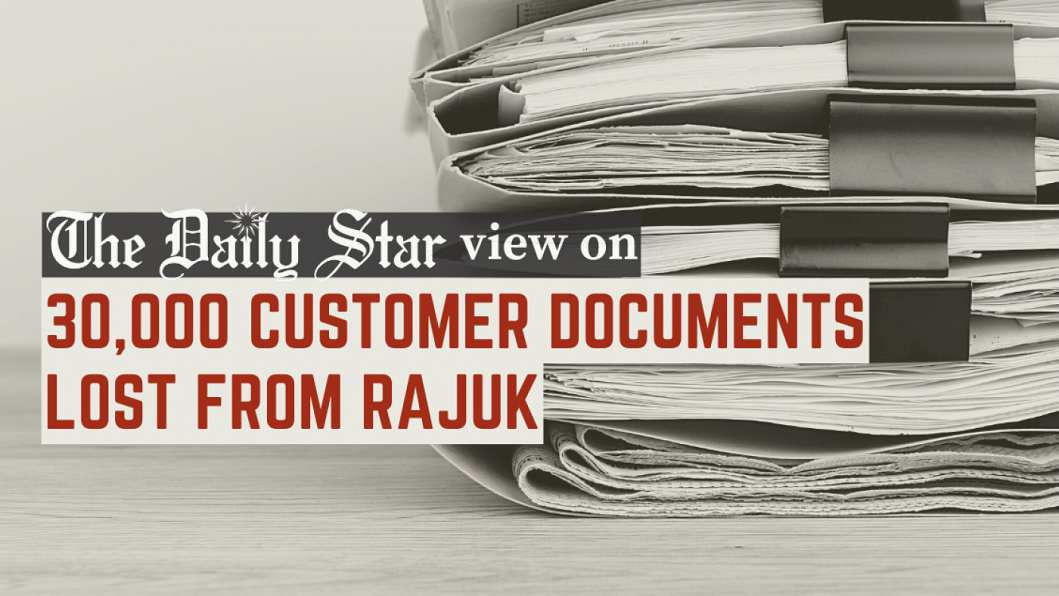 Rajuk is at it again, dragging itself into a problem that didn't exist and making a terrible job of recovering from it. The latest blunder from the city development authority of Dhaka saw it lose from its server documents of some 30,000 customers seeking approval of building plans. What's worse, even after three weeks have passed, it has made no probe committee to investigate the incident and no breakthrough in recovering lost documents, leaving room for corruption and further harassment of the applicants. This is totally unacceptable.
According to a report by Prothom Alo, the lost documents were of customers who had applied for approval of building plans between May 2019 and December 6, 2022. Apparently, the website through which they applied became "inactive" then, wiping all their data. Although the website was reactivated later, there has been no progress in restoring the data. This hardly seems like the result of a simple technical glitch, given the timing of the breach and the lukewarm response of the authorities.
According to sources at Rajuk, this could be an inside job, done potentially to allow some quarters to build higher buildings. As per the latest Rajuk-formulated Detailed Area Plan (DAP), which was approved by the government on August 23, buildings must be of lower height than before in most areas. But following requests from landowners and real estate companies, Rajuk decided that those who had applied for permit before August 23 can construct buildings under previous rules, allowing them increased height/size. On December 4, Rajuk published a notice in this regard. Two days later, its website went down, raising suspicion that this was done intentionally to allow manipulating the process to show a pre-August 23 application date, change building plans, etc.
Whatever the cause or motive may be, questions can be raised about Rajuk's willingness to get to the bottom of the truth: Why has no probe committee been formed yet? Who will take responsibility for the suffering and harassment of applicants? In the absence of verifiable documents, many will also likely have trouble in getting construction loans from banks. And what is the point of putting building services online if there is no guarantee of the safety of documents filed?
This lack of action and accountability for those responsible is but a small example of how Rajuk operates, without any concern for the wellbeing of general customers and residents. Over the years, Rajuk has been frequently at the centre of controversies. Corruption and mismanagement have been its two most enduring bywords, which have sustained even after the digitalisation of its services. Rajuk's failure to formulate a suitable plan for our sprawling capital – or stick to whatever plan there is through proper enforcement – has cost this city dearly, with its flood flow zones indiscriminately filled up, its greenery all but gone through mindless development, and residents/applicants harassed regularly through red tape and irregularities.
Despite that, Rajuk has remained unaccountable. We urge the authorities to address the recent data breach, but also make sure Rajuk is held responsible for its inactions, irregularities and failures.