Rajuk should stop filling-up of flood flow zones, not encourage it
DAP must address Dhaka's perennial waterlogging problem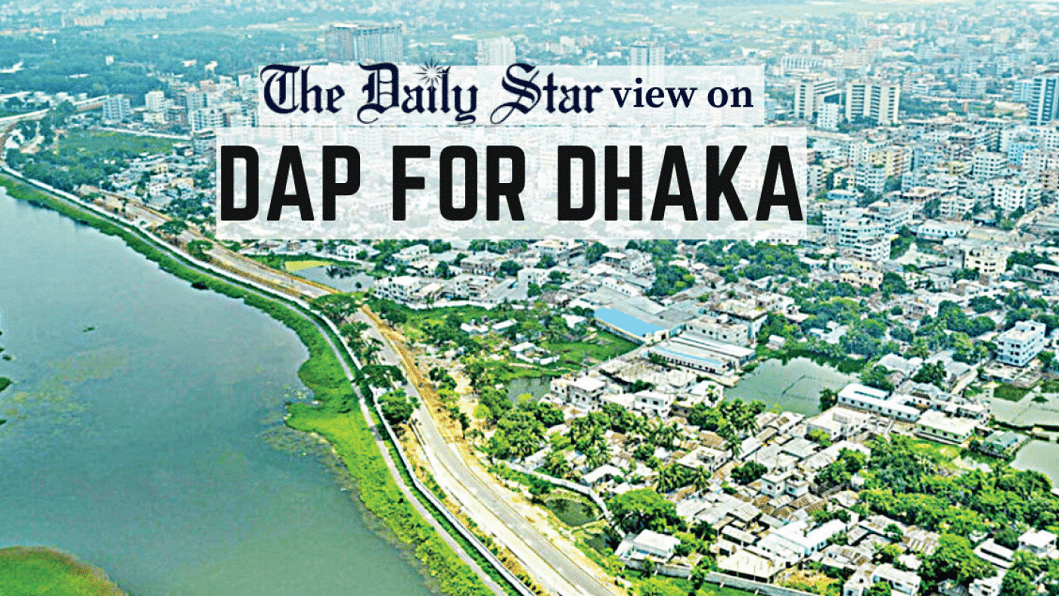 Out of the 9,556 acres of flood-flow zones, water-retention areas and waterbodies in Dhaka city, 3,440 acres have been lost from 2010 to 2019. That means it has taken only nine years to fill up an area more than thrice the size of Dhanmondi – taken over by individuals, businesses, real-estate developers, different organisations, and even government agencies. Thus, around 57 percent of the Dhaka metropolitan area's flood-flow zones have been lost in this way.
Why is this important? Flood-flow zones are crucial for our city, since these areas store water when it rains and prevents waterlogging – an issue that only seems to get worse every year. This is despite the fact that relevant authorities continue to reiterate their commitment to solving the problem of waterlogging. In fact, it was only last year that the two city corporations took the initiative to draw immediate and long-term plans to this end, part of which involved taking over the city's drainage system and canal management, and attempting to reduce the influence of encroachers and land-grabbers.
This is why we are even more confused that the recently approved Detailed Area Plan (DAP) for Dhaka has allowed the construction of structures in certain flood-flow zones, which urban experts argue will further encourage land-grabbers and aggravate waterlogging. The grabbing and encroachment of Dhaka's flood-flow zones and water-retention areas that has happened at such a rapid pace, despite the previous DAP making them off-limits for development, shows a huge failure on the part of Rajuk. What we do not understand is why still, instead of coming up with solutions to rectify this, Rajuk's method seems to be to come up with a way of legalising encroachment (based on certain conditions).
While we applaud many of the initiatives outlined in the DAP, such as density zoning, demarcating places for housing facilities at reduced prices, and prioritising pedestrians and non-motorised vehicles, we are worried that the concerns of experts are not being taken into account with regard to certain more questionable sections of the DAP. For example, the proposal of creating eco parks on farmlands, and of allowing construction on agricultural land on the city's outskirts (again, based on certain conditionalities), have all been vehemently criticised. But so far, little has been done to acknowledge or address these concerns.
At a time when Dhaka is in the grips of a serious dengue outbreak, when there are worries of other waterborne diseases like cholera and typhoid becoming more common, and when climate change is leading to more erratic weather patterns – including higher rainfall – it is imperative that any plan about Dhaka takes into account how dangerous waterlogging can be for its inhabitants. The relevant authorities should be doing everything in their power to come up with solutions for the lack of floodplains and a "blue network" and consequent waterlogging that continues to plague Dhaka city-dwellers, instead of making plans that will ultimately exacerbate it.