A Joke of a Legal Reform
Passage of Cyber Security Bill a threat to democracy and people's rights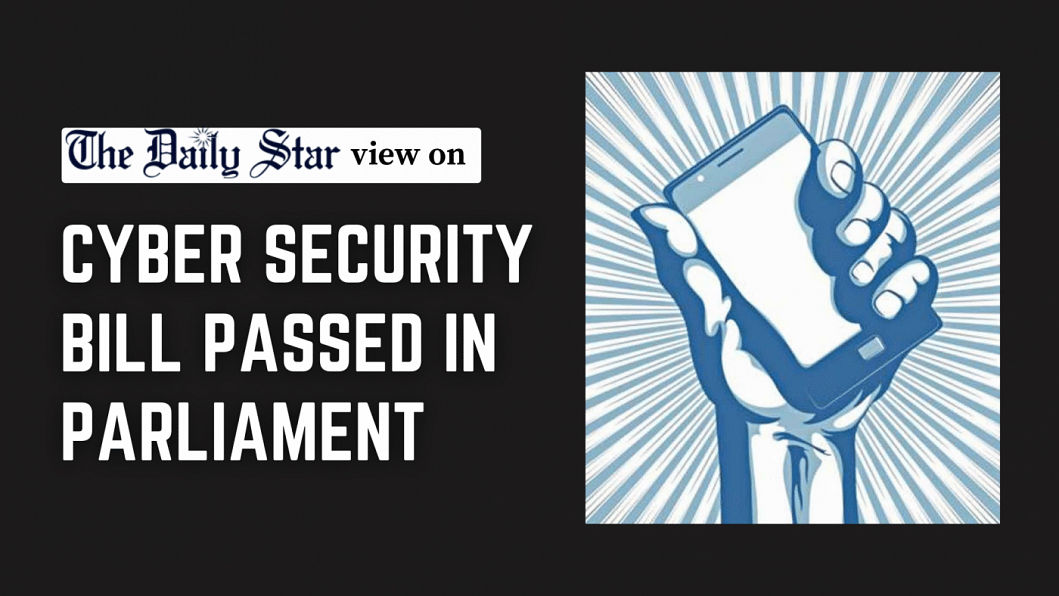 Five years ago, mere months before the 2018 general election, the parliament had passed the Digital Security Bill. Then, on September 13, 2023, again just months before another election, the parliament passed the Cyber Security Bill – its successor. Clearly, there's something about the approach of a general election that makes the government want to hone its legal tools to deal with the more vocal of voters. But let's face it, what's at stake here is much more than the result of a once-in-a-five-year event. We are talking about a sustained state policy of suppressing free thought and expression that has been affecting the very fabric of our society.
According to media reports, the Cyber Security Bill has been passed amid strong protests from opposition lawmakers. There has been little change in the draft approved last month by the Cabinet, despite promises that concerns raised by journalists and rights activists would be heeded. This makes it "a spitting image" of the very law it meant to replace – i.e. the DSA. What is the point of replacing it, then? Ever since the government announced its decision to amend the DSA, we hoped that any change would be in substance, not just in semantics. We also protested when the draft that later came out retained almost all controversial sections of the DSA, with all other changes related only to sentencing and bail. The bill passed on Wednesday reflected none of our concerns.
Granted, the provision of Official Secrets Act has been removed from it. But the provision of arrest without warrant remains. Essentially, what all this means is that the CSA – or DSA 2.0 – is every bit as dangerous as its earlier iteration. The pretense of amendment may have ticked a box for the government, facing criticism from home and abroad, but it will not help restore its image lost over the four years and a half of DSA's existence. If the government really cares about its image, it must realise that no other black law or repressive action has done as much damage to its credibility internationally as the abuse of this one law did, and by continuing it under a different name it is only further harming its reputation.
We urge the government to reconsider the passage of the bill and bring appropriate reforms or repeal it entirely, if possible. The right to speak, share and publish freely is a vital part of democracy, and a fundamental human right guaranteed by the constitution. The authorities must respect and protect that right.