Even newborns aren't spared the wrath of Dhaka's air pollution
What exactly is the government doing to improve air quality?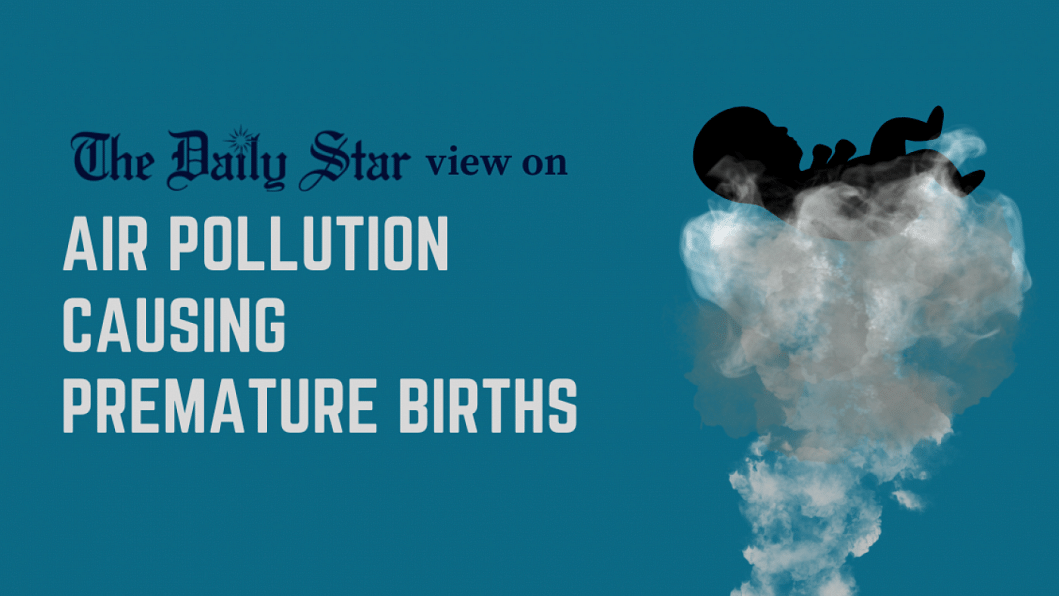 We are alarmed by the findings of a new study that reveals that poor air quality is contributing to the rise in premature births and babies born with low birth weight in Dhaka. According to the study, jointly conducted by the International Centre for Diarrhoeal Disease Research, Bangladesh (icddr,b) and the Directorate General of Family Planning, preterm births jumped from nine percent in 2014 to 15.2 percent in 2017, while the number of babies born with low birth weight increased from 20.6 percent to 36 percent during the same period, due to the mothers' exposure to air pollution. 
We know too well that Dhaka's air is almost unbreathable these days. On the morning of March 1, it once again topped the list of cities around the world with the worst air quality, with an Air Quality Index (AQI) score of 198, which is considered "unhealthy." Dhaka, however, is not the only city in the country with compromised air quality; other major cities are facing the same problem too. Such extremely polluted air is causing a host of diseases among our population – particularly children and the elderly – such as acute respiratory infections and heart diseases, as well as depression and other mental illnesses. The World Bank, in a report published in December, stated that around 80,000 people are killed every year in Bangladesh due to polluted air. 
How much worse must things get before our government decides to take immediate steps to check air pollution? Unfortunately, till now, the government agencies concerned have not handled the issue with the importance it deserves, let alone prioritise it for the sake of people's health and well-being. Will the knowledge that even newborn babies aren't spared the curse of air pollution wake them up for their perpetual slumber?
In the absence of any substantial measures, the quality of air in our cities is deteriorating with each passing day. Vehicular emissions, fumes from factories and brick kilns, and dust accumulations from ill-planned development projects continue to pollute our air. Dust pollution from hundreds of construction sites has particularly become a choking nuisance for the city residents. Add to this the toxic microplastic that we are inhaling every day.
The entire situation is alarming, and we need to change it for our own survival – and particularly for our children. The government must stop treating it like a non-issue. We have repeatedly urged the authorities to declare air pollution a public health emergency and act accordingly. It is also time for the public to make collective demands for coordinated action from the authorities to make our cities liveable and breathable.