Elderly citizens need sustained care
They're entitled to specialised healthcare and financial support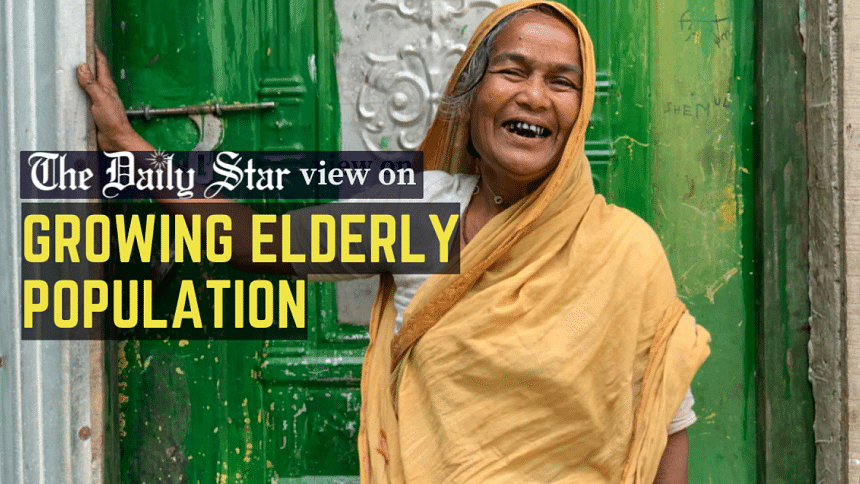 It should be acknowledged that the 2022 population census has caused both optimism and pessimism, depending on how you approach it. Despite the fear that the ever-growing population in this small country would go beyond our control causing all sorts of calamities, the census rather indicates that the rate of population growth has slowed over the past four decades, coming down to 1.22 percent from 1.46 percent in 2011. This is quite an achievement, thanks to rigorous family planning programmes.
One of the findings of the census is the growing population of older adults. People aged over 60 now form 9.28 percent of the total population – which was 7.47 as per the 2011 census – in yet another vindication of the rising life expectancy in the country. In numbers, this means they are over 15 million now. But as more people enjoy prolonged life, the vulnerabilities facing them are also rising. This calls for an urgent policy reform in addressing population ageing. And it must be done by incorporating rights-based ageing policies and systems into our national development plans.
Today, the elderly people suffer from various kinds of short- and long-term problems including ailments that need to be attended to in time. Given the existing social realities, what they need most is free, specialised and permanent healthcare for them. We have heard many times about building such facilities, but haven't seen much progress. It should be noted that the ruling party is pledge-bound to offer free and specialised treatment to citizens above 65 years.
Often, with age taking over, elderly citizens become economically inactive and dependent on other family members for their care. But because of many socio-economic factors, they do not get timely treatment or proper attention. Many live in abject conditions. In such circumstances, specialised healthcare is essential for them. The reality of ageing is not unique to Bangladesh, however. People in many countries are reaching old age with grace because of advancement in healthcare, nutrition, timely medical intervention, massive vaccination, and improved lifestyle. This is not a one-time shot; it needs to be sustained with better investment and monitoring.
The elderly people, based on whose wisdom a society is built, need rest and care. We, therefore, must acknowledge the vulnerabilities, financial and medical, facing them today and take proper measures. We urge the government and private sector to address the changing demographic shifts in the country with a shift in mindset, and work collaboratively to build robust support systems for the elderly.