Don't let the dollar crisis cancel dreams
Students should be able to pay for their education abroad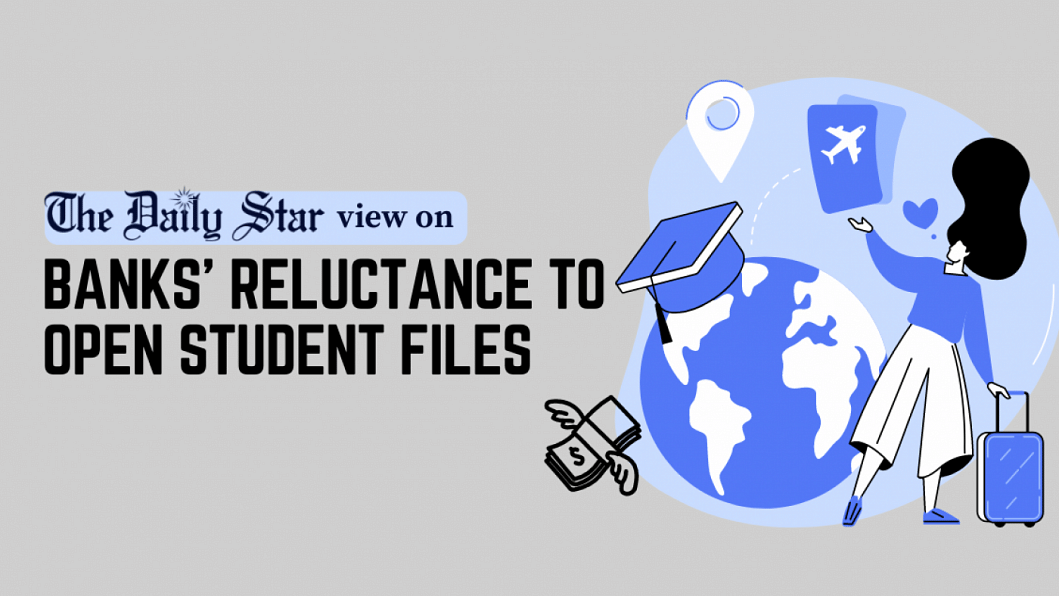 The ongoing dollar crisis in the country is affecting people from all walks of life, but among those hit the hardest are Bangladeshi students living abroad and prospective applicants who are planning to go abroad to pursue higher studies soon. With many of the country's leading banks now reluctant to open new student files, and not even allowing transactions via the existing ones, these students are in a dire situation, with many having to postpone their study plans.
A Bangladeshi student studying abroad must have a student file in a local bank in order to exchange the taka for the local currency of the countries they are studying in. The file, which is associated with the student's or their sponsor's active bank account, is crucial for processing payments for their tuition and other costs, like housing and transportation. According to Unesco's "Global Flow of Tertiary Students" report, 49,151 Bangladeshi students left the country for higher education in 2021. And, according to data from Bangladesh Bank, USD 153.1 million in the first quarter of FY 2022-23 was sent abroad for education purposes, compared to the USD 98.8 million in the first quarter of FY 2021-22. If this flow of currency is stopped, students who live abroad or aspire to go abroad for their studies would essentially be left in the lurch.
Banks cannot open new files reportedly because of a fund crunch. Although there was initially a rumour that it was the Bangladesh Bank's decision to prevent scarce US dollars from leaving the country, the central bank insists that the restrictions are being put in place by the banks themselves due to their limited reserves of foreign exchange. BB has also assured us that this crisis would come to an end soon, possibly in January. We certainly hope so. The future of some of our most hardworking and talented students is being put on hold because of this crisis, which is pointing towards larger troubles in our economy. 
For almost a decade now, the authorities and the banks themselves have failed to rein in massive amounts of money being laundered out of the country, and the financial sector itself is in shambles. Instead of addressing these bigger problems – which have massively damaged our economy and our forex reserves – why are they putting restrictions on students from paying their tuition fees? Why must the public always have to pay the price for the failed policies and practices of the government? We urge the authorities to do the needful to ease the dollar crisis at the earliest and avert the impending consequences that may arise.