Don't fall for quick fixes in bank sector
Relaxing loan repayment is unlikely to work if habitual defaulters continue to be tolerated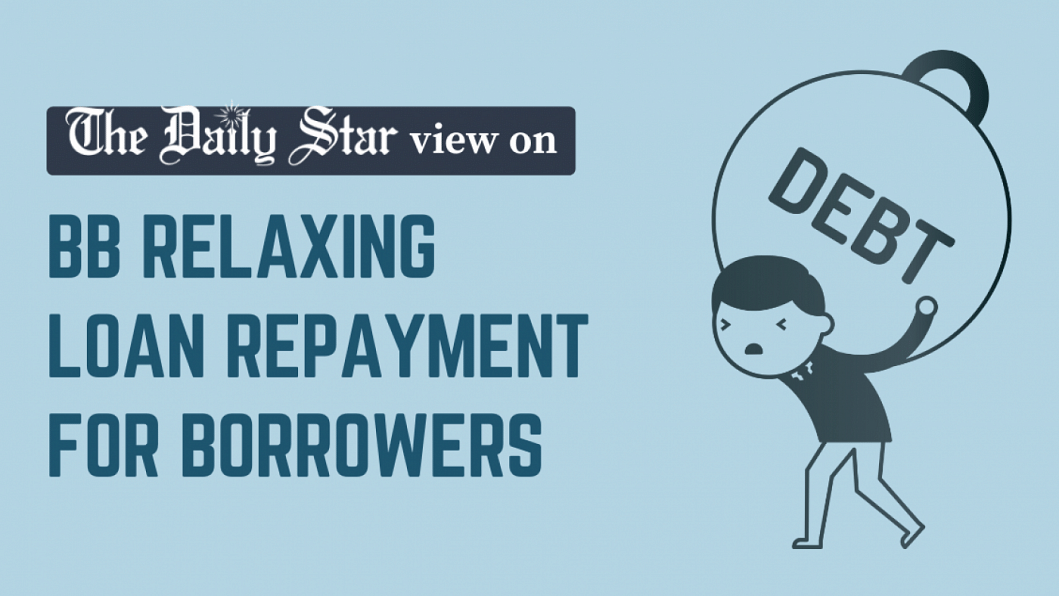 We are apprehensive about whether the reintroduction of relaxed loan repayment facilities by Bangladesh Bank will really help genuine borrowers/businessmen or it will end up encouraging habitual loan defaulters, the possibility of which cannot be ruled out. Despite similar concessions being granted between 2020 and 2022, the level of non-performing loans (NPLs) in the country has not gone down. On the contrary, as per a World Bank report released in May, Bangladesh now has the second-highest ratio of NPLs in all of South Asia, which is not an achievement to be proud of. This begs the question: is the central bank then trying to bring down defaulted loan figures artificially?
The justification given for the new measure is the increased difficulty faced by borrowers in repaying their loans due to rising global raw material prices and transportation costs resulting from the Russia-Ukraine conflict. While it is important to acknowledge the challenges faced by legitimate borrowers, it is equally crucial to ensure that such concessions are not extended to wilful defaulters – who often exploit systemic loopholes to access loans and delay/forgo repayment – as well as to resist the temptation of quick fixes.
Under the new rule, borrowers will be allowed to repay only 50 percent of their instalments payable for the April-June period of 2023. This, according to experts, could exacerbate liquidity pressure in the banking sector, as lenders will not receive their funds during this period. Moreover, it might discourage good borrowers from fulfilling their repayment obligations. By going for temporary solutions rather than fixing longstanding problems of governance, the central bank risks creating a cycle of dependence that is detrimental to the sector's overall health. But most importantly, such measures might further enable habitual loan defaulters. As a columnist of The Daily Star has recently said, it is "the culture of favouring looters or not punishing any of them for financial turpitude [that] has accelerated the renaissance of default loans."
The culture of default loans is indeed one of the biggest challenges facing our economy, aside from money laundering, and our policymakers must be careful that they don't end up perpetuating these problems. Therefore, the authorities should reconsider the relaxed repayment facility as it will neither bring down our NPL ratio nor help the banks or legitimate businessmen in the long run.