Backlog of BCS exams must be cleared
The backlog is causing trouble for candidates and the nation as a whole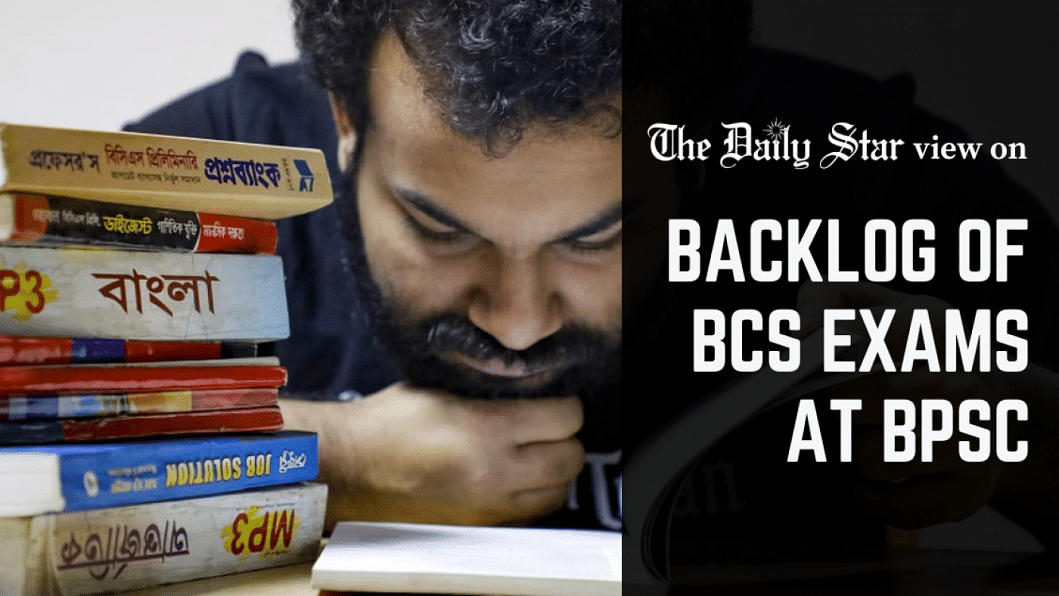 It is worrying to see the huge backlog at the Public Service Commission (PSC) that conducts the Bangladesh Civil Service (BCS) examination among other public recruitment exams. According to a report by this daily, the path for BCS candidates is riddled with uncertainties as they have to face prolonged delays at every stage of the exam, starting with publishing the circulars to appearing for tests and viva to getting their results. Despite promises of reform, it still takes at least three years to complete one BCS exam cycle. This is hampering the career prospects of examinees who must spend years studying and sacrificing personal and professional opportunities, hoping to secure a coveted position in the civil service, only to be stuck in a state of limbo due to the backlog.
Currently, the PSC is dealing with four BCS exams simultaneously – 41st, 43rd, 44th and 45th – each at different stages of their cycle, meaning that many candidates too are having to deal with all four simultaneously. The overlapping of exams and the uncertainty thus caused are affecting not just individual candidates, but also the entire recruitment process. The longer the backlog persists, the higher the likelihood of irregularities and compromises in the process. This also has broader implications for the nation as the BCS exams are a crucial mechanism for identifying talented individuals and placing them in key administrative positions. A backlog prevents deserving candidates from joining the service promptly, leading to a dearth of qualified civil servants.
So why is nothing being done about it? Reportedly, the current PSC chairman, at the start of his tenure, had promised reforms by preparing a roadmap to complete the entire BCS examination process in one year. However, the PSC is yet to finalise that roadmap. Any such plan cannot be implemented without first clearing the backlog. This calls for urgent measures to remove existing bottlenecks – including limited manpower – as well as overhauling the exam and result management processes through better planning and further leveraging technology.
We urge the government to take this issue seriously considering the ordeal of countless candidates, and enhance the capacity of the PSC so that it can reduce time for examination and recruitment. This is not just in the best interest of lakhs of candidates but also the civil service and the nation in general.