Another disastrous decision for the banking sector
So much for restoring good governance and holding bank 'looters' accountable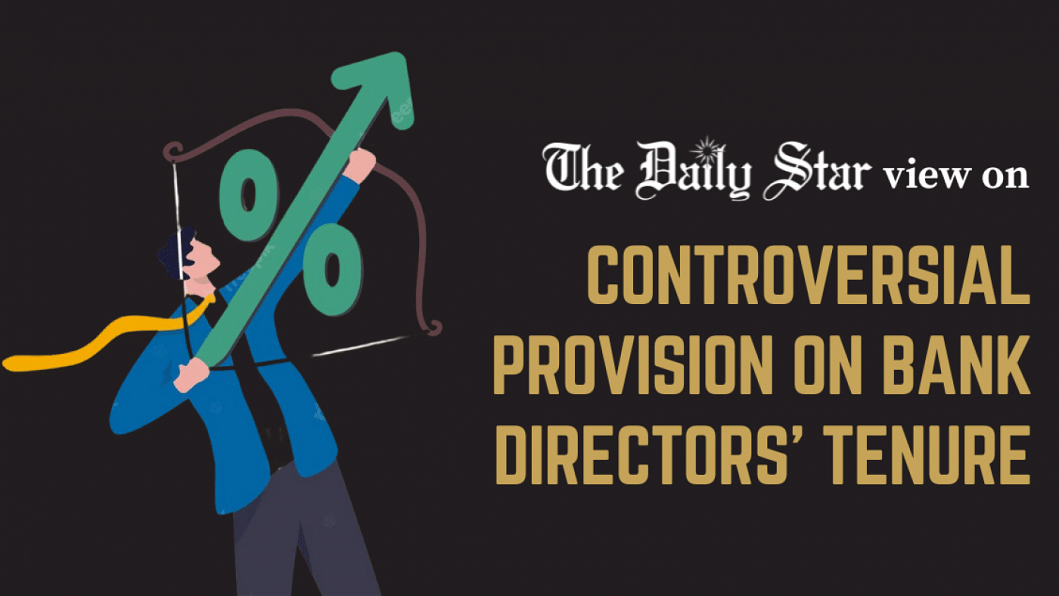 We are outraged at how the government snuck a controversial provision into the Bank Company (Amendment) Bill 2023 at the eleventh hour, before it was passed in parliament on Wednesday. The provision extends the tenure of bank directors from nine years to 12 years. The version of the bill that was placed for scrutiny by Finance Minister AHM Mustafa Kamal on June 8 did not seek to make such an amendment, nor did the parliamentary standing committee on finance ministry suggest it. Yet, the way it was incorporated into the bill – causing a pandemonium to break out on the parliament floor, followed by a walkout by opposition MPs – suggests the move was premediated.
The fact that the government has once again decided to favour bank directors lends further credence to the widely-held belief that powerful banking families have all but gained control of government policies in relation to the sector, and that many policies are taken either with their consultation or directly as per their instructions. This is a blow particularly for those who expected the bill to address the enormous problems plaguing our banking sector, which have come about mainly because of government policies favouring vested interests.
As was pointed out in parliament, directors have been the masterminds behind many instances of "bank looting," but rarely held accountable. It was the Awami League government that, back in 2017, strengthened the hold of families over banks' boards. Since then, the health of our banking sector has gone from bad to worse. It is now saddled with defaulted loans, which were often associated with directors who had ruined corporate governance at their banks. Instead of restoring some sort of good governance in the sector, the government, with this latest decision, has seemingly decided to hand it over to vested interests on a silver platter.
The IMF has called the banking sector the Achilles' heel of our economy. And in light of Moody's downgrading of the sector as a whole – as well as individual banks (that were looted) with influential families/individuals at their head – this move sends out a bad signal. We, therefore, strongly call on the authorities to remove this amendment. It does not, in any way, serve to restore good governance in the sector, or the people. In fact, it does the complete opposite, and must be gotten rid of immediately.