AL needs to hold accountable its members
Ruling party affiliation should not place anyone above the law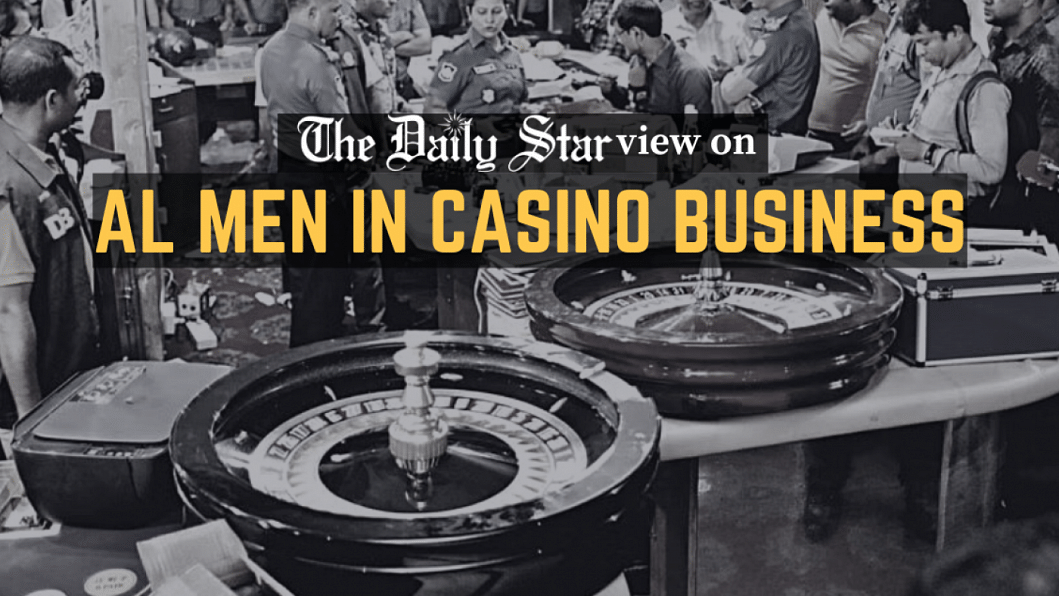 That a section of Awami League (AL) leaders and its associate bodies, whose names came up in the illegal casino business scandal, are out on bail and reportedly have become active in politics again is a perfect example of how lack of accountability has become the norm within the ruling party. Despite drumming up a tremendous amount of hype about its "anti-corruption" drive – which led to the so-called crackdown on gambling, extortion, land grabbing, and other forms of corruption with raids at five sporting clubs – the government ultimately seems to have done all these as an eye-wash.
After a series of raids in 2019, more than 250 people, including at least 11 leaders of different organisations affiliated with the ruling AL, were arrested. Most of the top leaders who were allegedly involved with such crimes, however, are now out of jail. And although they are yet to be restored to their previous political posts, they are still carrying out political activities and lobbying top AL leaders to regain their level of influence. Some of these individuals who had amassed huge amounts of questionable wealth, as discovered by law enforcers, are having their loyalists appointed as top leaders of the ruling party. Essentially, they have indirectly reclaimed their influence within the ruling party.
What messages are these incidents supposed to send to the people of this country? That no crime is punishable as long as one is affiliated with the ruling party, as that supposedly places one above the law? Every day now, we see news reports of the Bangladesh Chhatra League (BCL) beating people up and being involved in various types of atrocities, as well as criminal activities. Is it any wonder how BCL members are regularly committing such crimes? When the message they receive is that those involved in criminal activities from within the party can get back to politics one way or another and not be punished in any way shape or form, why wouldn't that embolden criminal elements from within the BCL to run amok?
The ruling party's willingness to allow BCL members who commit atrocities against the general public to get away scot-free will no doubt create significant amounts of resentment among the populace. Additionally, not holding to account the AL leaders who were directly involved with – and in some cases, masterminded – gambling, extortion, land grabbing, etc will also alienate the public and set a terrible precedence in terms of upholding the law of the land.
Before the general election, the any party should look to win the hearts and minds of the people. And for AL, one of the best ways of doing that would be to cleanse its ranks of all criminal elements. There must be accountability for ruling party affiliates who commit crimes.