Building a circle of trust between buyers and suppliers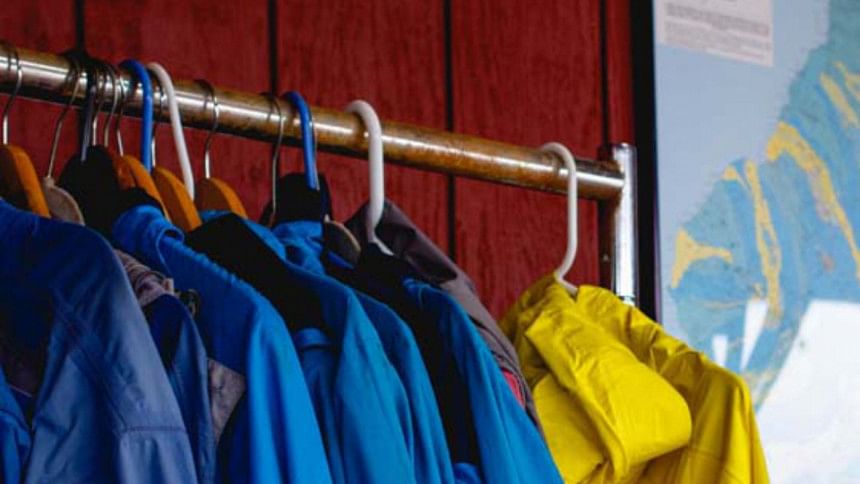 The dynamics of the global apparel retail industry are changing rapidly, more so than during any time in the past 100 years. We are witnessing a rapid shift to online fashion retail and the closing of traditional brick-and-mortar shopping centres. This, in turn, is visibly having a dramatic impact on the retail landscape.
Well-known retail names are, in some cases, disappearing. They are being replaced by smaller, more nimble companies which operate almost exclusively online and bring trends straight from the catwalk onto their website in as little as two to three weeks in some cases.
The keyword in all of this is "uncertainty". It doesn't matter whether you are a major multinational with thousands of stores around the global or an independent, online operator with a tiny market share. Uncertainty is the nature of the game right now.
Will more businesses migrate online? The truth is, nobody can tell for sure. Can traditional fast fashion retailers maintain their current business models which are still predominantly about huge, flagship stores in major cities around the world? Or do they need to completely reinvent themselves?
Again, while people may have an opinion on this, the reality is that nobody knows for sure.
We know that there is uncertainty in the retail space. Look at the apparel supply chain and you'll see a very similar picture. This state of uncertainty is partly a direct result of the doubt we see on the high street—global apparel brands often squeeze suppliers if they face financial challenges of their own. But there are other reasons as well for this uncertainty in the apparel supply chain.
Here in Bangladesh, in the apparel retail space, we have been witnessing the biggest changes taking place for decades. We have seen huge factory upgrade programmes which have made our industry much safer. There has been a rationalisation of the industry, with more and more orders going to larger factories and a reduction in the number of "backstreet operators" which cannot operate in the current environment where there is so much emphasis on compliance.
Against this backdrop, it is quite ironic, to say the least, that in a great many cases, the relationship between buyers and suppliers continues to be adversarial. The day-to-day reality for many suppliers is that the relationship with western brands when doing business is confrontational.
As mentioned previously, there is constant pressure by buyers to keep unit prices down, regardless of the fact that costs might have increased due to, for instance, the increase suppliers have seen in the minimum wage for factory workers. This increase in the minimum wage has, in the vast majority of cases, had to be absorbed by the supplier factory.
Other costs have also increased for suppliers—an obvious one being the cost of remediation to improve factory safety in line with the stipulations of the Accord, Alliance and National Action Plan. Again, these costs have been absorbed internally.
The point to be made in all of this is that suppliers and brands both face huge challenges. So why don't they work more closely together? Why don't they collaborate more and seek to build relationships which are based on partnership and mutual benefit?
There are so many benefits to be gained by such an approach. After all, manufacturers and their apparel brands both face what is ultimately the same challenge—declining end prices. This picture will not change until the expectations of end consumers with regard to the price of clothing are revised downwards, and this is unlikely to happen in the coming years, if at all.
In this environment of declining prices, it is therefore in the interests of buyers and suppliers to form long-lasting, mutually beneficial partnerships which ensure high-quality supply of product made in sustainable factories.
A key issue here is trust, which is clearly a two-way thing, and to build more trust we need more openness and transparency along supply chains with regard to costing and other related issues. Brands are fully entitled to haggle for the best unit price but they also need to be supportive of their suppliers to ensure that products can be provided at a price which ensures workers are paid a fair wage and that products are made sustainably. Can brands be trusted to take this approach? Can they be trusted to do the right thing?
What we need is a completely different mindset, and one cannot expect this to happen overnight. A brand is unlikely to be fully open and transparent with a supplier with which it has only recently begun working, which is why there is a need for stronger, more robust relationships. Such an approach would also mean that the trend of brands switching from factory to factory seeking the lowest price will have to come to an end.
Most of us would agree that if we want clothing made in sustainable conditions by workers who are paid a fair wage, there is a price to pay. Working in partnership, buyers and suppliers are best placed to decide what that price is. The onus also lies with the suppliers to take into consideration the legitimate demands of workers while carrying out price negotiations with buyers. Good negotiation skills of suppliers/factories are extremely important in order to convey to the buyers the strengths of suppliers and convince the buyers as to why they should pay a bit more.
Collectively, buyers and suppliers should accept that unit costs generally need to increase across the board to ensure that all actors in the supply chain remain profitable and viable. This is in the interest of all parties. An agreed minimum price for certain staple items isn't a bad option, and it would provide the kind of stability which all decision-makers and business owners crave.
Thus, the only sensible way forward for our industry at this time is collaboration and partnership.
---
Mostafiz Uddin is the Managing Director of Denim Expert Limited. He is also the Founder and CEO of Bangladesh Denim Expo and Bangladesh Apparel Exchange (BAE). He can be reached at [email protected].
---
Follow

The Daily Star Opinion

on Facebook for the latest opinions, commentaries and analyses by experts and professionals.
To contribute your article or letter to The Daily Star Opinion, see our

guidelines for submission

.
---