#Facebook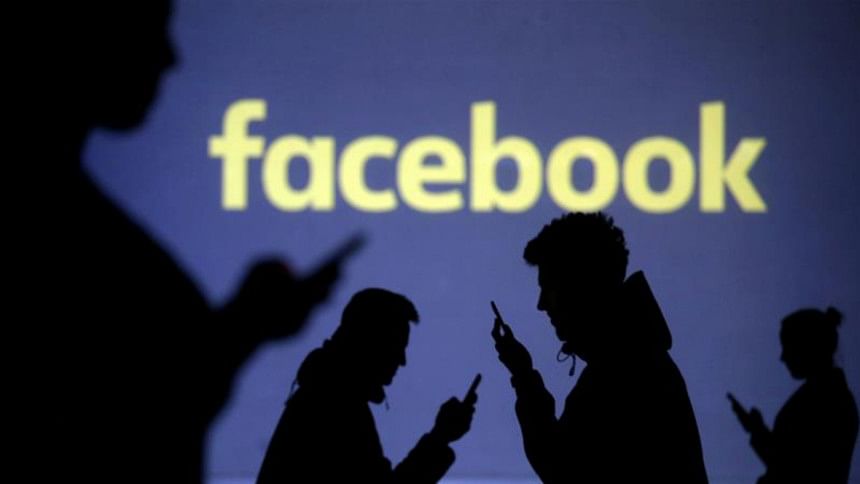 I am dazed and dejected, but not down.
This chap is such a beyadab. He deserves one big thappar.
What has the world come to, as if we were never young?
Rhetoric of the above kind one encounters should visiting Facebook be a consistent compulsion. Whether to react (emoji or comment) depends on the time one has, or patience. The weaker ones fall prey to the trap, "none should leave without giving a 'Like'".   
Despite all the jocular criticism levelled, Facebook has about 2.5 billion users, including 3.5 crore "tech-savvy" Bangladeshi users, i.e. 20 percent of the country's population. Stitched together in the biggest network of the world, there is diversity as in the legendary nokshi kantha.
There is Peeping Pintu. He is a discreet visitor via an incognito window, and doesn't want to get involved. His friend Voyeur Bhuiyan though is shadier because he likes to watch.
Liker Latif will like anything, from birthdays to obituaries, weddings to divorces, and trivia to tragedies. Not a thinker, so a happy user.
Critical Karishma is quite the opposite. Her right hand finds fault in her left for the bizarre possibility that it is half a centimetre shorter. She will critique a rose for its thorns, a win for the margin of victory and katcchi biriyani for too much mutton.
Blue Moon Babul visits the site perhaps thrice a year. He maintains an account as a status symbol in his social circle. Occasionally he needs a reminder from a real-life friend to catch up.
Multiple Mohsin has three accounts, two of them with the same profile picture. No one knows why. One guess is that he did not know how to retrieve a lost password. But, Critical Karishma thinks he is just a show off.
Global Ganesh shares images of beach turtles in Mexico, and videos of tomato festival in Spain. Knowledge is for sharing, he believes. But, his post is often outdated, e.g. an urgent appeal for O-negative blood was two years old. He hates it when there is no "share" option.
Some Facebookers lift blogs to uplift their prestige. Plagiarising Pundits have no scruples about copying and pasting, including wrong information and erroneous spelling. When criticised, they blame the original author.
Quizzical Queenie will signal a red alert among her friends. She goes, "Never knew the world was so cruel", and a week later, "I shall not give up ". Suicidal? Nah... Fishing for compliments because in between she replaced her profile pic with a glamorous selfie.
Then there is Sewerage Shuja, whose idea of smartness is to insert an F-word after every three words. Although no one is paying him by word count, the foul words make his incoherent sentences longer.
Emotive Ella goes mawkishly gooey because she is leaving her office, where she worked for ten days. "I shall miss my pink pretty wall", she writes. Her friends express consolation with online hugs in her hour of severe distress. On the pink wall hangs a pennant that says, "You shall be missed". Awww.. It was for Shelly, who worked there for thirty years.
Mysterious Munni will only show her manicured feet, a bracelet lazing around her ankle. Another shows her nose-flower. She captions them, "Ah! This is life". Inquisitive you explore her profile pic. It is a clipart silhouette of a little girl.
Some posts are meant for scrolling down because they are long. The author narrates his Dada's marriage to his Dadu, how his Chachas deprived his Dad (the good guy), then he went abroad to study, where he met this girl, who knew his Chacha from a friend. ... If you are still interested, please send a friend request to Long-post Novel.
Heart blockage, weak bladder, migraine, backache, fading eyesight, and anything you need a doctor for, Medical Mridha will have an alternate way out. He wants to help outside of the box. Last week he visited his dentist for his akkel daat. Sugarcane juice did not work, he explained in sign language.
Your cousin Relations Rowly's posts are about his Mama, or Chachi, or mother-in-law of his wife's cousin. Their marriage ceremonies, doa mahfil, job promotions, and children's results are at your fingertip to avoid.
Pessimistic Poltu deals with disappointments, depression, and disasters, taking pleasure in foreseeing a bleak future. Water shortage, leaded air, and poisoned fish are some of his patent armaments for instilling mass fear. Dhaka will be a non-liveable city, he has been posting over the last ten years. He has not left the capital.
Anti-government Sarkar sees no pillar in the under-construction Jamuna Bridge, is certain other countries will stop recruiting Bangladeshi workers, and is convinced that Bangladesh cricketers have been performing poorly because of the Bangladesh Bank heist. Avoid him.
Comparing Karmakar remains busy posting how many years we are behind which country, where stand our universities in global ranking, and the price of rice in Guatemala. He was fuming when reminded that we shall always remain six hours ahead of Britain.
Cricket Board is responsible, football federation is corrupt, women footballers deserve better, are all on the wall of Sports Gama. He does not drop a catch, or miss a goal.
Faceless Farzana will request for friendship. Alas! Her profile is locked. After messaging her, she texts back, "Bhaiya, it's open now". Her profile pics include Alice in Wonderland, Little Miss Muffet, Cinderella, Little Red Riding Hood, Adele, and Kabori.
Such diversity makes life interesting, and even running a society of apartment owners difficult.
Now, if you will excuse me, I have to get back to Facebook.
Dr Nizamuddin Ahmed is a practising Architect, a Commonwealth Scholar and a Fellow, a Baden-Powell Fellow Scout Leader, and a Major Donor Rotarian.