Bangladesh needs to diversify its export basket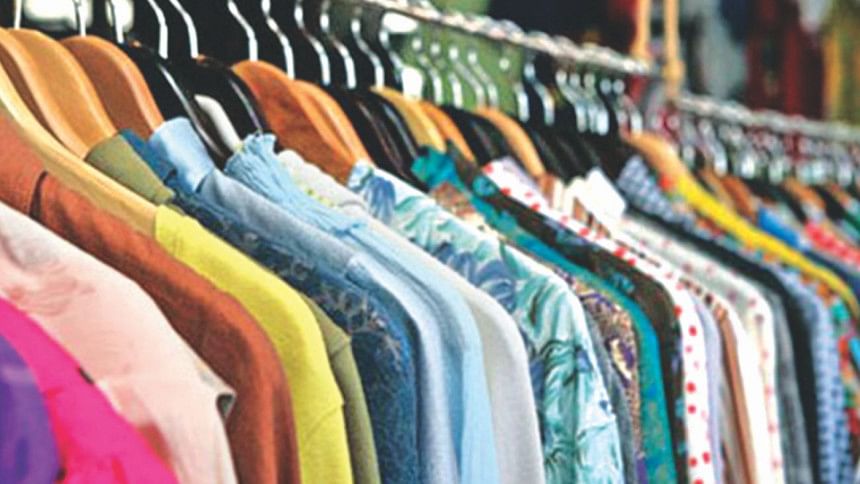 The ongoing tariff dispute between US and China should be a warning sign to Bangladeshi entrepreneurs. Much of the country's industrial base is highly concentrated in readymade garments (RMG) and related products. More than 80 percent of Bangladesh's exports originate from the garment industry. The garment industry, although strong and growing, is in no way immune to upheavals which could arrive anytime in an unexpected shape or form.
Technological innovation gives foreign competitors a significant edge and unless Bangladeshi entrepreneurs take advantage of new technologies first and embrace new methods of improvement of business processes, very little will change. I remember my father and grandfather used to lament the loss of muslin, the beautiful silk textile, when I was growing up. They blamed many things for the demise of muslin; other than technology, perhaps a lack of vision of our leadership was more of a factor.
Aside from adopting new technology, Bangladesh's industries need to make continuous business process improvement an integral part of their growth strategies. In the 80s, the US automotive industry lost its leadership role to Japanese automakers. It was an unthinkable event. The rapid rise of the Japanese auto industry was partly spurred by Japan's adoption of the philosophy of continuous business process improvement. Workers' training was at the core of that philosophy. The Japanese re-introduced the term "on-time inventory", perfected it and leveraged it to be highly cost-competitive. "Kaizen" is the Japanese term for business process improvement. Ironically, the core concept of Kaizen was invented by the Americans, but like many other things, perfected by the Japanese. In today's technology-driven world, the superior quality of Japanese products continues to be driven by the philosophy of Kaizen. Many business executives around the world envy the quality and the craftsmanship of Japanese products.
Bangladeshi businesses should seriously explore the benefits of Kaizen including workers' training. Implementing Kaizen on factory floors may be challenging in the beginning. However, the rewards for embracing continuous business process improvement will come in the form of dominance and leadership. Look where Japan is today. It is hard to even imagine that a few engineers' handheld calculators and ink-jet printers helped turn Japan into an industrial powerhouse. This is the right time to think beyond what is possible and turn Bangladesh into a nation of innovators. Like Japan, we can borrow ideas and then perfect them with our own ingenious ways. The payoffs can be massive: continuous prosperity, reputation, credibility, and respect on the world stage, just to name a few.
According to the latest OEC data, Bangladesh is the 50th largest export economy in the world. Bangladesh exported a little more than USD 30 billion worth of garments in the most recent fiscal year, which ended in June 2018. A huge sum considering the total export revenue of about USD 37 billion. The high concentration of export dollars (80 percent-plus) from garments poses significant risks to the economy and the livelihood of Bangladeshi workers, almost four million of whom are employed in the garments industry. Bangladesh can mitigate the risks of overconcentration in one sector by diversifying its industrial productions into other less technologically-intensive products such as paper goods, mobile phone accessories, umbrellas, basic lighting, tiles, etc. The earnings potential from exporting these products can be significant. Currently, China is the major exporting country for these and many other basic products.
In the wake of escalating tariff disputes, companies in the US are not sitting still. They are examining their supply chain and taking steps to mitigate any disruptions. This is no surprise because US companies are highly competitive, pro-active and averse to supply chain risks. In order to retain their competitive advantage, US businesses had designed backup plans long before the recent tariff war. Vietnam most frequently pops up as an alternative source although Bangladesh has been mentioned in some discussions—though not as a first choice. That sends a subliminal message. Bangladesh needs to do better. We can only hope that smart Bangladeshi entrepreneurs are already thinking ahead. 
---
Khaled Chowdhury is a financial executive working with tech startups.
Email: [email protected]
---
Follow

The Daily Star Opinion

on Facebook for the latest opinions, commentaries and analyses by experts and professionals.
To contribute your article or letter to The Daily Star Opinion, see our

guidelines for submission

.
---