The Untranslatable Porosrikatorota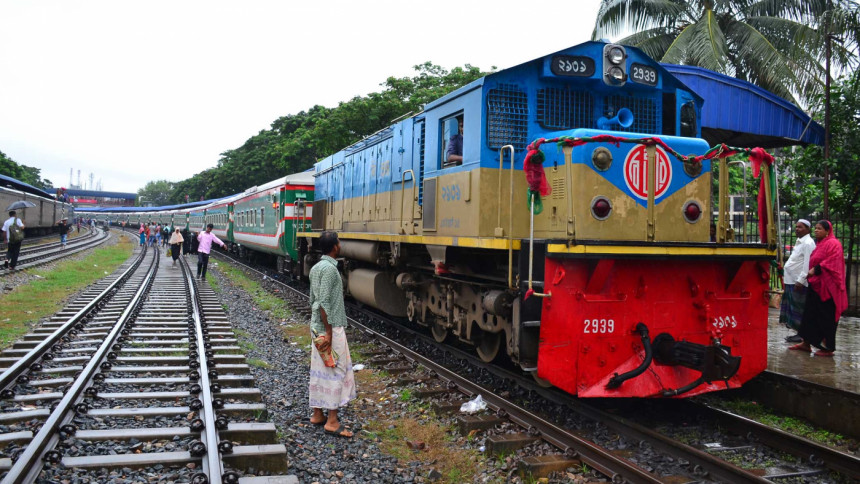 Is the Bangla word "porosrikatorota" really untranslatable? Does "envy" or "jealousy" fall short of denoting the condition of feeling down after seeing the success of others? This particular symptom of jealousy is well-known to psychologists. But to have a simple coinage to describe the nuanced state of the mind is ingenious. Only a Bengali can think of it, while others can wait. Gopal Krishna Gokhale, a senior Congress leader of the Indian independence movement, once quipped, "What Bengal thinks today, India thinks tomorrow." So, I am thinking of porosrikatorota today; the rest of the envious lot can wait further to find an equivalence.
Jokes apart, I am trying to make sense of the so-called fun activities of throwing stones at moving trains that left 29 people injured this year. In June 2018, a railway inspector died from an injury caused by a flying stone. A five-year-old boy losing one of his eyes to a similar incident earned public sympathy in August this year. At least 110 incidents of stone-throwing have been reported in 2021, in which 103 windows have shattered or bodies of the locomotives have been damaged. In 2018, the Bangladesh Railway authority estimated the damage related to stone-pelting incidents to be Tk 1.45 crore. Last week, a railway police constable nabbed three teenagers after they had thrown stones at train carriages. The perpetrators in most cases are thrill-seeking young offenders or drug addicts who live in the nearby slums. The railway officials have also identified 20 attack-prone zones. They have even dressed the windows with protective nets, and taken initiatives to increase local vigilance and awareness as preventive measures.
While these initiatives are all praiseworthy, I am trying to understand what the pelters think while they throw those stones. How insensitive and indifferent does one have to be to indulge in such violent acts? Are these acts mindless? Or are they a type of instinctive aggression that we often display in our daily lives, such as whimsically hitting a lamp post with a stick or kicking a lying dog for nothing?
It would be dangerous to brush these incidents aside as trivial—they have already had fatal consequences. These acts of vandalism can very well be symptomatic of social angst that has taken a disturbing and violent turn. According to psychologists, there are three flavours of porosrikatorota (i.e. when it doesn't feel good when someone else succeeds): depressive envy, hostile envy, and benign envy. A train running on a line to go to a faraway land with the promise of mobility and freedom can warp the perception of a bystander who reflects on his own stationary and hapless situation. They can show signs of hostility by pelting stones at a moving train to vent their deep-seated anxiety. This, then, is a case of hostile envy. Depressive envy is when you feel like a loser seeing the success of others, while benign envy is when you pay unnecessary attention to the success of others, even if you stay neutral in your reaction. A discerning reader might ask: Why am I comparing a train ride to success? Well, it is a sign of movement that is not available to the ones who have picked up the stones.
These offenders do not care if their actions are damaging national property. They have little sense of ownership. The challenge, then, is to channel their energy into something positive, where they learn the responsibilities of a citizen. But for that, they also need to have access to the rights and privileges of a citizen. The growing disparity can only add to the panoramic canvas where success and failure are projected in terms of mobility and immobility. The stone pelters need to have a better sense of purpose in life for them to refrain from such apparent whimsical acts. Pelting stones should not be the only action in their life to make it meaningful and exciting.
In any anti-establishment movement, politicians normally employ pickets from the poor segments of society to patronise and unleash anarchy. They are paid to ransack both public and private properties. They are given free licences to be hostile. Their hostility is orchestrated and can impact the mindset of the participants. They have been initiated into a hostile variant of porosrikatorota. I use the Bangla term to imply that the opposition is hurt by the perks of their opponents. But the hostility exposes the social underbelly where inequality looms large. Often, you do not even need an opponent to sabotage your success; there are enough people within your cohorts who can do that. The green-eyed monster of jealousy does not need a beautiful Bangla name to thrive.
On the flip side, there is narcissism. There is a growing craving for being successful or being under the spotlight. Even professionals, who are trained to serve as a cog in the wheel, are now seen becoming media-savvy. I do not remember a time when junior civil servants would hit the headlines for doing their daily jobs. With the social media epidemic, everyone today wants to be a celebrity. A magistrate before TV cameras is seen humiliating ordinary people for not wearing masks. Many UNOs are crowdsourcing funds to do social activism with follow-up news coverage. Police bosses are giving TV ads with social messages. All are parading in the vanity fair, seeking attention and admiration. Everything has become a photo-op now—an Instagram moment, or a Facebook post. But what pains me is when these glory-seekers become over-enthusiasts and indulge in activities that add to the social angst. Their exertion of power causes another segment of society to feel helpless and hapless. Behind their success is the failure of others.
Think of the lean period of Hilsa fishing. During the spawning season, when fishermen were asked not to catch Hilsa, the fishermen were given a meagre compensation of rice. The supply was not enough for them to see through the embargo period. Many of them were forced to violate the restrictions and ride the waves. Their hunger was real, not media-driven. In response, fishing nets worth crores of taka were seized and burned down by law enforcement agencies. If you have ever seen a group of people knitting a net together, you will know how much time and money are needed to make one. And you burn down the efforts of an entire community in one fell swoop, for one act of violation? How about the big fish taking chartered flights to fly away from your net? Why burn the net when you can simply impound them? So that you can become a social media hero! Can you not simply penalise the offenders? Once you change the optic, you realise that the net, too, is a national property. The imported nylons purchased through foreign currencies are paid for by ordinary citizens like us. The smoke that rises up to the sky sends the silent sighs of all the people who are deprived and oppressed. There is no glory in oppressing the weak, and feeling high and mighty.
Am I being porosrikator of the success of our powerful social media celebrities? I am a Bengali, after all.
Shamsad Mortuza is acting vice-chancellor of the University of Liberal Arts Bangladesh (ULAB), and a professor of English at Dhaka University (on leave).